Shipper Fleet Dude Brings 2-Turn Experience into $500,000 My Dear Girl Pletcher Sends out Pair of 2-year-olds in Saturday Stakes

HALLANDALE BEACH, FL – Working with 2-year-olds has kept Jose Pinchin young during a 45-year training career.

"If it wasn't for 2-year-olds, I wouldn't be here," Pinchin said. "I just love working with 2-year-olds. The 2-year-olds make you wake up in the morning. The 2-year-olds are the future. If you have a 3-year-old, he's either a claimer or a good horse. With a 2-year-old, there's a mystery.

"They're like kids in a kindergarten school," he added. "You have the troublemakers and you've got the good ones. It's a great challenge."

Three Rules, one of the good ones in both behavior and performance, has made Pinchin's Spring and Summer Meets particularly rewarding while winning all four of his career starts, including the first two legs of the 2016 Florida Sire Stakes (FSS).

Shade Tree Thoroughbreds' homebred is scheduled to make a bid to sweep the tradition-rich series for juveniles sired by accredited stallions standing in Florida Saturday in the $500,000 In Reality at Gulfstream Park.

Pinchin and his wife Tracy have enjoyed FSS success with homebreds It's High Time (2015 Desert Vixen) and Holywell (2014 Susan's Girl and My Dear Girl). He also captured the 2007 Dr. Fager with Big City Man, who was sold and went on to capture the Grade 1 Golden Shaheen on the 2009 Dubai World Cup card.

Pinchin, who took out his trainer's license in his native Jamaica at the age of 18, ventured to the U.S. 16 years ago.

"In Jamaica we have more of the English system. We do things a little different than they do up here," Pinchin said. "We take our time a little more. Here, it's a lot faster. Especially, with our young horses, we take more time. I have to teach our grooms the English system and to do things my way. We're old style. We're real old style."

Although working with 2-year-olds is especially enjoyable, Pinchin admits to feeling more and more pressure with each victory by Three Rules.

"It gets worse. It really does," Pinchin said. "If he goes through here undefeated, the owner would like to go to the Breeders' Cup. He is nominated to the Breeders' Cup. Everything will have to be in order to go to the Breeders' Cup. The numbers have to be right; everything has to be right."

Three Rules has been installed as the 3-5 morning-line favorite in a field of 12 entered for the 1 1/16-mile In Reality. The son of Gone Astray will be ridden once again by Cornelio Velasquez.

Shipper Fleet Dude Brings 2-Turn Experience into My Dear Girl

The $500,000 purse of the My Dear Girl, the third leg of the FSS series for juvenile fillies, has lured a pair of shippers to Gulfstream Park, where Saturday's 13-race card with eight stakes worth $1.6 million in purses is set for a Noon first post.

Donald Dizney's Fleet Dude has shipped from Churchill Downs, while Steven Throne's Larryandpearlslucy is set to make her second lifetime start after easily winning her debut at Mountaineer Park.

Brad Cox-trained Fleet Dude has come well-prepared for Saturday's 1 1/16-mile assignment.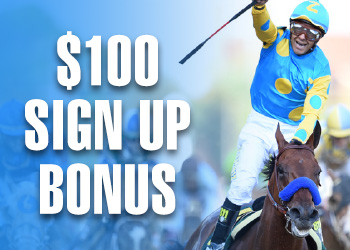 "We're very excited about her," Cox said. "She's had two races around two turns. She's the only horse with two-turn experience in the race."
The daughter of First Dude raced twice at Indiana Grand, where she debuted with a third-place finish in a mile race Aug. 23 before graduating by 4 ¾ lengths at 7 ½ furlongs on turf. "Her last race was on turf because we wanted to get her another two-turn race. By no means do we think she's a better turf filly," Cox said.
In her debut, Fleet Dude rushed into contention before coming up short.
"She broke from the inside and kind of took off the first part of the race. She didn't settle early. She went from second to last to second. It was her first time and she was very green," Cox said. "She did very well, I thought, to finish third.
"Her performance on turf was a result of her sitting off the pace and rating. She had kind of a rough trip, and then she kicked away," Cox added.
Cornelio Velasquez picked up the mount aboard the Dizney homebred.
Alex Rendon-trained Larryandpearlslucy captured her debut by two lengths in a 4 ½-furlong race at Mountaineer July 29.
"She's a really nice filly. To me, she's going to be a turf filly, a mile on the turf," Rendon said. "The owner is passionate about the filly and from the beginning has been looking at that race. It's going to be a tough race, but we're going to give it a try."
Luis Castillo has the mount aboard the daughter of Circular Quay.
Pletcher Sends out Pair of 2-year-olds in Saturday Stakes
Trainer Todd Pletcher will field key contenders in Gulfstream Park's turf stakes for the juvenile set on Saturday, with Sonic Mule doing battle in the $75,000 Armed Forces Stakes and Bahama Halo facing fillies in the $75,000 Our Dear Peggy Stakes. Sonic Mule was installed as the 5-2 favorite on the morning line for the Armed Forces, which will mark his turf debut.
"It's an experiment—we've never had him on the turf," Pletcher said. "I was originally planning on running him in a dirt allowance at Gulfstream Park West, but we thought it was probably worth giving him a shot on the grass. Some of the Distorted Humors handle it, and we felt it was an opportunity to give him a shot at a stakes on a new surface."
Purchased for $175,000 as a yearling by Calumet Farm, the son of Distorted Humor proved a handy winner at first asking on July 15 at Monmouth Park. That performance earned him a crack at the the $200,000 Saratoga Special Stakes on August 14, but the 2-year-old colt lost all chance midway through that contest and wound up being put up to third. He returned to Monmouth and notched a third in the $100,000 Sapling Stakes going a mile on September 4. Shortly thereafter, he boarded a Florida-bound van and will look to make his presence felt on the grass.
"Unfortunately he got into a speed duel and then knocked sideways at Saratoga," Pletcher explained. "We did try him at two turns at Monmouth and he didn't run badly. Maybe grass will end up being his niche. We thought [the Armed Forces] was worth a try. It seems like most of the form has all been on the dirt, so it's a little bit of an unusual turf stakes in that regard."
Unlike stablemate Sonic Mule, Bahama Halo has made all three of her starts on infield courses. Campaigned by Lets Go Stable, the daughter of More Than Ready pulled away for a 5 3/4-length graduation going six furlongs on the grass at Belmont in her second start on June 22. She made her next appearance at Saratoga in the one-mile $100,000 P.G Johnson Stakes on September 1, but was caught five wide on the far turn and wound up finishing fifth. With that effort under her belt, the $350,000 yearling purchase will get another chance at stakes company in the Our Dear Peggy.
"I thought she ran okay [in the P.G. Johnson], but she didn't really deliver that big closing kick," Pletcher offered. "I felt like this would be a good opportunity for her to get some black type, so we decided to point for this race. She's done well physically and we're looking for an improved performance this time."
Bahama Halo is the 2-1 favorite on the Our Dear Peggy morning line.