Increases Despite Four Fewer Days 144 percent Increase from 2012 Calder-at-Tropical Meet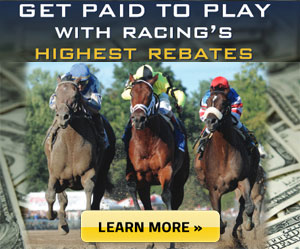 Rolling Super Hi 5's Add $2.6 Million in Handle
MIAMI GARDENS, FL - Boosted by competitive fields and an increase in horsemen shipping to South Florida early, Gulfstream Park West registered a 19-percent increase in average handle during its 40-day Gulfstream Park West Fall Turf Festival meet and an eight-percent increase in total handle.
The increases come with four fewer days of racing from 2014.
Average handle on Gulfstream West was up from $2.988 million in 2014 to $3.556 million this year while total handle on Gulfstream West climbed to $142.260 million from $131.486 million in 2014.
When comparing this year's total handle to 2012 - the last year the Tropical-at-Calder meet was run unopposed and also ran 40 days - handle was up 144 percent, from $58 million to $142 million.
Two new wagers - rolling Super Hi 5's and the early Pick 5 - proved popular with bettors.
Total handle on the Super Hi 5 was $2.9 million, representing a 733-percent increase over 2014 when there was only one Super Hi 5 on the last race each day with a total handle of $356,226. Total handle on the early and late Pick 5's this year was $2.1 million, representing a 73-percent increase over last year when there was only one Pick 5 and total handle of $1.2 million.
"We're pleased with the increase in betting at Gulfstream Park West," said P.J. Campo, Vice President of Racing for The Stronach Group and General Manager of Gulfstream. "We continue to see great support from horsemen throughout North America. Our efforts to continue to build a strong, year-round program shows in the growing interest in Gulfstream Park West.
"We'll continue growing the year-round product in Florida while focusing the next several months on our Championship Meet at Gulfstream Park."
Gulfstream's Championship Meet, featuring a record 73 stakes races and $11.61 million in purses, begins Saturday with the $1.1 million Claiming Crown.