Winning horse: Oscar Nominated Winning jockey: Brian Hernandez Jr.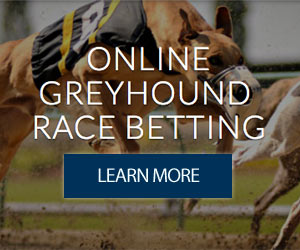 "Looking at him on paper it looked like he really fit in with this bunch and we had a lot of confidence in him because he handled the Polytrack so well and he travelled under me the whole way really well. He handled the mile and an eighth really well today. It's just like everything else; he'll be answering the question of a mile and a quarter for the first time."
Winning trainer: Mike Maker I saw a white "R" and red cap and didn't know which one it was at first, but I knew it was mine. [Regarding having claimed Oscar Nominated out of his third start for $75,000]: "He's a Kitten's Joy. We knew he'd be better when he was going long."
Winning owner: Ken Ramsey "We're going to the Derby one way or another. We love this horse, I bet him pretty well. I thought that he would finish in there. He had been showing a lot in his training moves and these Kitten's Joys really love the Polytrack all over, so we thought we had a big shot. [Regarding the claim]" I wanted the horse because I liked the breeding on it. We put up $75,000 for him and he fits our program really well. Any time I see one out there that I think could be improved on a bit or trending upward, I always try to get him for the stallion.
"We did not nominate this one. As a matter of fact, just a couple of weeks ago before the last phase went for $6,000, I asked 'What do you think Mike? Do we have anything worth $6,000?' and he said, 'I don't think so,' and then he called four or five days ago and said, 'You know we should have put this horse in. He is really coming around.' The Polytrack moved him up, I guess.
[On the thought of winning the Derby]: "I'd probably ride him in [to the Derby winner's circle] and have someone give me a leg up. All my life I have dreamed of something like that happening. Last year I thought I really had a shot with International Star, but he came up with a sore foot the morning of the Derby. That was crushing and heartbreaking, so this would be a real redemption if we could pull one off this year with one we didn't even nominate.
"He'll be in the Derby if he comes out of the race well. If someone wants to pay the $200,000 supplemental fee, we'll split whatever I earn out of his next three races and he'll go in the Preakness and the Belmont assuming everything is okay. I'm pretty optimistic about him."
2nd horse: Azar 2nd jockey: Manuel Franco "He ran hard all the way. He was a little tough to handle in the beginning. The outside post wasn't a problem. I saw the other horse coming, but my horse kept trying."