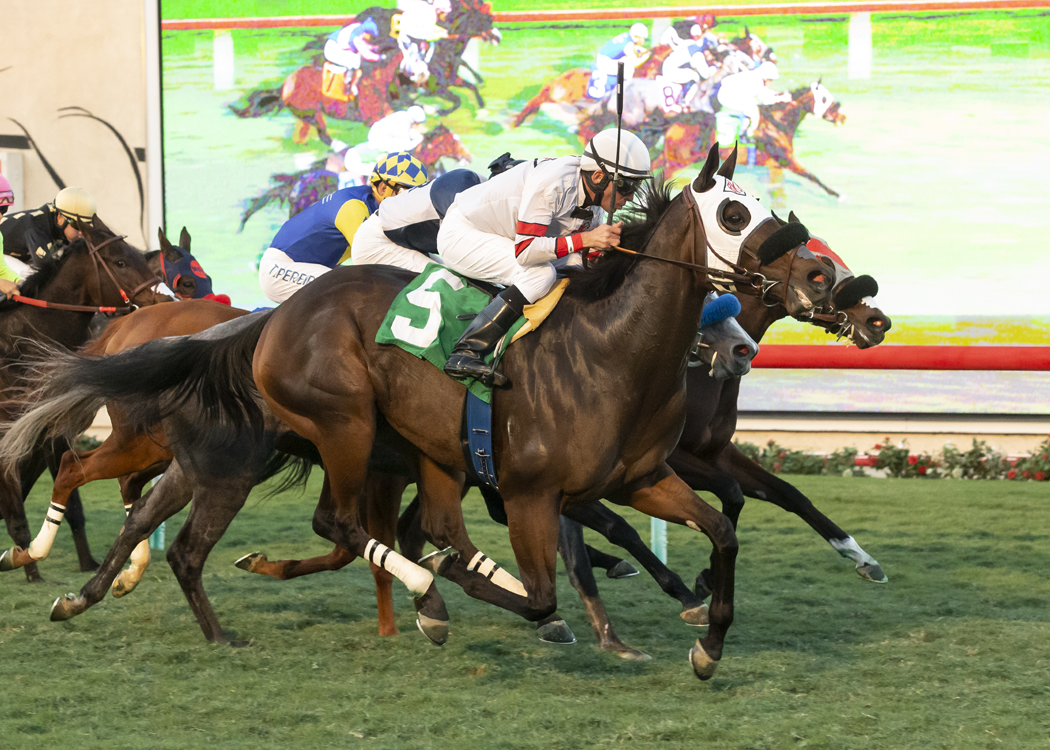 Gypsy Blu © Benoit Photo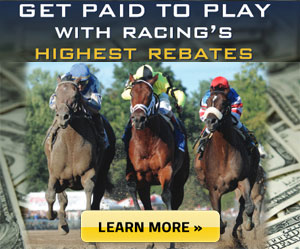 The 4-year-old filly Gypsy Blu closed stoutly on the lawn Sunday afternoon under rider Aaron Gryder to register by a neck and pay $63.60. Her score also gave a lone Pick Six bettor the only winning ticket in the exotic wager for a nifty payout of $138,889.
The winning Pick Six ticket was purchased by a gambler at Del Mar and cost $1,152.
Gypsy Blu was saddled by trainer Brian Koriner, who was winning his third race on the afternoon's nine-race card. He is co-owner of the filly with Janet Lyons.
The Pick Six sequence unfolded like this: Race 4 -- #4 Redesign ($10.60); Race 5 -- #1 Rumpus Cat ($7.80); Race 6 --#6 Fast Cotton (trained by Koriner) ($4.20); Race 7 -- #8 Souter ($7.20); Race 8 – Spiced Perfection (trained by Koriner) ($10.60).
There will be a special Veterans Day observed card Monday at Del Mar. First post is 12:30 p.m.