Chad Brown, winning trainer of Flintshire (No. 10): "He ran to his works. Like I said all month, he was sent to me in outstanding condition. We're just trying to get him into our program, make sure he adapts okay and he doesn't change for the worse, which he hasn't."

"He showed the ability to cut back to a mile and a quarter with a good turn of foot today."

"He has an indescribable amount of class. He's so intelligent. He picks things up at light speed, oozes class and is a privilege to work with every day."

"This race wasn't our first pick. When we got him in and looked at the schedule, how far he'd been running - a mile and a half. He just dragged us to this race with his training in the morning. So sharp work after work. I can't leave him in the barn for a million bucks when he's just a couple of hundred yards from here."

"There are no immediate plans. Obviously, the goal is to take down that race at Santa Anita at the end of the year. How we get there - there is more than one way to do that."

Javier Castellano, winning jockey of Flintshire (No. 10):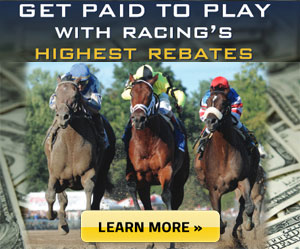 "I had so much confidence with the horse [after] watching all the replays. Mr. [Chad] Brown gave me the opportunity to ride this horse and put me in a great spot. He's a phenomenal, spectacular horse. He's very straightforward with his approach. He can [compete] with the best horses in the country. He showed today he was the best horse in the race."
Shug McGaughey, runner-up trainer of Ironicus (No. 6): "I thought we ran good. We got beat a length and a half by probably the best horse in training on the turf. He had a pretty clean trip, I don't think we had quite as clean a trip. I'm disappointed we lost but we ran good. We had to steady a little bit on the inside but maybe the race was over by that point. [Flintshire] had clear sailing around, he was on the outside of us the whole way and we were just second."
Jose Ortiz, runner-up jockey aboard Ironicus (No. 6): "I was in a perfect spot early on. Then, at the three-eighths pole Javier was outside me and I tried to move out, but he wasn't letting me in. I took a chance going inside but I didn't have much room. If I was in a better position, I think I might have won."