Pacific Classic 2020: Field & Odds at Del Mar


Del Mar Press Release
Bet the Pacific Classic online with OffTrackBetting.com - US Legal Online OTB
Maximum Security, a winner of nine of 11 starts and nearly $12-million in purses, a remarkably talented and unfortunately star-crossed colt, a runner who - despite his enviable record - is looking to reestablish himself as the big dog on the American racing scene, gets his chance to do just that at Del Mar Saturday when he headlines the track's headliner on a five-stakes afternoon -- the Grade I, $500,000 TVG Pacific Classic.
2020 Pacific Classic Field & Odds
Race 10 at Del Mar on Saturday, August 22 - Post 9:30 PM
PP
Horse
ML Odds
Jockey
Trainer
1
Midcourt
7-2
Victor Espinoza


124 Lbs

John Shirreffs
2
Higher Power
3-1
Flavien Prat


124 Lbs

John Sadler
3
Mirinaque (ARG)
10-1
Tiago Pereira


124 Lbs

Maria Munoz
4
Dark Vader
12-1
Umberto Rispoli


124 Lbs

Peter Eurton
5
Maximum Security
1-1
Abel Cedillo


124 Lbs

Bob Baffert
6
Sharp Samurai
8-1
Juan Hernandez


124 Lbs

Mark Glatt
The son of New Year's Day, bred by owners Gary and Mary West, who have added partners to his ownership group in the European trio of Susan Magnier, Michael Tabor and Derrick Smith, will take on five rivals in the mile and a quarter for 3-year-old and up and he'll have Abel Cedillo in the boot for the run.
Cedillo rode the bay to a hard-fought nose victory in the San Diego Handicap here on July 25 in his first start in five months and first under the care of trainer Bob Baffert. The 4-year-old carried topweight of 127 pounds that day but, under the weight-for-age conditions of the "Classic," he - and all the other runners - will go postward with 124 pounds Saturday.
The Pacific Classic offers all the monetary and prestige advantages of a $500,000 Grade I race, but it also provides a notable plus in that it is a Breeders' Cup "Win and You're In" race, meaning its winner gets a guaranteed entry into its designated race, one with all fees paid. In this case that race is the $7-million Breeders' Cup Classic, which will be run on Saturday, November 7 at Keeneland in Lexington, KY.
The TVG Pacific Classic is Race 10 on Saturday's 11-race program, the premier offering of five Graded stakes on the card. It has a $300,000 winner's share.
Maximum Security finished first in the 2019 Kentucky Derby, but was disqualified and placed 17th in the world's most famous race. Then this year he again finished first, this time in the world's richest race -- $20-million Saudi Cup -- only to have his purse money put on hold because of issues with his previous trainer and allegations of the use of drugs on his horses. The horse surely does his share with the running; he could, however, use a bit of racing luck besides.
Higher Power won this TVG Pacific Classic last year and will be a stout threat to repeat on Saturday. The 5-year-old horse by Medaglia d'Oro shows a record of five firsts and a bankroll of more than $1.5 million to his credit.
Midcourt gave Maximum Security a ferocious tussle in the mile and one-sixteenth San Diego `Cap last month. He's a multiple-stakes winner, including the Native Diver at Del Mar last fall.
Sharp Samurai is switching from grass to dirt to try his luck Saturday. The 6-year-old gelding by First Samurai has won eight races and more than $800,000, but only shows three dirt starts from 20 total outings.
Mirinaque is a South American by way of Argentina making his U.S. bow Saturday. He was a four-time winner in his native land, among them a pair of Group 1 races.
Dark Vader will be looking for his first stakes win in the TVG Pacific Classic. He's a 5-year-old horse by Tale of Ekatai.
First post for Saturday's big program is 2 p.m.
Pre-Draw News
MAXIMUM SECURITY & HIGHER POWER WORK TO KICK OFF CLASSIC WEEK
Defending champion Higher Power and Maximum Security, the No. 1 ranked Thoroughbred in North America, put in their final workouts for an anticipated showdown in next Saturday's 30th running of the signature event of the Del Mar meeting - the Grade I, $500,000 TVG Pacific Classic.
Higher Power was officially timed in 1:12.80 for six furlongs in his fourth workout over the Del Mar track since the start of the meet and third since a third-place finish to Maximum Security, beaten 6 ¼ lengths, in the Grade II, $150,000 San Diego Handicap on July 25.
In his fifth work here since July 11, and third since the San Diego Handicap, Maximum security drilled seven furlongs in 1:25.40.
"We're quite pleased," trainer John Sadler said of the exercise, with assistant trainer and exercise rider Juan Leyva in the irons, for Higher Power. "It was a normal kind of last work. Not too fast. Just what you'd want."
Higher Power was positioned outside workmate St. Joe Bay and had interim fractions of :36.20 and 1:00.20 on the way to his final clocking, which was only two-tenths of a second from the best of seven at the distance.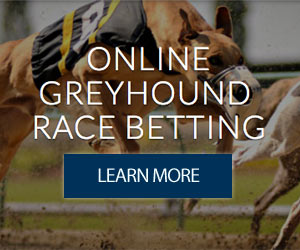 Maximum Security, with exercise rider Juan Ochoa up, worked outside stablemate McKale with interim clockings of :48.60 and 1:00, getting up to edge in front at the wire and then galloping out by himself around the clubhouse turn to the three-quarter pole. McKale was timed in 1:01.40 for five furlongs.
"I'm very happy with the breeze; he's right on target for the race," Baffert said.
Adding a touch of international intrigue to the Classic is the entry of Mirinaque, an import from Argentina for owner/trainer Maria Cristina Munoz.
A 4-year-old son of Hurricane Cat and grandson of Storm Cat, Mirinaque raced three times in Argentina, all in Group I events, between November of 2019 and March of this year. The gray/roan runner won his debut and was second in the subsequent two.
The entry of Mirinaque represents the realization of a dream for Munoz, 44, according to information provided by Del Mar-based trainer Carlos Lopez, interpreting from Spanish for Munoz.
"She came here before to see the Pacific Classic and decided that one day she wanted to have a horse in the race," Lopez said. "After many years, that dream is coming true."
Munoz, who started her training career in 1997, was well aware of the Pacific Classic wins by Gentlemen (1997) and Candy Ride (2003) and took in the spectacle of the day in 2013 when Game On Dude provided Bob Baffert with the fourth of his five Classic wins.
Munoz comes from a racing family. Her grandfather and father were prominent trainers at the San Isidro track where Mirinaque made his last two starts. Her mother was a jockey.
Mirinaque will complete the last of five Del Mar workouts leading up to the Classic with a specially-arranged afternoon exercise today with Tiago Pereira aboard. Pereira has the call for the Classic.
The field, from the rail out with riders and morning line odds: Midcourt (Victor Espinoza, 7-2); Higher Power (Flavien Prat, 3-1); Mirinaque (10-1); Dark Vader (Umberto Rispoli, 12-1), Maximum Security (Abel Cedillo, 1-1), and Sharp Samurai (Juan Hernandez, 8-1).
Mirinaque Works at Del Mar for 2020 Pacific Classic
Maria Cristina Munoz's Mirinaque, a 4-year-old South American-bred who'll make his first start north of the Equator next Saturday in the Grade I, $500,000 Pacific Classic, drilled four furlongs in :48.80 at 12:45 this afternoon at Del Mar.
The gray/roan colt had Tiago Periera - also a South American by way of Brazil - in the tack for the exercise accomplished over a fast track on a sunny day. The son of the Storm Cat sire Hurricane Cat is an Argentinian-bred who has a limited, but impressive, race record so far.
Del Mar clocker Toby Turrell caught splits of :12.60, :25.20 and :36.60 to start the work, then followed him on the gallop out with five furlongs in 1:00.60 and 1:14.20 for six panels.
Mirinaque has run three times, all in Grade I races in his native land. He was a winner in his first start last November, then ran second in December and second again this past March. His two most recent outing were on the grass course at San Isidro, located on the outskirts of Buenos Aires. All three of his starts were at a mile and a quarter or more.
Mirinaque is trained by his 44-year-old owner, who comes from a racing family that includes a pair of trainers in her father and grandfather, as well as a jockey in her mother.
Periera will ride Mirinaque in the mile and one-quarter Pacific Classic.
2020 PACIFIC CLASSIC PROBABLES TAKING SHAPE
With the 30th running of the Pacific Classic only two weeks away (Saturday, August 22), initial preparations are underway and the crescendo of interest is starting for the signature event of the summer season.
The racing office has prepared its annual list of "probables" and "possibles" for the 1 ¼-mile Classic, which has showcased the likes of Best Pal (1991 inaugural), Candy Ride (2003), Lava Man (2006), Shared Belief (2014), Beholder (2015) and California Chrome (2016).
Defending champion Higher Power tops the "probables" list. Others, in alphabetical order, are: Dark Vader, Maximum Security, Midcourt, Mirinaque, and Sharp Samurai.
The "possibles" listed are: Ax Man, McKinzie and United.
Saturday morning, three "probables" were sent through serious exercises.
Del Mar clockers had Peter Eurton-trained Dark Vader going 5 furlongs in :59.80. Toby Turrell noted the 5-year-old son of Tale of Ekati "worked in cover of darkness by himself with splits of :23.20, :35.40 and a gallop out to 6 furlongs in 1:13.40."
John Shirreffs' Midcourt, runner-up to Maximum Security in the San Diego Handicap, covered 4 furlongs in :50.60. Turrell had him "sauntering" at first, but clicking off a final eighth in 12 seconds flat.
Mark Glatt-trained Sharp Samurai traveled 5 furlongs in 1:01.40. Turrell: "Worked by himself with a real light maintenance tempo before clicking the final half in :49 flat."
Bob Baffert Prepping Maximum Security for 2020 Pacific Classic
Del Mar - Maximum Security worked 6 furlongs in 1:12.80 at 6:30 a.m. today, an exercise that drew a rave review from Hall of Fame trainer Bob Baffert.
"(Maximum Security) worked the best he has worked for me," Baffert said via text. "Right on schedule for the Pacific Classic. A very impressive breeze."
With Juan Ochoa up, Maximum Security - who won the San Diego Handicap on July 25 in his first start for Baffert in a career of nine wins in 11 starts with earnings of nearly $12 million - was sent out along with stablemate McKale, a 5-year-old allowance winner.
Maximum Security's work was the best, by nearly three seconds, of five total at the distance.
Clocker Toby Turrell noted: "He looked relaxed throughout, gathered up a nice stride late and was widening on his company under the wire." McKale was officially timed in 1:00.00 for five furlongs.
Maximum Security, a son of New Year's Day, bred and owned by Gary and Mary West of Rancho Santa Fe, is one of six "probables" and three "possibles" for the $500,000 signature event of the meeting. The 30th running is scheduled August 22 as part of a five-stakes program.
Baffert confirmed that Abel Cedillo, aboard for the San Diego, would retain the mount for the TVG Pacific Classic.
"Now all we've got to do is get those TVG guys to raise the purse ...LOL," Baffert texted.
Mandella's Untied May Try Pacific Classic
Hall of Fame trainer Richard Mandella fired one of his big guns Sunday at Del Mar near San Diego, Calif., and the boom shook the grounds and might reverberate forward to the shore track's biggest race of the season.
The veteran trainer gave Flavien Prat a leg up on his turf ace United for the $200,000 Eddie Read Stakes at nine furlongs on grass and watched him walk his beat for an impressive half-length tally.
Then he shook up a couple of turf writers afterwards when he said he's seriously considering Del Mar's signature race - the $500,000, Grade 1 TVG Pacific Classic - as a next start for his ace even though the big chestnut son of Giant's Causeway has never run on the dirt.
"...this horse is training so well on the dirt, month after month, that I'm going to consider running him in the Pacific Classic," Mandella said immediately following the victory. "I've been thinking all summer about it."
That surprise set up a potential showdown between possibly the best grass horse on the grounds with possibly the best dirt horse in Maximum Security, who won his TVG Pacific Classic prep yesterday in a photo-finish thriller in the Grade 2 San Diego Handicap.
United ran the Grade 2 Read distance in 1:46.71 and, as the 7/5 favorite, paid $4.80, $3.40 and $2.60 across the board. The $120,000 share of the winner's purse pushed his bankroll to $1,453,549 for owner Larry, Nanci and Jaime Ross, who race under the name LNJ Foxwoods.
Finishing second in the Read was Red Baron's Barn and Rancho Temescal's Sharp Samurai and third was CYBT, Gevertz, Gitomer, et al's Neptune's Storm.
United, a 5-year-old gelding, is racing in some of the best form of his life. He's now three-for-three on the year after winning a pair of Grade 2 turf tests at Santa Anita earlier in the year.
Mandella, it is recalled, surprised folks at Del Mar previously in 2015 when he unexpectedly entered his filly Beholder in the TVG Pacific Classic against the boys and she proceeded to towrope them by more than eight lengths in a stunning performance.
The trainer has four wins in the Pacific Classic already.
FLAVIEN PRAT (United, winner) - "The race came up perfect. He broke real well and we got a great spot. We went along fine and when I asked him, he just went on with it. When you ride a really good horse like this, it makes things easier. Good horses do good things; they put you in good spots. It's all easier with his kind."
RICHARD MANDELLA (United, winner) - "We ran him short (less distance) just to pick his head up. Sometimes you run them long too many times they get stale. But this horse is training so well on the dirt, month after month, I'm going to consider running him in the Pacific Classic. (United has run 12 times on turf and twice on synthetics in his career). I've been thinking all summer about it. We'll think about the Del Mar Handicap on turf, too, but if he keeps training on dirt as well as he has been..."
OffTrackBetting.com - US Legal Del Mar OTB is a great way to bet horse racing at Del Mar Thoroughbred Club. Available to customers across the United States, OTB features both Thoroughbred and Standardbred racing from major racing venues in the US as well as top international racing from Europe, Japan, Australia and Hong Kong.
Pacific Classic Quick Facts
Beholder became the first and only female racehorse to win the race in 2015, when she rolled to a near-record 8 ¼ length win. Just four other fillies have started in the race.
Trainer Bob Baffert has won the race five times, most recently with Collected last year.
Jockey Mike Smith has won four editions of the race, tied with the late Garrett Gomez for the most of any rider.
The betting favorite has won the Pacific Classic just eight times, but seven of those times came since 2004.