Caymanas Park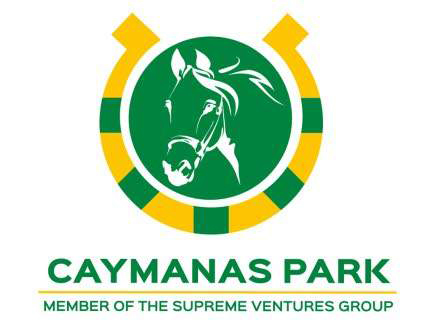 Located in the Kingston Resort Area, Caymanas Park is the island's sole horse racing track.. Watch and wager on thoroughbred racing from Jamaica's only racetrack - Caymanas Park!
---
Caymanas Park History
A former sugar estate, owned by Alexander Hamilton, the racetrack was designed by Bartholomew Vicens-Oliver and was officially opened in August 1959. The ownership changed hands over the years, until 1975, when the Government took control of its operations.
Three (3) years prior to the Government take-over, a new legal structure was put in place to regulate and control horse racing and the management of Caymanas Park, hence, the Jamaica Racing Commission (JRC) was established. The Jockey Club, formed in 1905, which was previously entrusted with regulating the sport, was incorporated into the JRC.
Horse racing had to be subsidised by the Government of the day during this time, as the industry was not as profitable as expected; consequently, in 1989, the governing People's National Party named Daniel "Danny" Melville as its Chairman. Under Melville's Chairmanship and with the help of Chris Armond( a horseracing aficionado, who relocated to Jamaica from Florida) significant improvements such as the installation of a multi-million dollar Totalizator System and the implementation of the Claiming System of races were made.
The Claiming System allowed for different types of races to be added to racecards, additionally, more exotic bets were made available to punters such as the Exacta, Trifecta, Superfecta, Hi 5, Pick 6 and Pick 9. This also enabled the expansion of computerised Off Track Betting Parlours. The Horse Racing Industry began to flourish.
An audio-visual microwave network for the island was established and to add to the excitement, in March 1991 Caymanas Track Limited began to import Simulcast Racing from Florida; this has since expanded to include: New York, California, Arizona and Philadelphia as well as other North American locations. In 1994, they expanded to Britain and in 2000 Australia, however, this was not a success.
In March 2017, Caymanas Park's management was taken over by Supreme Ventures Racing and Entertainment Limited (a subsidiary of the Lottery and Gaming Company, Supreme Ventures Limited). After the acquisition of the track, SVREL invested billions of dollars into the rebranding and revolutionizing of Caymanas Park; firstly, by overhauling the Tote system, through a partnership with AmTote, an industry juggernaut.
Secondly, considerable advancements have been made re: the expansion of Off Track Betting network, to include, expanding racing signals in South and North America as well as the European markets. This has provided employment for more than twenty thousand persons. Jamaica continues to dominate the breeding industry in the Caribbean region and our horsemen are household names in the country.
Trainers such as: Nigel Nunes, Allan "Billy" Williams, Kenneth Mattis O.D., Philip Feanny O. D., Laurie Silvera, Arthur Sharpe, Ren Gonsalves and Wayne DaCosta O.D. and jockeys such as: Richard DePass, (who once had the record for the most wins in one day, which was recognized in the Guinness Book of World Records), George HoSang,( two time Champion Jockey in Canada), Charles Hussey, (the regular rider of SPEND A BUCK when he campaigned in Florida before going on to win the Kentucky Derby), Winston Griffiths O.D., (leading All-Time jockey in Jamaica), Emilio Rodriquez, Hubert Bartley, Andrew Ramgeet, Trevor Simpson O.D., Arthur Jones, Winston Ellis and more recently Dane Nelson, Shane Ellis, son of Winston Ellis and Omar Walker.
The horseracing industry has a strong foothold and presence in the Jamaican culture and is interwoven in the fabric of the culture, creating its own distinctive trait. On any given race day, be it Saturday, Wednesday, most Public Holidays and occasionally on Fridays and Sundays, a visit to Caymanas Park or any of their over 100 OTB's, it will not be surprising to see scores of individuals whose number only increases on the traditional `big' race days such as: the Triple Crown, the Gold Cup, the Superstakes and more recently the Diamond Mile.
---
Caymanas Park Live Horse Racing Schedule
January - December
---
Post Time at Caymanas Park
11:50am Eastern
---
Caymanas Park Track Code
CAY
---
Current Weather Conditions at Caymanas Park
Caymanas Park Contact Information
Caymanas Park
St. Catherine, Jamaica
Website: www.caymanasracing.com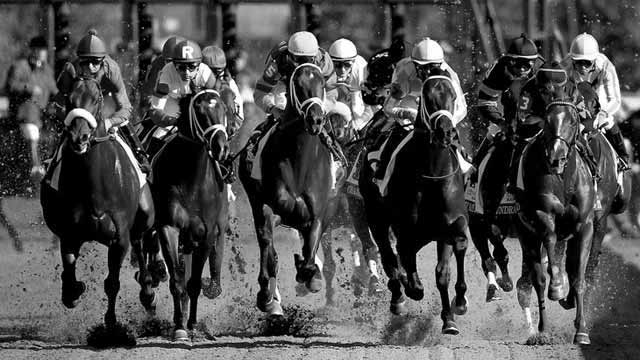 Bet Horse Racing with OTB