Emerald Downs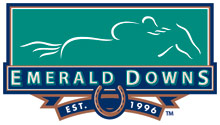 Emerald Downs is a thoroughbred racetrack in Auburn, Washington, located a half mile east of Highway 167. It is named after Seattle, the Emerald City. The track hosts live thoroughbred racing from mid April through the end of September. Races are run Friday through Sunday and holidays the majority of the season. The track conducts several large ungraded stakes and many overnight handicaps and stakes. There are an average of 8 races on week nights, and 10 races per race weekend. Emerald Downs biggest race is the Longacres Mile Handicap, a Grade III event, held in August.
---
Emerald Downs History
Emerald Downs first opened its doors to race fans on June 20, 1996, with the inaugural 100 day meet running through November 4. It replaced Longacres Racetrack, which closed in September 1992 after sixty seasons of racing. Following the closure of Longacres, racing was not held in Western Washington from 1993-1995. However, Thoroughbred racing continued at Yakima Meadows and Playfair Race Course in Spokane during this time.
The sparkling facility is situated on 167 acres just north of downtown Auburn (20 miles southeast of Seattle). The Grandstand is six stories, 250,000 square feet and 330 feet long with unobstructed views of the track and Mt . Rainier. Located north of the Grandstand is the barn area where 11 barns, each with 116 stalls, house the horse population. The track is a one-mile oval with a 6 1/2- furlong and a 1 1/4-mile chute. The width of the track is 80 feet in the backstretch and 90 feet in the homestretch . The length of the stretch is 1,033 feet.
---
Emerald Downs Live Horse Racing Schedule
April - September

---
Emerald Downs Layout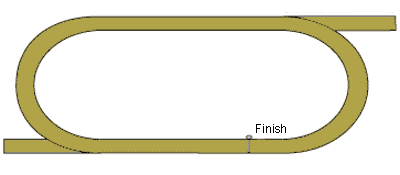 Main Track:One mile, oval.
Distance from last turn to finish line: 990 Feet.

---
Post Time at Emerald Downs
6:45 pm Pacific
---
Emerald Downs Track Code
EMD
Exotic Wagering
$2 Daily Double
$1 Exacta
$1 Trifecta
$1 Pick Three
$1 Pick Four
$2 Pick Six
$1 Superfectas

Takeout Information
Win, place, and show: 16.1%
All exotic wagering: 22.1%
---
Current Weather Conditions at Emerald Downs
Emerald Downs Contact Information
Mailing Address:
Emerald Downs Thoroughbred Racetrack
PO Box 617
Auburn, WA 98071
Street Address:
2300 Emerald Downs Drive
Auburn, WA 98001
Website: www.emeralddowns.com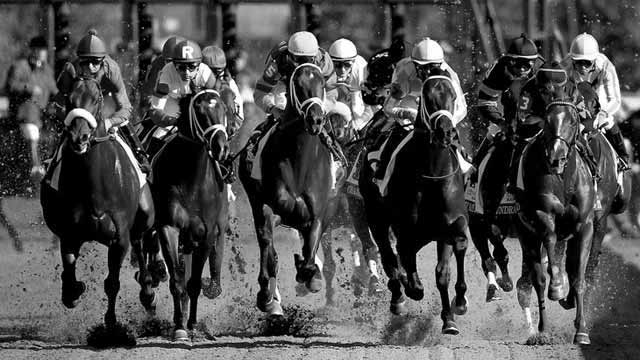 Bet Horse Racing with OTB