Finger Lakes Racetrack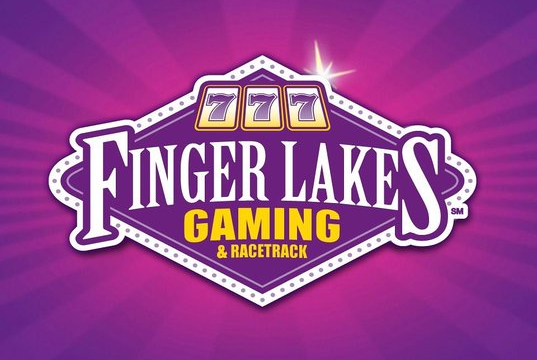 Finger Lakes Gaming & Racetrack is Western New York's home for live thoroughbred racing! Located amidst the abundant wineries and spectacular vistas of the beautiful Finger Lakes region of New York, Finger Lakes Gaming & Racetrack is a favorite destination for local residents and the thousands of tourists who visit the area annually.
With approximately 160 race days each season, Finger Lakes Gaming & Racetrack has hosted over 62,000 horse races and entertained over 19 million fans since its opening in 1962.
---
Finger Lakes Racetrack History
It all began on May 23,1962, as Pure Village took the inaugural race at Finger Lakes with a winning time of 1:17 3/5 for six furlongs. In the five decades since, "the thumb" has hosted some of the sport's greatest jockeys and thoroughbreds, including Hall of Fame riders Angel Cordero, Pat Day, Julie Krone, and Bill Shoemaker. Other notable events at the track include:
Fresh off a triple crown sweep on affirmed in 1978, Steve Cauthen attracted a crowd of 11,030 and set an on-track wagering record of $765,580.
In 1996, the legendary horse Fio Rito was buried in the Finger Lakes infield, becoming the first horse to be buried on the Finger Lakes grounds. The locally based New York State Horse of the Year (1980) stepped into the national spotlight by winning the Whitney Handicap at Saratoga and dominated at Finger Lakes throughout his career, winning 19 of his 27 starts.
In 2006, the New York Breeders Futurity featured the largest purse in the history of the track at just over $250,000.
On July 4, 2007, Funny Cide became the first-ever Kentucky Derby winner to race at Finger Lakes in the $100,000 Wadsworth Memorial Handicap. A crowd of more than 12,000 watched the champ charge from behind and pull away down the stretch in the final race of his career.
In 2002, Finger lakes introduced an Equine Swim Facility - one of the only aquatic facilities on track grounds in the country. The property also added video gaming machines in February 2004, transforming itself into a multifaceted entertainment destination. Our annual season of stakes is headlined by the New York Derby in July - the second leg of the Big Apple Triple for New York-bred 3-year-olds. The New York Breeders' Futurity in early Autumn is also a highlight. Our 450-acre property currently houses over 1,200 race horses in 21 barns. Along with the world-class equine swimming facility, Finger Lakes maintains a one-mile main racing track, a half-mile training track, and more than 1,500 video gaming machines and has welcomed more than 1.7 million visitors.
---
Finger Lakes Racetrack Live Horse Racing Schedule
Sunday to Thursday; April to December
---
Finger Lakes Racetrack Layout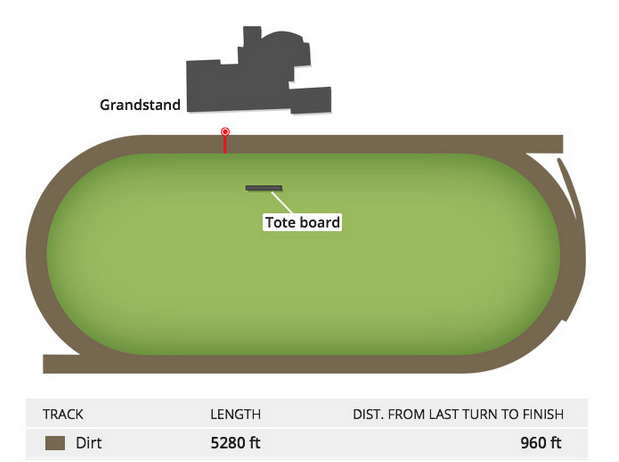 Main Track:1 mile oval; sandy loam; 6 furlong and 1 1/4 mile chutes
Distance from last turn to finish line: 960 feet

---
Post Time at Finger Lakes Racetrack
11:30am ET
---
Finger Lakes Racetrack Track Code
FING
---
Current Weather Conditions at Finger Lakes Racetrack
Finger Lakes Racetrack Contact Information
Mailing Address:
Finger Lakes Gaming
PO BOX 25250
Farmington, NY 14425
Street Address:
Finger Lakes Racetrack
5857 Route 96
Farmington, NY 14425
Website: http://www.fingerlakesgaming.com/Racing.aspx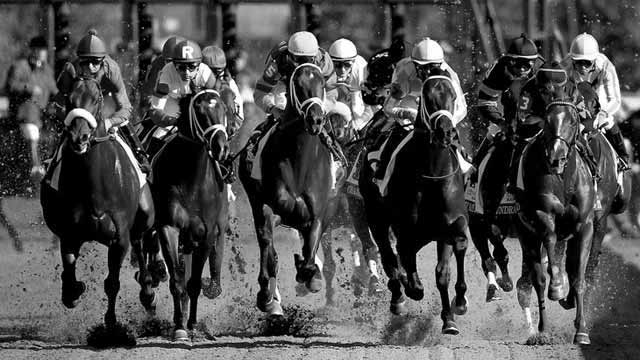 Bet Horse Racing with OTB