Fair Meadows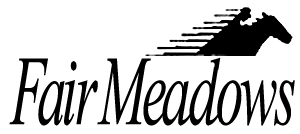 Fair Meadows Race Track is a large race track and betting center located in Tulsa, Oklahoma. Fair Meadows Racetrack hosts race meets during the Tulsa County Fair and the Tulsa State Fair fairs. The track features horse races Thursday through Sunday from early June to late July at its facility in Expo Square.
---
Fair Meadows History
Fair Meadows is located in Tulsa, Oklahoma, and this no-frills track usually only conducts races during festival time. The Tulsa County Fair Race Meet usually offers a slightly different showcase from the Tulsa State Fair Race Meet but both provide an excellent opportunity to enjoy some great racing and wagering. Trial races may be held a month in advance to better determine the line-up for the races. The track is a one-mile oval with two chutes to provide for various race lengths, with the distance from the last corner to the finish line being roughly 960 feet.
Located in Tulsa's Expo Square, Fair Meadows hosts races from June to August. The track races a variety of horses, running Thoroughbred, Quarterhorse, Appaloosa, Paint, and mixed meetings. Fair Meadows also holds two graded stakes, the Speedhorse Paint and Appaloosa Futurity (grade I), and the Speedhorse Gold and Silver Cup Futurity (grade II).
The Tulsa County Free Fair began in 1903 at the Western Association baseball park at Archer and Boston. With enactment of the Oklahoma Free Fair Act in 1915, a 15-acre tract of land north of Archer and Lewis was purchased to provide more suitable grounds. In 1923, thanks to a land donation from J.E. Crosbie, the fair was moved to a portion of the present Expo Square between 15th and 21st Streets. Passage of a major bond issue of $500,000 provided for the construction of the Pavilion in 1931. The fair board acquired land adjacent to the gift acreage in later years, and the "state fair" was born.
Funded by a 1966 $3.5 million bond issue, the 446,400 square foot Exposition Center was completed and became home to the International Petroleum Exposition, until the "oil bust" in 1980. The Golden Driller was added as a symbol of the IPE in 1966. Weighing 43,500 pounds and standing 76 feet tall, the Golden Driller has become the symbol of Expo Square.
During the 1970's, marketing of the facilities for year-round usage was begun, and the fairgrounds was renamed Expo Square. Improvements during that time period included construction of the North Arena, improvements in the Pavilion, air conditioning of the Pavilion and River Spirit Expo, and construction of the 13,000+ seat grandstand complex.
In 1983 the Tulsa County Public Facilities Authority was created to include a five member board comprised of three Tulsa County commissioners and two at-large members. Funded by a Tulsa County excise tax and facility user fees, $21 million in improvements have been accomplished in Phase I of the improvement program including a new Livestock Arena, total renovation of the historic Pavilion, a new stalling barn, and extensive landscaping.
Completed in 2008, Phase II of the improvement program was funded by a Tulsa County sales tax and included replacement of livestock barns, improvements to the River Spirit Expo, parking and landscaping enhancement.
---
Fair Meadows Live Horse Racing Schedule
June, July, and August

Thursday - Sunday

---
Fair Meadows Layout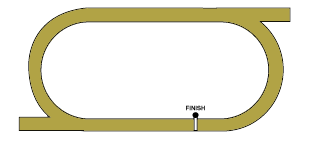 Main Track: One mile, oval.
Distance from last turn to finish line: 960 Feet.

---
Post Time at Fair Meadows
6:00pm Central, Thursday - Saturday

4:05pm Central, Sunday
---
Fair Meadows Track Code
FMT
Exotic Wagering
$2 Daily Double on 1st and 2nd; 11th and 12th races.
$2 Exactas on all races.
$2 Quinella on all races.
$1 Trifecta on all races.
$1 Superfecta on 3rd, 6th, 9th and 12th races.

---
Current Weather Conditions at Fair Meadows
Fair Meadows Contact Information
Mailing Address:
Fair Meadows at Tulsa
PO Box 4735
Tulsa, OK 74159
Street Address:
4145 East 21st Street
Tulsa, OK 74114
Website: www.fairmeadows.com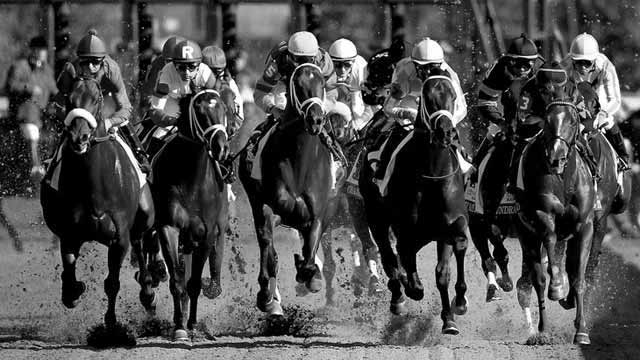 Bet Horse Racing with OTB