Cumberland Harness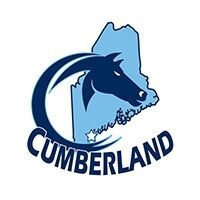 The state of Maine has a long and storied history of agricultural fairs and harness racing, dating back to the early 19th century. The very first Cumberland Fair was held in October in 1868 with a 1/3 mile track laid out and constructed just a few years later.
Previous to the track being built, farmers raced each other down Main Street.
In 1938 a new grandstand was constructed and plans for a clay racetrack were approved in 1941.
In 1948 night time harness racing came to life, as lights were installed around the historic oval.
This year marks the 153rd season of harness racing in Cumberland, Maine.
---
Cumberland Harness History
The very first Cumberland Fair was held for two days on October 7th and 8th of 1868 in the center of town in back of what is now Greely High School. The land was provided by Capt. Enos Blanchard. His house is now Cumberland Food Company on the corner of Tuttle Road and Main Street.
The ladies of the town had an opportunity to show all who attended what marvelous cooks they were, and what fine needlework their fling fingers could provide. Farmers brought their biggest and best-tasting vegetables. Those men with working steers could show off the strength and coordination of their animals at the ox pulling contest.
Local horsemen raced their finest steeds on Main Street from the junction of Tuttle Road and Blanchard Road to Greely Road. And so it began.
Just a few years later, a 1/3 mile track was laid out and constructed in the pasture behind the Center burying ground.
A group of prominent Cumberland citizens, including Eliphalet Greely (nephew of Eliphalet Greely, benefactor of Greely Institute, now Greely High School), petitioned the State of Maine to formally incorporate the Cumberland Farmer's Club. The petition was enacted upon and approved in February of 1875.
World events had few bearings on how things worked, even with the Fair. Fire destroyed the hall in 1917. Due to the involvement of World War 1, and an outbreak of the Spanish flu, the hall was not rebuilt until 1921.
In 1938 a new grandstand was built.
In 1941 it was voted that a clay track would be built. Clay is still the composition of the track today.
In 1945 electricity was installed.
1946 saw telephones installed; all three of them.
1947 was the year that the grandstand at the pulling ring and the restaurant were built.
1948 lights were installed around the track for night racing.
---
Cumberland Harness Live Horse Racing Schedule
May - July
November - December
---
Post Time at Cumberland Harness
Spring/Summer: 4:15pm Eastern
Winter Festival: 11:00am Eastern
---
Cumberland Harness Track Code
FTC
---
Current Weather Conditions at Cumberland Harness
Cumberland Harness Contact Information
Address:
Cumberland Fairgrounds
175 Blanchard Road
Cumberland, ME 04021

Website: www.firsttrackscumberland.com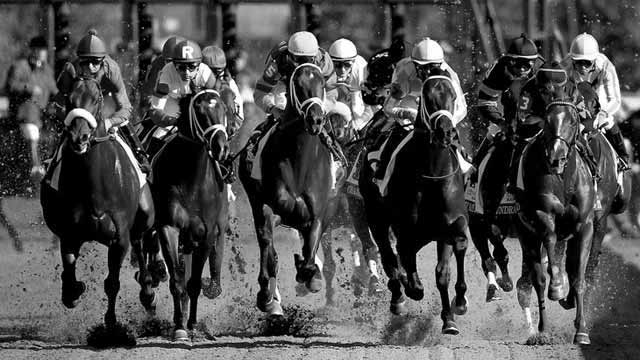 Bet Horse Racing with OTB