Kentucky Downs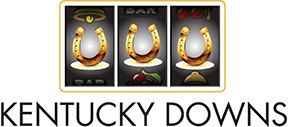 Kentucky Downs is a Thoroughbred horse racing track located on the border between Kentucky and Tennessee, in the city of Franklin, Kentucky, just off Interstate 65. It is unique among American tracks in that it is a European-style course - its surface is all turf (grass) instead of dirt, and it is not oval in shape. In 2009, the Horseplayers Association of North America ranked Kentucky Downs #2 out of 65 Thoroughbred racetracks in North America.
---
Kentucky Downs History
Kentucky Downs opened for business on April 22, 1990. The race track was first named Dueling Grounds in recognition of the colorful history associated with the property.
After two years of hosting only Steeplechase races, Dueling Grounds staged its first Thoroughbred race during the 1992 race season. The race track operated as Dueling Grounds until 1997, when new owners renamed the track Kentucky Downs. In 2007, a group of investors purchased a majority interest in Kentucky Downs with intent to expand the scope of its operations in the future.
Today, Kentucky Downs conducts its live turf racing meet each September on the only "European-style" race course in North America. The meet is staged in an informal festival setting and features the annual running of the Grade III Kentucky Turf Cup race. Additionally, Kentucky Downs offers year-round simulcasting, serves as the site for numerous special and entertainment events and hosts charity Bingo for a number of community-based organizations in Franklin and Simpson County.
---
Kentucky Downs Live Horse Racing Schedule
2013

Saturday, September 7
Wednesday, September 11
Saturday, September 14
Wednesday, September 18
Wednesday, September 25
---
Kentucky Downs Layout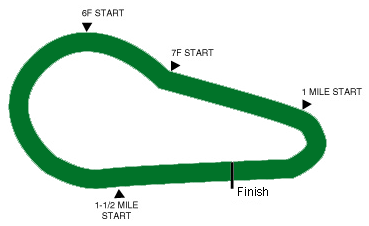 European-style Turf Course: One and 5/16 miles.

---
Post Time at Kentucky Downs
First Post Time: 1:35pm
---
Kentucky Downs Track Code
KD
Exotic Wagering

WAGER             $MINIMUM    TAKEOUT

Win/ Place/Show   $2.00       16%
Exacta            $1.00       18.25%
Trifecta          $1.00       19%
Superfecta        $0.10       19%
Double            $2.00       19%
Pick 3            $0.50       19%
Pick 4            $0.50       19%
Pick 5            $0.50       19%
Super Hi-5        $0.50       19%

---
Current Weather Conditions at Kentucky Downs
Kentucky Downs Contact Information
Mailing Address:
Kentucky Downs
5629 Nashville Road
Franklin, KY 42135

Website: www.kentuckydowns.com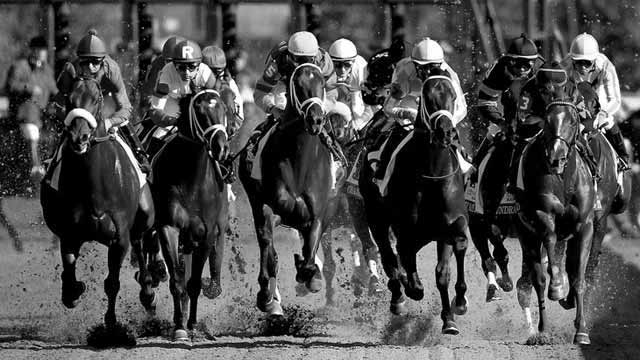 Bet Horse Racing with OTB
OTB Deposit Options

Click to learn more about OffTrackBetting.com deposit options for betting horse racing & greyhound racing online.