Louisiana Downs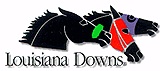 Louisiana Downs is a horse racing track and racino located in Bossier City, Louisiana. Louisiana Downs opened in 1974. It was built by shopping center developer Edward J. DeBartolo Sr., a longtime supporter of horse racing; it was third race track he developed, along with Thistledown and Remington Park. The track is home to the Grade II Super Derby, a race run each September since 1980 at the classic United States stakes distance of 1-1/4 miles (2,000 m). The race often attracts winners and top finishers from the season's American Classic Races races. The Thoroughbred meet takes place from early May through October. A quarter horse meet is held from January through March.
---
Louisiana Downs History
Louisiana Downs, located on 350 acres near Shreveport in Bossier City, Louisiana opened on October 30, 1974 with approximately 15,000 fans in attendance for the first day of its inaugural meet. Built by the late shopping-center magnate, Edward J. DeBartolo, Sr., the track was a success from the start, setting numerous national records for handle and attendance throughout the 1970's and '80's.
In 1980, plans were announced for the first running of the Super Derby, a 1-1/4 mile race to be run in the fall with the hope of attracting the best three-year-olds in the country and to have an impact on the end-of-the year championships. With a $500,000 purse, the race was the richest ever for three-year-old Thoroughbreds. On October 18, 1980, Belmont Stakes winner Temperence Hill won the inaugural Super Derby and became only the third Thoroughbred in history to earn more than $1 million. In its 24 runnings, the Super Derby has attracted four Kentucky Derby winners, four Preakness Stakes winners, five Belmont Stakes winners and seven Travers Stakes winners. Six previous Super Derby entrants have won the prestigious Breeders' Cup Classic and three Super Derby winners, Tiznow, Sunday Silence and Alysheba have been voted the Eclipse Award as Horse of the Year, the industry's highest award. The race has rightfully taken its place nationally as one of the most anticipated of the year.
Purchased by Caesars Entertainment in December, 2002, the track continues its commitment to presenting the highest quality and most exciting Thoroughbred racing each and every day of the season while attracting some of the country's top trainers and horses year after year. Every winter, Louisiana Downs hosts a quarter horse meet, showcasing the fastest breed of horses on the planet.
---
Louisiana Downs Live Horse Racing Schedule
Thursday through Sunday, occasional added days
---
Louisiana Downs Race Track Layout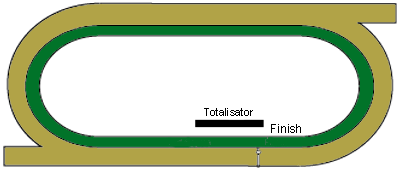 Main Track:One Mile, oval.


Turf Course:7/8 Mile, 50 Ft
Distance from last turn to finish line: 1,010 Feet.

---
Post Time at Louisiana Downs
1:25 p.m.
---
Louisiana Downs Track Code
LAD
---
Current Weather Conditions at Louisiana Downs
Louisiana Downs Graded Stakes Races
Louisiana Downs Contact Information
Mailing Address:
Louisiana Downs Inc. P.O. Box 5519
Bossier City, Louisiana 71171-5519
Street Address:
8000 East Texas Avenue
Bossier City, Louisiana 71111
Website: www.harrahslouisianadowns.com/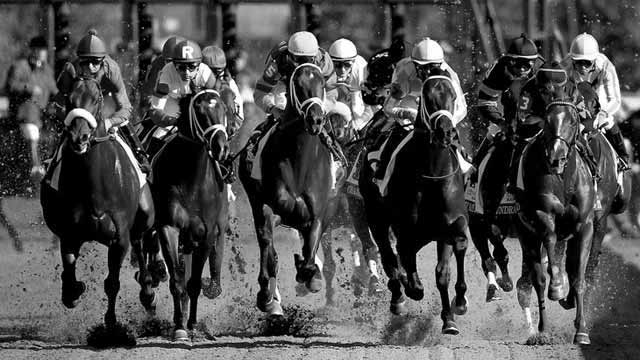 Bet Horse Racing with OTB