Lebanon Raceway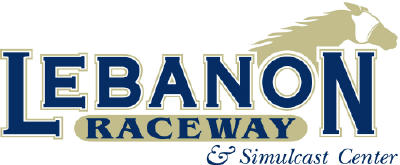 Lebanon Raceway is a harness racing track located in Lebanon, Ohio, at the Warren County Fairgrounds. The track conducts live racing on Thursday, Friday and Saturday nights, and holds meets throughout the year. The track offers simulcasting from harness, Thoroughbred and quarter horse tracks throughout North America seven days a week. The facility is also home to the Warren County Fair, usually conducted the third week in July each year.
---
Lebanon Raceway History
If you're traveling to Ohio and are looking for an entertaining alternative to the usual list of things to do, why not visit the Lebanon Raceway? Situated in Lebanon, Ohio, this half-mile raceway offers live harness racing from September through to May. Though set at a somewhat slower pace than thoroughbred racing, harness racing combines the elements of exciting live action racing with beautiful horses and the thrill of wagering.
The Lebanon Raceway was established in 1948 and has since gone on to become a respected raceway in the harness racing industry. The track has eight standing start positions and a 461-foot long homestretch. The final stretch is also 64 feet wide, which means that plenty can happen in the last few seconds of the race, and spectators often get to see their favorite horses fighting for first place right up to the very last minute. The grandstand can accommodate up to 3,000 people so there is usually plenty of place for spectators. However this was not the case on 8 April, 1967 when as many as 5,295 spectators arrived to enjoy the races. Back then, harness racing was a playground for the wealthy and the race was a major social event. Today, the attendance figures at most raceways and racetracks may have tapered off somewhat, but that doesn't mean that the races no longer draw spectators. Thousands of people still flock to the stands to enjoy the fun and excitement that comes with most major races. There is also enough parking space for 2,600 vehicles so people generally don't struggle too much to find a place to park.
On 5 December 2009, a fire destroyed a barn at the racetrack, killing 43 horses and two people. Authorities say both of the people killed were men, identified as harness racing trainers at the track. It is unclear what caused the fire, but only the efforts of firefighters prevented the blaze from spreading to other buildings on the site. According to the Ohio State Fire Marshal, there was no sign of criminal intent, but the cause was undetermined. Age and design of the barn is also considered a factor in the rapid spread of the fire.
Another barn fire at the fairgrounds killed 35 horses in 1988.
After Governor John Kasich approved video lottery terminals at Ohio racetracks in 2011, a joint venture of Churchill Downs Inc. and Delaware North Companies agreed in March 2012 to buy Lebanon Raceway from the Nixon and Carlo families for $60 million, and planned to transfer its license to a new $215-million racino to be built between Cincinnati and Dayton. The purchase was completed in December 2012.
Today the Lebanon Raceway still hosts a number of great races and oftentimes horses will make a jump-start to their racing careers whilst on this track. Renowned horses to have raced here include Golly Too, Indian Fever and Expensive Flight. All three are now record holders. The track has also seen its fair share of drivers and trainers such as Jeff Brewer, John Perrin, Tom Horner, Sam Noble III, Jeff Fout and Jack and James Dailey. If you are lucky you may find yourself watching a prospective champion whilst visiting the Lebanon Raceway.
---
Lebanon Raceway Live Horse Racing Schedule
February - June

September - December

---
Post Time at Lebanon Raceway
6:30pm - Friday, and Saturday
---
Lebanon Raceway Track Code
LBN
---
Current Weather Conditions at Lebanon Raceway
Lebanon Raceway Contact Information
Mailing Address:

Lebanon Raceway
665 North Broadway Street
Lebanon, OH 45036

Website: www.lebanonraceway.com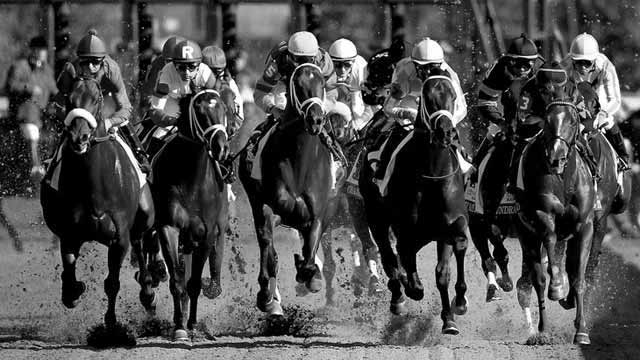 Bet Horse Racing with OTB