Northfield Park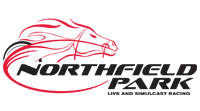 Northfield Park, located southeast of Cleveland, offers live year-round harness racing. The facility, built in 1934, features a half-mile track with a 440 foot stretch. Northfield Park conducts races more than 200 nights a year.
---
Northfield Park History
Originally constructed in 1934 by Al Capone, Northfield Park racetrack, then known as Sportsman Park with a focus on midget car racing. After 20 years as a successful car racing facility, interest began to wane and in 1956, Sportsman Park was demolished to make way for what would eventually become one of the nation's premier harness racing tracks under the leadership of Carl Milstein, a well known real estate developer and businessman. Carl Milstein purchased the track in 1972 with New York Yankees owner George Steinbrenner.
The tracks' top race, The Battle of Lake Erie, has featured some of the greatest pacers in history including Jaguar Spur, Gallo Blue Chip, Falcon Seelster and Riyadh. in 2007, the race was won by World Champion Maltese Artist, driven by Brett Miller in a world record time of 1:49.4 for the mile. Maltese Artist is expected to defend his title in the 23rd edition of the race, scheduled for Saturday, April 19, 2008.
The track's nickname is "The Home of the Flying Turns" and its motto "Every nineteen minutes the place goes crazy".
In the spring of 2008 Northfield Park constructed the Trackside Lounge. Trackside at Northfield Park is a state-of-the-art Sports Bar, featuring three-dozen flat-screen television monitors, private seating areas, full bar service and snack menu. In addition to Northfield's full simulcast agenda, Trackside broadcasts major sporting events including Indians, Cavs and Browns games, March madness, the World Series, Super Bowl, NASCAR and more. The Trackside Barbecue features award-winning ribs, pulled pork sandwiches and more, and food from the barbecue can be brought into the Trackside Lounge, or eaten in the barbecue tent pavilion.
The RaceBook, a $600,000 companion renovation, mirrors the Trackside Lounge's design and elements, featuring hundreds of flat-screen tvs and private TV carrels or workstations. The RaceBook is the highlight of the track's simulcast area, where patrons wager on races from other tracks from around the world.
Cedar Downs is the only off-track betting parlor in the State of Ohio and is owned and operated by Northfield Park. Cedar Downs is located in Sandusky, Ohio. Northfield purchased the facility, located at the entrance to the Cedar Point Causeway, in the summer of 2005. It had previously been operated by Raceway Park, a Toledo, Ohio, harness track.
A unsuccessful measure on the Ohio election ballots in November 2006 would have legalized slot machines in Ohio, many of which would be located at racetracks in the state The state legislature is now considering allowing instant racing machines that look like slot machines but actually involve handicapping videos of previous races, with parimutuel wagering. These machines have doubled purses in Arkansas, where they were first developed.In early 2009, the Ohio Legislature initiated legislation that would allow each of the state's seven tracks, including Northfield,to install 2,000 slot machines, under guidelines developed by the Ohio State Racing Commission.In July 2009, Slot Machines were approved, and will be installed at Northfield Park pending the approval of Governor John Kasich. Northfield Park's owner Brock Milstein contributed over $500,000 to the campaign to legalize slot machines. The facility will be known as the Hard Rock Northfield Park Racino.
---
Northfield Park Live Horse Racing Schedule
January - June 7: Monday, Tuesday, Wednesday and Friday
June 10 - July 27: Monday, Tuesday, Friday and Saturday
July 3 & July 29 - Oct. 30: Monday, Tuesday, Wednesday and Friday
Nov. 4 - Dec. 30: Monday, Tuesday, Wednesday, Friday and Saturday
Sunday Dec. 22 & Dec. 29

---
Post Time at Northfield Park
6:30 pm Eastern
---
Northfield Park Track Code
NFLD
Exotic Wagering Format
Early Daily Double on the first and second race.

Late Daily Double on the last two races.

Pick Three wagering is available on the 3rd, 6th, 9th and 12th races, except on a 13-race card.

Superfecta wagering is conducted on the 4th, 7th, 10th and last races.

Pick Four offered on races 8-11.

Pick Five offered on races 3-7.

---
Current Weather Conditions at Northfield Park
Northfield Park Contact Information
Mailing Address:
Northfield Park Racetrack
10705 Northfield Road
PO Box 374
Northfield, OH 44067
Street Address:
10705 Northfield Road
Northfield, OH 44067
Website: www.northfieldpark.com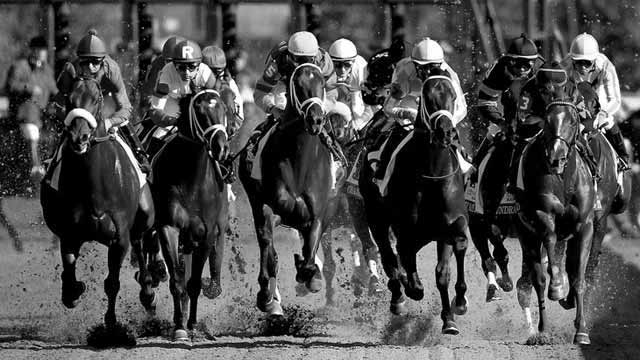 Bet Horse Racing with OTB