Portland Meadows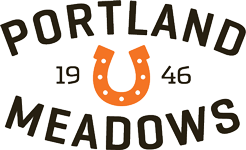 Portland Meadows is located on over 100 acres in the Delta Park area of Portland, Oregon. The track hosts both American Quarter Horse racing and Thoroughbred horse races. The seating capacity is 4,450 (Grandstand 3,000; Club house 1,000; Turf Club 450). The main track is a one mile oval; distance from last turn to the finish line is 990 feet. The track has a 6 furlong chute and a 1 1/4 mile chute, more often used for quarter horse racing. Over the years, Portland Meadows has been the site of numerous outdoor music concerts and other forms of entertainment.
---
Portland Meadows History
Built by William P. Kyne, who also built Bay Meadows Racetrack in San Mateo, California, the facility opened on September 14, 1946. Portland Meadows made history as the first thoroughbred track in the nation to offer night time racing. In 1970, a fire destroyed the grandstand, it is rebuilt and the track reopens a year later. In 2009, Portland Meadows began Wednesday racing with the first ever Portland Meadows vs. Golden Gate Fields Jockey Challenge. In 2012, Portland Meadows started the first ever Summer Meet at the track.
---
Portland Meadows Live Horse Racing Schedule
July - January
Sundays & Wednesdays
---
Portland Meadows Layout


Main Track: One mile, oval.
Distance from last turn to finish line: 990 feet.


---
Post Time at Portland Meadows
July - September 1:45 pm Pacific
October - January 12:00 pm Pacific
---
Portland Meadows Track Code
PM
---
Portland Meadows Wagering
Exotic
$2 WPS
$1 All other wagers

Takeout
Pick 4: 14%
WPS: 18%
Daily Double: 20%
Exacta: 21%
Daily Double: 21%
All other wagers: 22%

---
Current Weather Conditions at Portland Meadows
Portland Meadows Contact Information
Portland Meadows
1001 North Schmeer Road
Portland, OR 97217

Website: www.portlandmeadows.com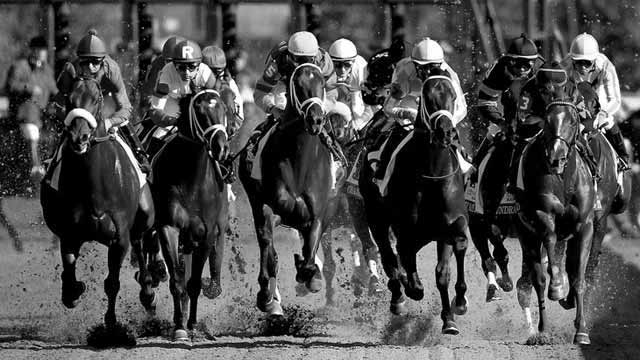 Bet Horse Racing with OTB