Scioto Downs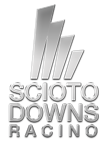 Scioto Downs is Ohio's first Racino located in south Columbus, Franklin County, Ohio. For more than 40 years, thrilling harness racing events have been held at this distinguished track and many of the sport's superstars have competed at Scioto Downs.
The track holds seasonal live racing that typically starts in May and ends in September. Scioto Downs has a 5/8 mile track many racers have remarked as having a near-perfect racing surface. The homestretch has a Length of 539 feet and is 90 feet wide. Spectators will also note that the bank of the track encorages impressive speeds from the racers. Scioto Downs regularly hosts some of the most prestigious stakes events for both pacers and trotters.
---
Scioto Downs History
Scioto Downs is Ohio's first Racino located in south Columbus, Franklin County, Ohio. While the Racino opened on June 1, 2012, the horse racing track has been open since 1959. The track was annexed from Hamilton Township, Franklin County, Ohio in 2012 and operated by MTR Gaming Group. The 117,000-square-foot (10,900 m2) casino with over 2,100 video lottery terminals (or VLTs) is governed by the Ohio Lottery Commission.
Scioto Downs Racino is open 24 hours a day, 7 days a week and 365 days a year. In addition to the VLT gaming facility, Scioto Downs includes a year-round horse racing simulcast room and Live Seasonal Harness Horse Racing from May - September. In May 2013 Scioto Downs will start a live outdoor music concert series with national acts.
Scioto Downs has a long history within the Columbus, Ohio community. In addition to horse racing, Scioto Downs also hosted the annual Ohio High School Athletic Association state cross country running championships, which were generally held in late October or early November, from 1985 to 2010. The meet included Division I, II, and III races for both girls and boys, featuring 950 competitors from 96 teams, and attracted around 10,000 spectators. With the introduction of slot machines to Scioto Downs (a move shared by other Ohio racetracks) the OHSSA, which is opposed to live gambling, announced that from the 2011 meet the OHSAA championships would move from Scioto to the National Trail Raceway.
However, not all were reluctant to the changes at Scioto Downs. The horse owners and trainers were thrilled. With the addition of the video lottery terminals, Scioto Downs, once in struggle, has been able to add more races and increase purses.
In June 2012, Scioto Downs became Ohio's first Racino. Bringing over 2,100 of the most popular Video Lottery Terminal games (commonly known as "Slots") to Central Ohio.
Open 24-hours a day, seven-days a week, the gaming floor caters to every level of player - from Penny to High Limit action.
The Scioto Downs Raceway is one of the best of its kind in the state. Adding to its appeal is the tradition of fine dining at Scioto Downs with the clubhouse restaurant offering an outdoor patio and excellent view of the raceway to accompany the superb cuisine. You can enjoy lighter meals at the grandstand or, if you're simply looking for a drink or two, there is a bar at the Penthouse Racebook. The Racebook is where all the simulcast racing action takes place and you will be pleased to know that Scioto Downs offers year-round simulcast coverage of both thoroughbred and harness races. The parking and admission for simulcasting is free but you will have to pay a small fee to enjoy the live racing.
Among the race events hosted at Scioto Downs are the Charlie Hill Pace, Jay Kaltenbach Trot, Dick Buxton Trot, Steve Sugg Pace, Herb Coven Jr. Pace, Capital City Pace, Tish Arledge Trot, Ervin Samples Trot, and the Heart of Ohio Trot.
For the racing the majority of spectators gather on the theatre-style grandstand where they can choose from 3,500 seats and an amazing view of the homestretch. The raceway offers group packages which include admission, a program, reserved seating and pre-selected food items and this is a great way to save money if you're travelling in a group. Otherwise you might want to enjoy mixing with other spectators and perhaps even making a few new friends. Scioto Downs is the place to go for great harness racing action.


---
Scioto Downs Live Horse Racing Schedule
May - September

---
Post Time at Scioto Downs
6:30pm Wednesday, Thursday, Friday, and Saturday
---
Scioto Downs Track Code
SCD
---
Current Weather Conditions at Scioto Downs
Scioto Downs Contact Information
Mailing Address:

Scioto Downs Racino
6000 South High Street
Columbus, OH 43207

Website: www.sciotodowns.com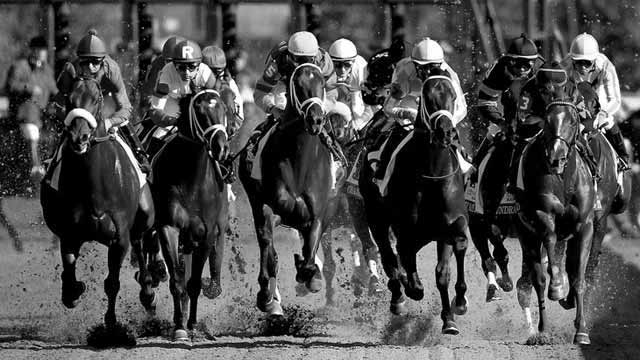 Bet Horse Racing with OTB