Yonkers Raceway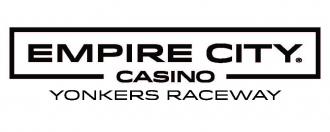 Yonkers Raceway at Empire City Casino is a one-half-mile standardbred harness racing track and New York state-approved casino right next to New York City. The dirt track has a final stretch of 660 feet (200 m) and is 98 feet wide. The track is home to major harness events like the Yonkers Trot, Art Rooney Pace and Messenger Stakes.
---
Yonkers Raceway History
Yonkers Raceway, considered a city landmark, was first opened in 1899 by William H. Clark's Empire City Trotting Club. Clark died in 1900 and, with much litigation by his heirs over its proposed sale, the track remained closed for most of the next seven years except for special events. One such event occurred in 1902 when Barney Oldfield set a one-mile (1.6 km) record in an automobile at Empire City Race Track. Driving the Ford '999', he covered the distance in 55.54 seconds.
The facility was purchased by New York grocery store magnate James Butler who reopened it for Thoroughbred horse racing in 1907. Among the notable thoroughbreds who raced at Empire City, in 1936 Seabiscuit won the Scarsdale Handicap at Empire City. After the death of James Butler in 1934 the track continued to host "the flats" until 1942 when it was converted back to being a harness track. In 1950, William H. Cane, for whom the Cane Pace is named, headed a syndicate formed as the Algam Corporation which acquired Empire City and converted it to Yonkers Raceway. Its popularity having greatly declined since the 1960s (when crowds would occasionally reach 50,000), the entire property, according to some, had become an eyesore due to its owners leaving it in a state of disrepair.
In 1972, the Rooney Family acquired Yonkers raceway and has maintained live harness racing until the present.
Yonkers Raceway underwent some cosmetic changes in the late 1990s. It was used as a flea market, and hosted the annual Westchester County Fair, sponsored by the county's Park Department. In 1996, the finish line was relocated to the end of the stretch, increasing the length of the stretch from 440 feet (130 m) to the current 660 feet (200 m). The following year, the Raceway grandstand was demolished. There was consideration on selling the site to the National Football League Jets that would have included a stadium; however, the plan was shelved after the environmental impact statement showed there would be significant traffic from elsewhere in the metropolitan area, and there was not enough political support for it.
Yonkers Raceway had a US$225 million renovation designed by EwingCole to put in more than 7,500 high-tech slot machines. The first phase opened on October 11, 2006, with 1,870 video gaming machines installed. Despite a "soft opening", with no major advertising or promotional campaigns, Yonkers netted $3.8 million in revenue in its first week, outpacing its nearest competitor, Saratoga Casino and Raceway, by two-thirds. The second phase of the project, which opened on December 28, 2006, added 120,000 square feet (11,000 m2) of space to bring the total number of slot machines to 4,000. On March 12, 2007, the third phase opened to bring the slot machine total to 5,300. Because the facility falls under state lottery laws, the minimum age to play the slot machines at Empire City is 18, unlike the other area casinos, where it is 21.
In January 2013, Empire City Casino completed a new $50 million expansion designed by Studio V Architecture that added 66,000 square feet to the casino. The expansion featured a porte-cochere sculptural entrance, the largest window in the Northeast, a 300 foot long and 27 foot high depiction of the New York City skyline made entirely of nails, a new gaming floor with nearly 700 slot machines, and two new restaurants - Dan Rooney's Cafe & Bar and Pinch.
If enhanced casino gaming is approved in New York State, and a full gaming license is secured by Empire City Casino, it intends to invest more than $310 million to build a 400-room hotel, 5,000 seat multi-use arena, and a 2,500-space parking garage and more. In a 2012 report released by the New York Gaming Association, it is estimated that these "give a $572 million jolt to the local economy and create 2,979 jobs."
Dan Rooney's Cafe & Bar is the first restaurant to open in Empire City Casino's $50 million dollar expansion is an Irish Pub styled after the original Dan Rooney's Cafe & Bar which was established in Pittsburgh in the early 1900's by the Rooney family. The train car dining room hosts 35 flat-screen televisions and nightly dueling pianos. Two-time Michelin star winner and local New Yorker, Chef Christopher Lee created the pub's menu which contains a burger that won the Greenwich Food & Wine Festival Burger Battle in 2012.
The second restaurant in Empire City Casino's expansion, Pinch, was created by Ducasse Studio, the consulting service of the "French chef and culinary impresario", Alain Ducasse. The name, Pinch, is a playful take on pintxo (pronounced PEEN-cho), a type of Basque tapa, as well as a hint that the menu mixes a bit of this and a bit of that. Pinch will seat 250 people and has an international menu.
In June of 2010, Empire City Casino began a monthly Comedy Night that is on par with the best clubs in Manhattan. By the fall of 2010, Empire City expanded its comedy nights to twice a month, and by November of 2012 it became a weekly event. Every Wednesday night, three comedians perform and it is touted as Yonkers' best kept secret" with acts such as Jessica Kirson, Nick DiPaolo, and Joey Kola.
In 2012, Empire City Casino began filming a singing competition show, "Empire City Casino's Lucky Break," in collaboration with clear channel and Mike Ausley Productions. The winner of Lucky Break receives $25,000 cash, and a trip for two to Los Angeles to meet with record executives. The singing competition is hosted by KTU's radio personality Mike Ryan and Clare Galterio. It is filmed on Tuesday Nights at the racino and airs on WLNY.
The competition begins with a 16 week qualifying round. Each week 9 contestants perform in front of a panel of rotating judges and the 2 contestants with the highest scores advance to the quarterfinals. The quarterfinals are 4 weeks long and each week 4 singers advance. Over the next 2 weeks, the remaining 16 contestants perform, and the top 4 from each night continue on to the semifinals. In the semifinals, the 8 contestants sing and the top 4 singers proceed to finals. In the finals, the best 3 singers move on to the grand finale where the winner is announced and awarded the grand prize.
In 2012 Empire City Casino launched its 9-week Summer Concert Series. Every Sunday acts such as Pat Benatar, and the Village People performed trackside at the racino for 1,000 visitors with ticket prices ranging from $20 to $50. In 2013, Empire City expanded its Summer Concert Series to 14 weeks with artists like Gavin Degraw and Kenny Rogers and doubled the seating to nearly 2,000.
Yonkers previously was the site of the Cane Pace, one of the legs of the Triple Crown of Harness Racing for Pacers. It is now the host track for another leg, the Messenger Stakes. Yonkers is also home to the Yonkers Trot, one of the legs of the Triple Crown of Harness Racing for Trotters. Due to the renovations at Yonkers, the Messenger and Yonkers Trot were moved to different racetracks for the 2004 and 2005 editions. The Messenger was moved to Harrington Raceway in Delaware in both years, and the Yonkers Trot was moved to Hawthorne Racecourse in Stickney, IL in 2004, and Freehold Raceway in New Jersey in 2005.
Yonkers Raceway ran both the Yonkers Trot and the Messenger on November 25, 2006, becoming the first harness track in America to host two Triple Crown races on the same day. Glidemaster, by virtue of winning the $728,000 Yonkers Trot, became the eighth horse to clinch the Trotting Triple Crown; the trotter would go on to be named 2006 Harness Horse of the Year.
Yonkers Raceway is also home to the Art Rooney Pace for three year olds. However, continued delays in the reopening of the track forced the 2006 edition of the race to be moved to Monticello Raceway. The final of the 2007 Art Rooney Pace, run on June 2, 2007, was the richest race in Yonkers history, with a $1 million purse. It was won by Southwind Lynx with a late outside run in 1:52.3. Tim Tetrick was the driver. The current track record for a trotting race horse is 1:54 and 3 fifths of a second set by Shutter Boy on October 30, 2009, with the trainer John McDermott and driver Yannick Gingras(this was not a stakes race).
Many bus companies offer regularly scheduled round-trip bus service to Empire City Casino from a variety of locations in New York, New Jersey, and Connecticut. Bus stops are located near subway stops, train stops, and other popular areas. Most packages include food and/or free play vouchers with the ticket price.
Metro-North offers a one-day-getaway option that is the most popular package offered by MTA. The package includes a $10 free play and $10 food voucher, as well as free shuttle service to Empire City Casino from the Mount Vernon West train station.
Several Bee-Line Bus Routes make stops at Empire City Casino as well: Route 7, 20, BxM 4c, 430, 440, and 470.
Education: Nearly 70% of the Empire City's gross revenue goes directly to New York State. Since opening in 2006, Empire City Casino has contributed more than $1.7 billion to New York State education.
With nearly 1,300 employees and 14 unions, Empire City Casino is the largest private employer in Yonkers. According to a New York Gaming Association (NYGA) report released in 2013, 79% of Empire City's employees worked full-time with an average salary of $41,635.
The report continues that the purchases of goods and services (including construction on the new expansion) from New York State suppliers and contractors totaled more than $74.3 million in 2012, directly supporting 33 full-time-equivalent (FTE) jobs with these businesses, with nearly $25.6 million in waged. Using a multiplier effect, Empire City's spending in 2012 on payroll, purchasing, and construction indirectly supported 573 additional jobs in New York businesses, with waged totaling nearly $34.0 million and increases New York's economic output by $88.6 million.
According to the NYGA report, in 2012 Empire City Casino produced nearly $448 million in economic activity and $374 million in revenue for state and local governments and directly and indirectly supported nearly 4,000 jobs across the state.
---
Yonkers Raceway Live Horse Racing Schedule
Year-round: Monday, Tuesday, Thursday, Friday and Saturday

---
Post Time at Yonkers Raceway
First post at 7:10 pm Eastern
---
Yonkers Raceway Track Code
YR
---
Current Weather Conditions at Yonkers Raceway
Yonkers Raceway Contact Information
Mailing Address:
Yonkers Raceway
810 Yonkers Ave
Yonkers, NY 10704
Street Address:
810 Yonkers Ave
Yonkers, NY 10704
Website: www.yonkersraceway.com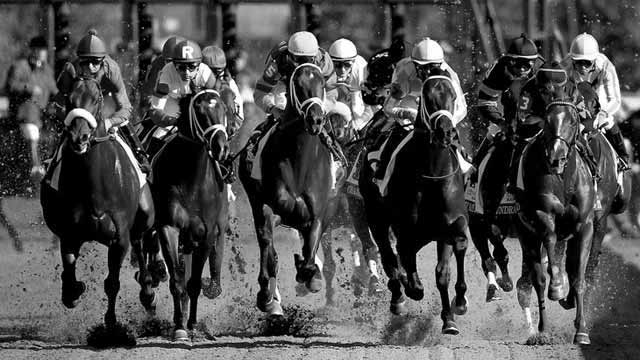 Bet Horse Racing with OTB