Aqueduct Results - December 30, 2019
< Aqueduct Results for December 29, 2019
Aqueduct Results for December 31, 2019 >
Latest Results
---
Aqueduct Race Results
February 20, 2020
February 17, 2020
February 16, 2020
February 15, 2020
February 14, 2020
February 09, 2020
February 08, 2020
February 07, 2020
February 06, 2020
February 02, 2020
February 01, 2020
January 31, 2020
January 30, 2020
January 26, 2020
January 25, 2020
January 24, 2020
January 23, 2020
January 20, 2020
January 19, 2020
January 18, 2020
January 17, 2020
January 12, 2020
January 11, 2020
January 10, 2020
January 09, 2020
January 05, 2020
January 04, 2020
January 01, 2020
December 31, 2019
Instant access for Aqueduct Race Results, Entries, Post Positions, Payouts, Jockeys, Scratches, Conditions & Purses - Page 10.
Aqueduct Racetrack Information
Aqueduct Racetrack, known as the Big A, is a thoroughbred horse-racing facility located in the neighborhood of Ozone Park in the New York City borough of Queens. It is typically active for racing from November through April.
Aqueduct Information Thoroughbred Racing
110-00 Rockaway Blvd, Ozone Park, NY US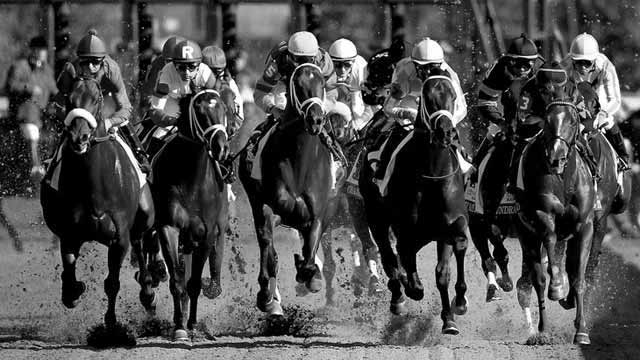 Bet Horse Racing with OTB
OTB Deposit Options

Click to learn more about OffTrackBetting.com deposit options for betting horse racing & greyhound racing online.