Belmont Park Results - June 14, 2020
< Belmont Park Results for June 13, 2020
Belmont Park Results for June 18, 2020 >
Latest Results
---
Belmont Park Race Results
October 09, 2020
October 08, 2020
October 04, 2020
October 03, 2020
October 02, 2020
October 01, 2020
September 27, 2020
September 26, 2020
September 25, 2020
September 24, 2020
September 20, 2020
September 19, 2020
September 18, 2020
July 12, 2020
July 11, 2020
July 10, 2020
July 09, 2020
July 05, 2020
July 04, 2020
July 03, 2020
July 02, 2020
June 28, 2020
June 27, 2020
June 26, 2020
June 25, 2020
June 21, 2020
June 20, 2020
June 19, 2020
June 18, 2020
Instant access for Belmont Park Race Results, Entries, Post Positions, Payouts, Jockeys, Scratches, Conditions & Purses - Page 8.
Belmont Park Information
Belmont Park is a major thoroughbred horse racing facility located in the hamlet of Elmont, New York, in the Town of Hempstead, in Nassau County, Long Island. It first opened on May 4, 1905. It is typically open for racing throughout May, June and into late July, and again from late September through November. It is world-famous as the home of the Belmont Stakes, known as the "Test of the Champion", and the third leg of the Triple Crown.
Belmont Park Information Thoroughbred Racing
2150 Hempstead Turnpike, Elmont, NY US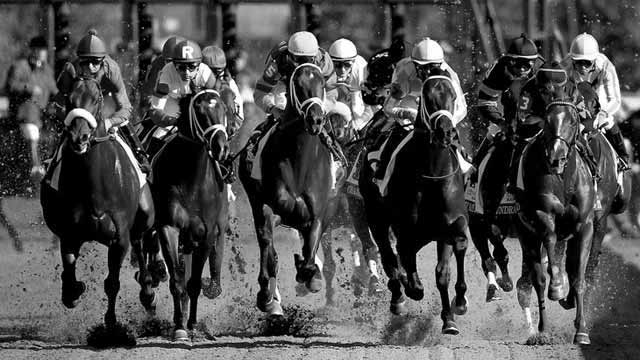 Bet Horse Racing with OTB
OTB Deposit Options

Click to learn more about OffTrackBetting.com deposit options for betting horse racing & greyhound racing online.