Turf Paradise Results - February 11, 2021
< Turf Paradise Results for February 10, 2021
Turf Paradise Results for February 12, 2021 >
Latest Results
---
Turf Paradise Race Results
March 26, 2021
March 25, 2021
March 24, 2021
March 23, 2021
March 22, 2021
March 19, 2021
March 18, 2021
March 17, 2021
March 16, 2021
March 15, 2021
March 12, 2021
March 11, 2021
March 10, 2021
March 09, 2021
March 08, 2021
March 05, 2021
March 04, 2021
March 03, 2021
March 02, 2021
March 01, 2021
February 25, 2021
February 24, 2021
February 23, 2021
February 22, 2021
February 19, 2021
February 18, 2021
February 17, 2021
February 15, 2021
February 12, 2021
Instant access for Turf Paradise Race Results, Entries, Post Positions, Payouts, Jockeys, Scratches, Conditions & Purses - Page 10.
Turf Paradise Information
Turf Paradise is a Thoroughbred and Quarter Horse racetrack in the North Mountain section of Phoenix, Arizona. The main dirt track is one mile and the turf course is seven-furlong in length with a 1 1/8 mile chute.
Turf Paradise Information Thoroughbred Racing
1501 West Bell Road, Phoenix, AZ US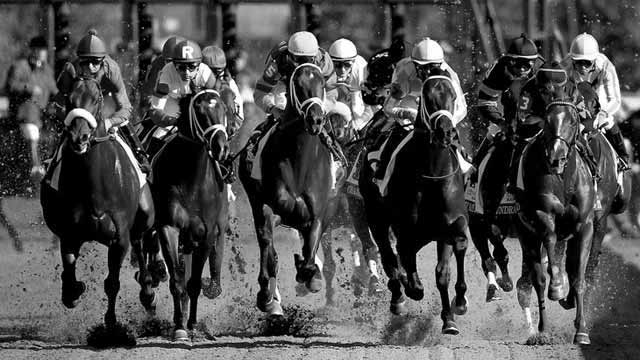 Bet Horse Racing with OTB