Meadowlands Results - October 13, 2012
< Meadowlands Results for October 12, 2012
Meadowlands Results for October 19, 2012 >
---
Meadowlands Race Results
Instant access for Meadowlands Race Results, Entries, Post Positions, Payouts, Jockeys, Scratches, Conditions & Purses for October 13, 2012.
Meadowlands Racetrack Information
The Meadowlands Racetrack is a horse racing track at the Meadowlands Sports Complex in East Rutherford, New Jersey. The track hosts both thoroughbred racing and harness racing. It is known popularly in the region as "The Big M."
The main track at the Meadowlands has a 1-mile (1,609 m) circumference; inside of this is a thoroughbred turf course which is 7 furlongs (1,408 m). The track is equipped to race at night and most of its races are at night. In the middle of the track is a lake, intentioned to resemble the state of New Jersey. The track is operated by the New Jersey Sports and Exposition Authority, which also operates Monmouth Park.
The Meadowlands Information Harness Racing
East Rutherford, NJ US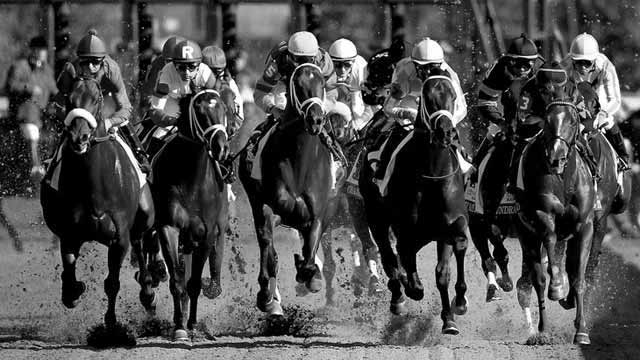 Bet Horse Racing with OTB