Flamboro Downs Results - February 02, 2017
< Flamboro Downs Results for January 29, 2017
Flamboro Downs Results for February 04, 2017 >
Latest Results
---
Flamboro Downs Race Results
December 09, 2023
December 07, 2023
December 06, 2023
December 03, 2023
December 02, 2023
November 30, 2023
November 29, 2023
November 26, 2023
November 25, 2023
November 23, 2023
November 22, 2023
November 19, 2023
November 18, 2023
November 16, 2023
November 15, 2023
November 12, 2023
November 11, 2023
November 09, 2023
November 08, 2023
November 05, 2023
November 04, 2023
November 02, 2023
November 01, 2023
October 29, 2023
October 28, 2023
October 26, 2023
October 25, 2023
October 22, 2023
October 21, 2023
October 19, 2023
Instant access for Flamboro Downs Race Results, Entries, Post Positions, Payouts, Jockeys, Scratches, Conditions & Purses for February 02, 2017.
Flamboro Downs Information
Flamboro Downs is Canada's fastest half-mile harness horse racing track, based in Hamilton (Flamborough), Ontario since April, 1975. It is also home to Flamboro Slots, which has a total of 750 slot machines. The racetrack was founded in 1971 by Charles Juravinski and acquired in 2003 by Magna Entertainment.
Races are held every Wednesday, Thursday, Friday and Saturday afternoon, and on Sunday evenings. A live race card includes 10 to 12 races. Trotters and pacers are decked out in their identifying colors and fans can enjoy the show outdoors or from the comforts of a climate controlled grandstand.
Flamboro Downs Information Harness Racing
Dundas, Ontario Canada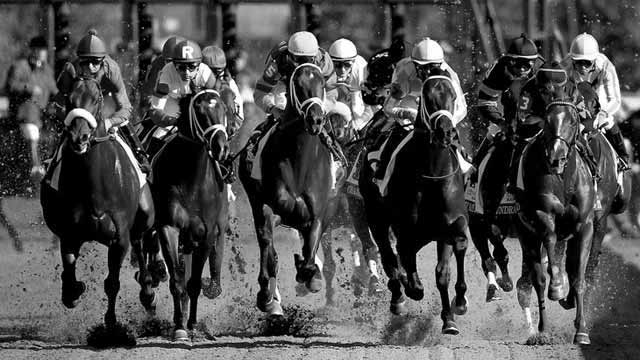 Bet Horse Racing with OTB