Charles Town Results - August 27, 2021
< Charles Town Results for August 26, 2021
Charles Town Results for August 28, 2021 >
Latest Results
---
Charles Town Race Results
March 18, 2023
March 17, 2023
March 16, 2023
March 11, 2023
March 10, 2023
March 09, 2023
March 04, 2023
March 03, 2023
March 02, 2023
March 01, 2023
February 25, 2023
February 24, 2023
February 23, 2023
February 22, 2023
February 18, 2023
February 17, 2023
February 16, 2023
February 15, 2023
February 11, 2023
February 10, 2023
February 09, 2023
February 08, 2023
February 04, 2023
February 03, 2023
February 02, 2023
February 01, 2023
January 28, 2023
January 27, 2023
January 26, 2023
January 25, 2023
Instant access for Charles Town Race Results, Entries, Post Positions, Payouts, Jockeys, Scratches, Conditions & Purses for August 27, 2021.
Charles Town Races Information
Hollywood Casino at Charles Town Races is a gambling facility owned by Penn National Gaming and located just outside the eastern city limits of Charles Town, West Virginia. It features a six furlong thoroughbred horse racing facility that is home of the West Virginia Breeders' Classic.
Hollywood Casino at Charles Town Races Information Thoroughbred Racing
U.S. Route 340, Charles Town, WV US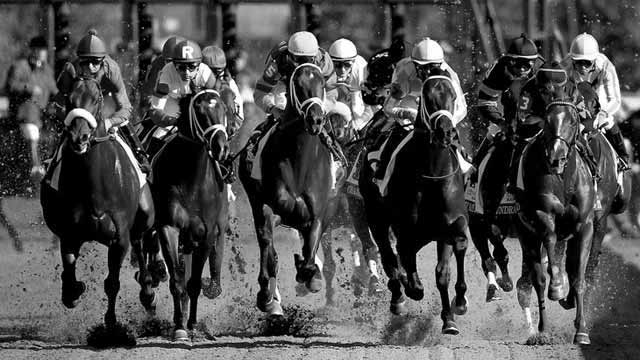 Bet Horse Racing with OTB