Ajax Downs Results - July 17, 2012
< Ajax Downs Results for July 15, 2012
Ajax Downs Results for July 22, 2012 >
Latest Results
---
Ajax Downs Race Results
October 25, 2023
October 18, 2023
October 09, 2023
October 04, 2023
September 27, 2023
September 20, 2023
September 13, 2023
September 03, 2023
August 27, 2023
August 23, 2023
August 16, 2023
August 09, 2023
August 02, 2023
July 26, 2023
July 16, 2023
July 12, 2023
July 05, 2023
June 28, 2023
June 18, 2023
June 14, 2023
June 07, 2023
May 31, 2023
May 24, 2023
May 17, 2023
May 10, 2023
October 26, 2022
October 19, 2022
October 10, 2022
October 05, 2022
September 28, 2022
Instant access for Ajax Downs Race Results, Entries, Post Positions, Payouts, Jockeys, Scratches, Conditions & Purses for July 17, 2012.
Ajax Downs Information
Ajax Downs is a Quarter Horse race track located in Ajax, Ontario, Canada. In 2009, a new state of the art race track was installed. It runs five-eighths of a mile and should reduce injuries among the race horses.
Ajax Downs Information Quarter Horse Racing
Ajax, Ontario Canada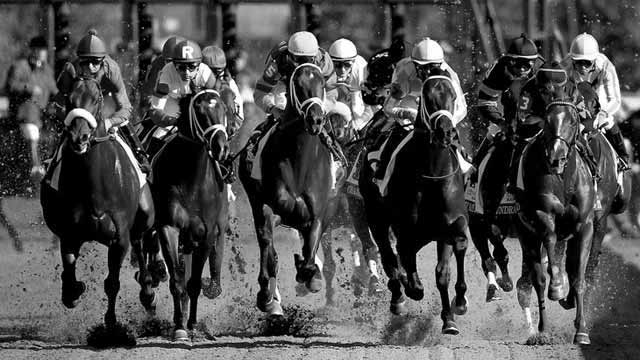 Bet Horse Racing with OTB