Del Mar Results - August 05, 2021
< Del Mar Results for August 01, 2021
Del Mar Results for August 06, 2021 >
Latest Results
---
Del Mar Race Results
November 19, 2021
November 14, 2021
November 13, 2021
November 12, 2021
November 07, 2021
November 06, 2021
November 05, 2021
November 04, 2021
November 03, 2021
September 06, 2021
September 05, 2021
September 04, 2021
September 03, 2021
September 02, 2021
August 29, 2021
August 28, 2021
August 27, 2021
August 26, 2021
August 22, 2021
August 21, 2021
August 20, 2021
August 19, 2021
August 15, 2021
August 14, 2021
August 13, 2021
August 12, 2021
August 08, 2021
August 07, 2021
August 06, 2021
Instant access for Del Mar Race Results, Entries, Post Positions, Payouts, Jockeys, Scratches, Conditions & Purses - Page 4.
Del Mar Race Track Information
Del Mar Racetrack is an American Thoroughbred horse racing track at the Del Mar Fairgrounds in the seaside city of Del Mar, California, 20 miles north of San Diego. Operated by the Del Mar Thoroughbred Club, it is known for the slogan: "Where The Surf Meets The Turf." It was built by a partnership including Bing Crosby, the actor Pat O'Brien, Jimmy Durante, Charles S. Howard and Oliver Hardy.
Del Mar Information Thoroughbred Racing
2260 Jimmy Durante Blvd, Del Mar, CA US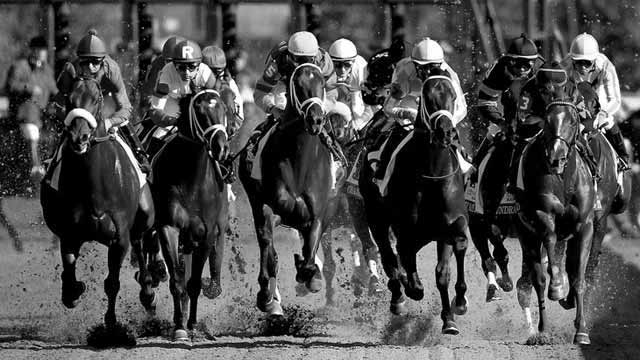 Bet Horse Racing with OTB