Arapahoe Park Results - July 26, 2019
< Arapahoe Park Results for July 22, 2019
Arapahoe Park Results for July 27, 2019 >
---
Arapahoe Park Race Results
October 04, 2022
October 03, 2022
October 02, 2022
October 01, 2022
September 27, 2022
September 26, 2022
September 25, 2022
September 20, 2022
September 19, 2022
September 18, 2022
September 13, 2022
September 12, 2022
September 11, 2022
September 06, 2022
September 05, 2022
September 04, 2022
August 30, 2022
August 29, 2022
August 28, 2022
August 23, 2022
August 22, 2022
August 21, 2022
August 16, 2022
August 15, 2022
August 14, 2022
August 09, 2022
August 08, 2022
August 07, 2022
August 02, 2022
August 01, 2022
Instant access for Arapahoe Park Race Results, Entries, Post Positions, Payouts, Jockeys, Scratches, Conditions & Purses for July 26, 2019.
Arapahoe Park Information
Arapahoe Park is a horse-racing track in Arapahoe County, just outside Aurora, Colorado that is (as of 2011) for sale by the broker Cushman-Wakefield. The track hosts Thoroughbred, Quarter Horse, Paint Horse and Arabian horse racing. There is live racing every Friday, Saturday and Sunday. There is no racing the Fridays before Memorial Day and Independence Day, but there will be live racing both of those Mondays.
Arapahoe Park Information Thoroughbred Racing
26000 East Quincy Avenue, Aurora, CO US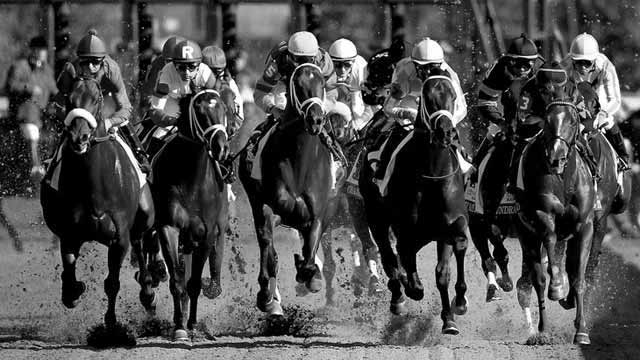 Bet Horse Racing with OTB