Birmingham Eve Results - March 17, 2020
Birmingham Eve Results for March 14, 2020
Birmingham Eve Results for March 18, 2020
---
Birmingham Eve Race Results
March 20, 2020
March 18, 2020
March 14, 2020
March 13, 2020
March 11, 2020
March 10, 2020
March 07, 2020
March 06, 2020
March 04, 2020
March 03, 2020
February 29, 2020
February 28, 2020
February 26, 2020
February 25, 2020
February 22, 2020
February 21, 2020
February 19, 2020
February 18, 2020
February 15, 2020
February 14, 2020
February 12, 2020
February 11, 2020
February 08, 2020
February 07, 2020
February 05, 2020
February 04, 2020
February 01, 2020
January 31, 2020
January 29, 2020
Instant access for Birmingham Eve Race Results, Entries, Post Positions, Payouts, Jockeys, Scratches, Conditions & Purses for March 17, 2020
Birmingham Race Course Information
The Birmingham Race Course (originally the Birmingham Turf Club) is a greyhound racetrack located on Derby Parkway, off John Rogers Drive, in Birmingham, Alabama. Currently a greyhound racetrack and simulcast center, the facility started out in 1987 as a thoroughbred horse racing venue. Greyhound racing was added in 1992 and thoroughbred racing was discontinued in 2005. Also in 2005 "Quincy's MegaSweeps", an internet café was introduced to the property but that part of the facility was soon shut down by the sheriff. The Race Course is operated by the Jefferson County Racing Association.
Today visitors will find live Greyhound Racing most days except Sunday every week of the year, as well as simulcast betting facilities accepting bets on live broadcast races of thoroughbreds, including stakes races, as well as greyhound races.
Birmingham Greyhound Racing Track Info Greyhound Racing
1000 John Rogers Dr, Birmingham, AL US
Bet Belmont Stakes 2020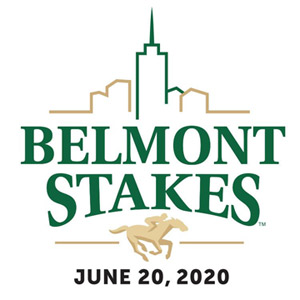 OTB Deposit Options

Click to learn more about OffTrackBetting.com deposit options for betting horse racing & greyhound racing online.