Fairmount Park Results - May 28, 2012
< Fairmount Park Results for May 26, 2012
Fairmount Park Results for June 01, 2012 >
Latest Results
---
Fairmount Park Race Results
June 06, 2023
June 03, 2023
May 30, 2023
May 27, 2023
May 23, 2023
May 20, 2023
May 16, 2023
May 13, 2023
May 09, 2023
May 06, 2023
May 02, 2023
April 29, 2023
April 25, 2023
April 22, 2023
April 18, 2023
September 24, 2022
September 23, 2022
September 20, 2022
September 17, 2022
September 16, 2022
September 13, 2022
September 10, 2022
September 09, 2022
September 06, 2022
September 03, 2022
September 02, 2022
August 30, 2022
August 27, 2022
August 26, 2022
August 23, 2022
Instant access for Fairmount Park Race Results, Entries, Post Positions, Payouts, Jockeys, Scratches, Conditions & Purses for May 28, 2012.
Fairmount Park Information
Fairmount Park Racetrack is located in Collinsville, Illinois, a part of the St. Louis metro area. The track hosts thoroughbred flat racing during the spring and summer months. It is one of five horse racing venues active in Illinois, and the only one outside the Chicago metro area. Fairmount has a one mile oval dirt track, plus straight chutes for 1 1/4 mile races and six furlong races.
Fairmount Park Information Thoroughbred Racing
Collinsville, IL US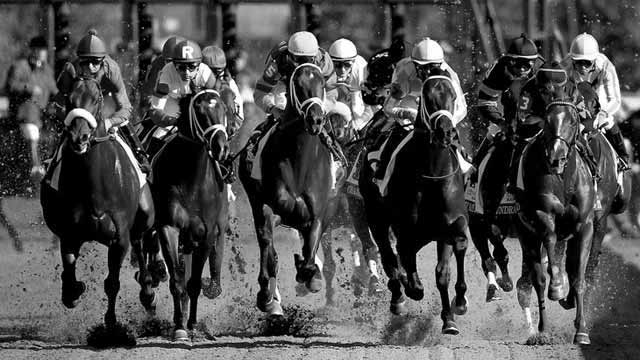 Bet Belmont Stakes with OTB