Lone Star Park Results - November 08, 2020
< Lone Star Park Results for November 07, 2020
Lone Star Park Results for November 14, 2020 >
Latest Results
---
Lone Star Park Race Results
May 31, 2021
May 30, 2021
May 29, 2021
May 28, 2021
May 23, 2021
May 22, 2021
May 21, 2021
May 20, 2021
May 16, 2021
May 15, 2021
May 14, 2021
May 13, 2021
May 09, 2021
May 08, 2021
May 07, 2021
May 06, 2021
May 02, 2021
May 01, 2021
April 30, 2021
April 29, 2021
April 25, 2021
April 24, 2021
April 23, 2021
April 22, 2021
November 28, 2020
November 22, 2020
November 21, 2020
November 15, 2020
November 14, 2020
Instant access for Lone Star Park Race Results, Entries, Post Positions, Payouts, Jockeys, Scratches, Conditions & Purses - Page 6.
Lone Star Park Information
Lone Star Park is located in Grand Prairie, Texas and runs Thoroughbred and Quarter Horse meets. Lone Star Park covers 315 acres (1.27 km2), and includes a pavilion for simulcasting. The track has a one-mile (1.6 km) dirt oval and a seven-furlong turf track, and has accommodations for 1,600 horses across 32 barns. The grandstand has a seating capacity of roughly 8,000 people.
Lone Star Park Information Thoroughbred Racing
1000 Lone Star Parkway, Grand Prairie, TX US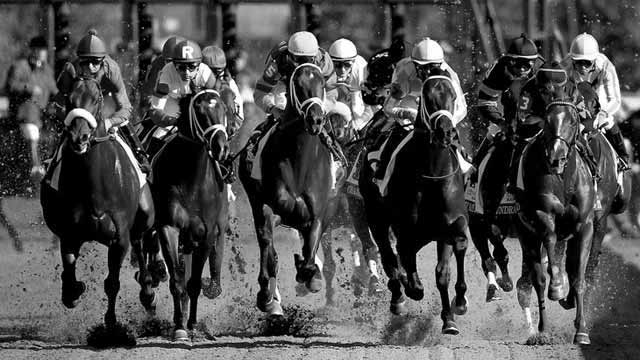 Bet Horse Racing with OTB