Penn National Results - December 20, 2022
< Penn National Results for December 16, 2022
Penn National Results for December 21, 2022 >
Latest Results
---
Penn National Race Results
March 08, 2023
March 03, 2023
March 02, 2023
March 01, 2023
February 24, 2023
February 23, 2023
February 22, 2023
February 17, 2023
February 16, 2023
February 15, 2023
February 10, 2023
February 09, 2023
February 08, 2023
February 03, 2023
February 02, 2023
February 01, 2023
January 27, 2023
January 26, 2023
January 25, 2023
January 20, 2023
January 19, 2023
January 18, 2023
January 13, 2023
January 12, 2023
January 11, 2023
December 30, 2022
December 28, 2022
December 27, 2022
December 21, 2022
Instant access for Penn National Race Results, Entries, Post Positions, Payouts, Jockeys, Scratches, Conditions & Purses - Page 2.
Penn National Information
Penn National Race Course is a thoroughbred horse racing track and casino in Grantville, Pennsylvania, 17 miles (27 km) east of Harrisburg. It is owned and operated by Penn National Gaming. It consists of a 1 mile (1.6 km) dirt course and a 7 - furlong turf course. It is unusual among US thoroughbred tracks in that it has live racing 52 weeks a year. 200 dates are scheduled for 2013.
Penn National Information Thoroughbred Racing
777 Hollywood Blvd, Grantville, PA US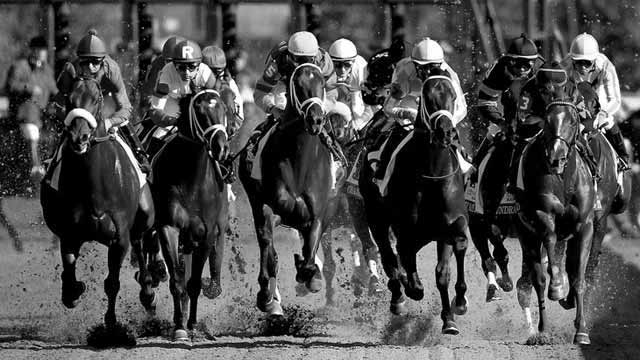 Bet Belmont Stakes with OTB