Pimlico Results - August 06, 2021
< Pimlico Results for August 05, 2021
Pimlico Results for August 07, 2021 >
Latest Results
---
Pimlico Race Results
May 23, 2022
May 22, 2022
May 21, 2022
May 20, 2022
May 19, 2022
May 18, 2022
May 17, 2022
May 16, 2022
May 15, 2022
May 14, 2022
May 13, 2022
May 12, 2022
May 11, 2022
August 22, 2021
August 21, 2021
August 20, 2021
August 19, 2021
August 18, 2021
August 17, 2021
August 16, 2021
August 15, 2021
August 14, 2021
August 13, 2021
August 12, 2021
August 11, 2021
August 10, 2021
August 09, 2021
August 08, 2021
August 07, 2021
Instant access for Pimlico Race Results, Entries, Post Positions, Payouts, Jockeys, Scratches, Conditions & Purses - Page 3.
Pimlico Race Course Information
Pimlico Race Course is a horse racetrack in Baltimore, Maryland, most famous for hosting the Preakness Stakes. Its name is derived from the 1660s when English settlers named the area where the facility currently stands in honor of Olde Ben Pimlico's Tavern in London. The racetrack is nicknamed "Old Hilltop" after a small rise in the infield that became a favorite gathering place for thoroughbred trainers and race enthusiasts.
Pimlico Information Thoroughbred Racing
5201 Park Heights Avenue, Baltimore, MD US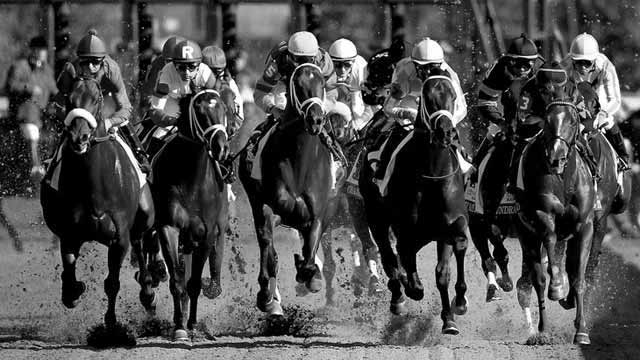 Bet Horse Racing with OTB
Bet Greyhound Racing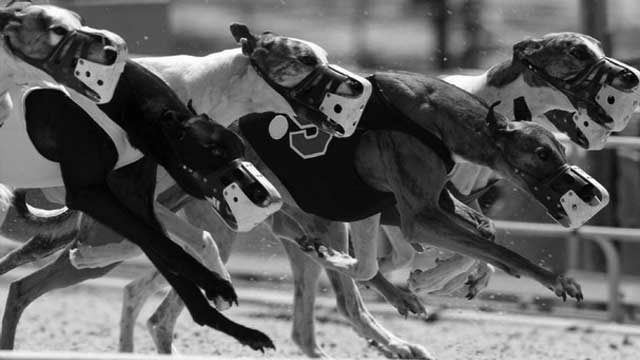 Bet Greyhound Racing online from the top dog tracks in the United States. Watch Free Live Video Streaming of every Greyhound Race when you bet from mobile phone, tablet, laptop or desktop.
Earn Daily Cash Rewards - Win or Lose
Hundreds of weekly Greyhound races
Free Live Video & Race Replays