Saratoga Harness Results - September 23, 2023
< Saratoga Harness Results for September 18, 2023
Saratoga Harness Results for September 24, 2023 >
Latest Results
---
Saratoga Harness Race Results
December 05, 2023
December 04, 2023
December 03, 2023
December 02, 2023
November 28, 2023
November 27, 2023
November 26, 2023
November 25, 2023
November 21, 2023
November 20, 2023
November 19, 2023
November 18, 2023
November 14, 2023
November 13, 2023
November 12, 2023
November 11, 2023
November 07, 2023
November 06, 2023
November 05, 2023
November 04, 2023
October 30, 2023
October 29, 2023
October 28, 2023
October 23, 2023
October 22, 2023
October 21, 2023
October 16, 2023
October 15, 2023
October 14, 2023
October 09, 2023
Instant access for Saratoga Harness Race Results, Entries, Post Positions, Payouts, Jockeys, Scratches, Conditions & Purses for September 23, 2023.
Saratoga Harness Information
Saratoga Casino and Raceway (formerly Saratoga Harness) is a 1/2-mile standardbred race track and racino located in Saratoga Springs, New York. Saratoga Casino and Raceway is not to be confused with the historic Saratoga thoroughbred race course, whose race track and backstretch stables are across the street from Saratoga Harness.
Saratoga Harness Information Harness Racing
Saratoga Springs, NY US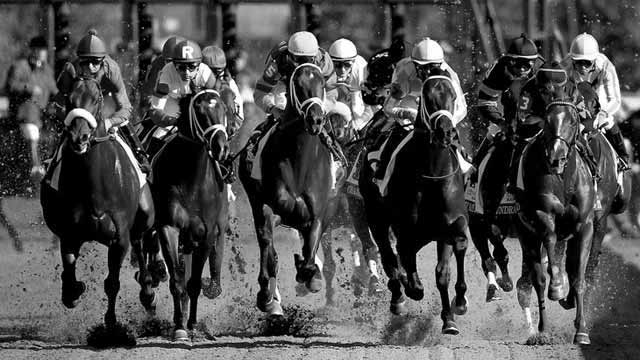 Bet Horse Racing with OTB