Suffolk Downs Results - June 09, 2019
< Suffolk Downs Results for June 08, 2019
Suffolk Downs Results for June 29, 2019 >
Latest Results
---
Suffolk Downs Race Results
June 30, 2019
June 29, 2019
June 08, 2019
May 19, 2019
May 18, 2019
September 16, 2018
September 15, 2018
August 05, 2018
August 04, 2018
July 08, 2018
July 07, 2018
June 10, 2018
June 09, 2018
October 01, 2017
September 30, 2017
September 03, 2017
September 02, 2017
August 06, 2017
August 05, 2017
July 09, 2017
July 08, 2017
September 04, 2016
September 03, 2016
August 07, 2016
August 06, 2016
July 10, 2016
July 09, 2016
October 31, 2015
October 03, 2015
Instant access for Suffolk Downs Race Results, Entries, Post Positions, Payouts, Jockeys, Scratches, Conditions & Purses for June 09, 2019.
Suffolk Downs Information
Suffolk Downs is a thoroughbred race track in East Boston, Massachusetts. The track is a 1-mile (1.6 km) dirt oval with a seven-furlong inner turf track. The Massachusetts Handicap, or "MassCap", is a $500,000, flat thoroughbred horse race for three-year-olds and up held annually at Suffolk Downs but the race has not been held since 2008.
Suffolk Downs Information Thoroughbred Racing
525 William F McClellan Highway, Boston, MA US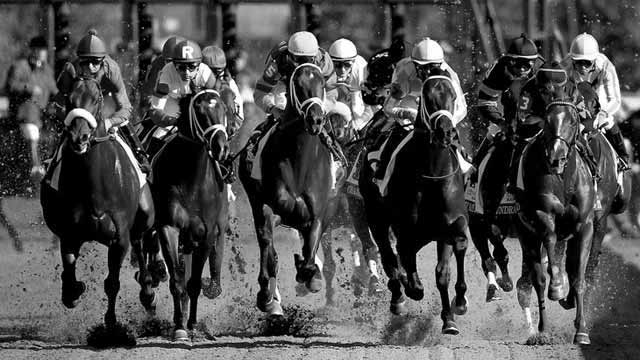 Bet Horse Racing with OTB