Tioga Downs Results - September 09, 2022
< Tioga Downs Results for September 05, 2022
Tioga Downs Results for September 10, 2022 >
---
Tioga Downs Race Results
September 24, 2022
September 23, 2022
September 17, 2022
September 16, 2022
September 10, 2022
September 05, 2022
September 03, 2022
September 02, 2022
August 29, 2022
August 28, 2022
August 27, 2022
August 21, 2022
August 20, 2022
August 19, 2022
August 14, 2022
August 13, 2022
August 12, 2022
August 07, 2022
August 06, 2022
July 31, 2022
July 30, 2022
July 24, 2022
July 23, 2022
July 22, 2022
July 17, 2022
July 16, 2022
July 15, 2022
July 10, 2022
July 09, 2022
Instant access for Tioga Downs Race Results, Entries, Post Positions, Payouts, Jockeys, Scratches, Conditions & Purses for September 09, 2022.
Tioga Downs Information
Tioga Downs is a county-fair-themed standardbred racetrack and racino located on a 138-acre site in Nichols, New York. Tioga Downs features some of the top harness stake races in the country including the Grand Circuit Tompkins Geers, The $300,000 Cane Pace (1st leg of Pacing's Triple Crown) and its lady counterpart The Shady Daisy. After being closed for 30 years, the 5/8 mile harness racetrack reopened as Tioga Downs Casino in 2006.
Tioga Downs Information Harness Racing
Nichols, NY US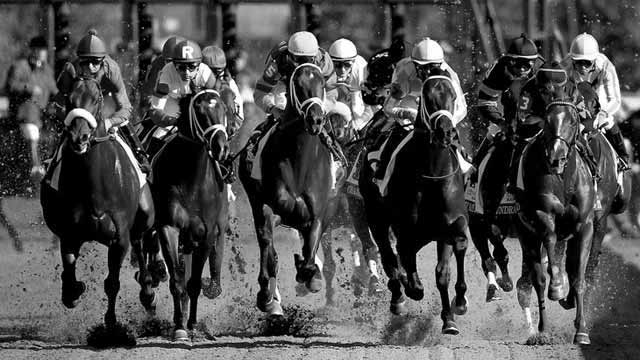 Bet Horse Racing with OTB