Horseshoe Indianapolis (Indiana Grand) Results - September 21, 2022
< Horseshoe Indianapolis Results for September 20, 2022
Horseshoe Indianapolis Results for September 22, 2022 >
Latest Results
---
Horseshoe Indianapolis Race Results
November 17, 2023
November 16, 2023
November 15, 2023
November 14, 2023
November 13, 2023
November 10, 2023
November 09, 2023
November 08, 2023
November 07, 2023
November 02, 2023
November 01, 2023
October 31, 2023
October 30, 2023
October 28, 2023
October 26, 2023
October 25, 2023
October 24, 2023
October 23, 2023
October 19, 2023
October 18, 2023
October 17, 2023
October 16, 2023
October 12, 2023
October 11, 2023
October 10, 2023
October 09, 2023
October 05, 2023
October 04, 2023
October 03, 2023
October 02, 2023
Instant access for Horseshoe Indianapolis Race Results, Entries, Post Positions, Payouts, Jockeys, Scratches, Conditions & Purses for September 21, 2022.
Horseshoe Indianapolis Information
Caesars Entertainment raised the stakes on entertainment and gaming in Central Indiana with the official unveiling of the newly-branded Horseshoe Indianapolis Racing & Casino.
Horseshoe Indianapolis, formerly known as Indiana Grand and Indiana Downs, offers the only live Thoroughbred and Quarter Horse racing in the state of Indiana and you can watch and wager on all the action with OffTrackBetting.com (OTB).
Horseshoe Indianapolis (Indiana Grand) Information Thoroughbred and Quarter Horse Racing
Shelbyville, IN US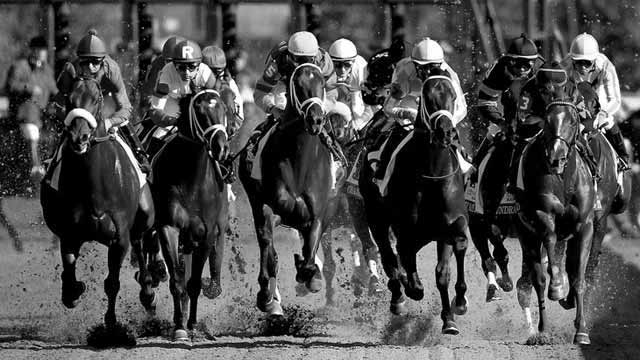 Bet Horse Racing with OTB