2020 Saudi Cup Contenders & Odds

Saudi Cup Press Release |
OTB Writer
Updated:
February 27, 2020
The field for the Saudi Cup, the world's richest race with a $20 million purse, is headlined by 3-year-old champion Maximum Security and will include a collection of standout runners from around the world.
The Saudi Cup will be contested at nine furlongs at the King Abdulaziz Racetrack in Riyadh, Saudi Arabia, with a prize of $10 million awaiting the winner.
The Saudi Cup will serve as a bookend to the two biggest days of thoroughbred racing in Saudi Arabia's history.
The United States will be represented by Maximum Security, among others. Gary and Mary West's three-time Grade 1-winner ­- and recently crowned 3-year-old champion - will make his 2020 debut in the lucrative event following a successful sophomore campaign that included triumphs in the Florida Derby, Haskell Invitational and Cigar Mile.
2020 Saudi Cup Odds & Entries
Race 8 at Saudi Cup on Saturday, February 29 - Post 12:40 PM
Entry
Horse
ML Odds
Jockey
Trainer
1
BENBATL [GB]
7-1
O Murphy


126 Lbs

Saeed bin Suroor
2
CAPEZZANO [USA]
10-1
M Barzalona


126 Lbs

S Bin Ghadayer
3
CHRYSOBERYL [JPN]
10-1
C Soumillon


126 Lbs

H Otonashi
4
GOLD DREAM [JPN]
30-1
C Lemaire


126 Lbs

O Hirata
5
GREAT SCOT [GB]
60-1
A Moreno


126 Lbs

Mishrif
6
GRONKOWSKI [USA]
30-1
L Dettori


126 Lbs

S Bin Ghadayer
7
MAXIMUM SECURITY [USA]
5-2
Luis Saez


126 Lbs

Jason Servis
8
MCKINZIE [USA]
3-1
J Rosario


126 Lbs

Bob Baffert
9
MJJACK [IRE]
60-1
A Aloufi


126 Lbs

S Al Harabi
10
MUCHO GUSTO [USA]
6-1
I Ortiz Jr


126 Lbs

Bob Baffert
11
NORTH AMERICA [GB]
30-1
R Mullen


126 Lbs

S Seemar
12
TACITUS [USA]
15-1
J Lezcano


126 Lbs

William Mott
13
MAGIC WAND [IRE]
30-1
R L Moore


121 Lbs

Aidan O`Brien
14
MIDNIGHT BISOU [USA]
8-1
M Smith


121 Lbs

Steven Asmussen
15
STAUNCH [GB]
Reserve


126 Lbs

Naif Almandeel
Other North American contenders expected to compete in the Saudi Cup include the Bob Baffert-trained pair of McKinzie and Mucho Gusto. A three-time winner of the prestigious Dubai World Cup, Baffert will attempt to strike more gold in the Middle East with his duo of Grade 1 winners.
McKinzie, a Grade 1-winner at ages 2, 3 and 4, will make his first start since a runner-up effort to Vino Rosso in the Breeders' Cup Classic. Meanwhile, Pegasus World Cup victor Mucho Gusto will look to earn back-to-back wins.
Bloom Racing Stable, Madaket Stables, and Allen Racing's champion older filly or mare Midnight Bisou will take on colts for the first time for Steve Asmussen. Last year as a 4-year-old, Midnight Bisou scored three Grade 1 victories, including a thrilling renewal of the Personal Ensign at Saratoga.
Trainer Bill Mott won the inaugural Dubai World Cup with Cigar in 1996, and he'll attempt to win another prestigious event in the Middle East when saddling Tacitus for Prince Khaled bin Abdullah's Juddmonte Farm. The 2019 winner of the Grade 1 Wood Memorial, a well-bred son of Tapit, has not raced since finishing third in last year's Jockey Club Gold Cup at Belmont Park.
Saudi Cup Free Picks
ANGUS MCNAE - The richest race in the history of horse racing will take place in Riyadh, Saudi Arabia, on Saturday. The big race is a nine furlong contest on dirt worth $10 million to the winner. The prize money has lured top class dirt performers from all over the world and that is no surprise given that the substantial prize money goes down to tenth place. The undercard mixes dirt and turf action and has attracted decent fields.
What effect a hard dirt race has on horses being targeted at the Dubai World Cup, which is just a month away, is hard to know but in placing this big race four weeks after the Pegasus and a month away from the Dubai World Cup, horses, albeit only the hardiest, have a chance of earning massive pay checks in the space of two months.
I have four selections for you with a small caveat in that we have no idea how the dirt or turf tracks are going to ride:
Race 8 (12:40 p.m. ET / 9:40 a.m. PT) Saudi Cup: Maximum Security
This horse is a superstar, one who has not received the adulation he should have for a superb dirt career so far. Unfortunately he may always be remembered for being the first horse to be demoted having won the Kentucky Derby. Make no mistake though he was the best horse in that race. By the way he was the best in the Florida Derby, the Haskell Invitational, and the Cigar Mile too.
If you ignore the harsh demotion in Kentucky he has won eight of his nine starts to date. With such a CV he cannot be opposed here, although it will not be easy. Bob Baffert has proven over the years that he can win big prizes with travelling horses and the Pegasus winner Much Gusto is a big player. He has however got something to find with Maximum Security on their Haskell running.
The UAE raiders have a tough ask here, particularly Benbatl who is one from one on dirt, but he got a good trip off a steadier gallop than he will face here and improvement is needed, as will needing a dirt style toughness that we don't yet know he has. American domination for me here with an unfairly unsung hero in Maximum Security to win the big prize.
Race 7 (11:50 a.m. ET / 8:50 a.m. PT) Saudi Sprint: Imperial Hint
I can see American domination once again here. Both Captain Scotty and Imperial Hint are very useful Dirt sprinters in the USA and this is theirs for the taking. Imperial Hint is a top class sprinter who was third when favorite in the Breeders' Cup Sprint and can also boast a third in the Golden Shaheen in Dubai.
It can be argued that he is slightly better than both of those results. He gained a win at Belmont in the Vosburgh two starts ago and his recent run over 1400 meters should have put him spot on for this. His best form is at Belmont, this track is quite deep like Belmont and his chance would be enhanced, but as already stated we are unsure how it will ride. Imperial Hint can make it two big wins for American raiders.
Race 3 (9:10 a.m. ET / 6:10 a.m. PT) Longines Turf Handicap: Cross Counter
At his best Cross Counter is much better than these. This Dubai Gold Cup and Melbourne Cup winner knocked his head against the brick wall that is Stradivarius last season in the UK before finishing a very creditable eighth when trying to win a second Melbourne Cup off top weight. There is a feeling of unfinished business with this horse who is effective from a mile-and-a-half to two miles.
Add to that the fact that he will come here fresh and has clearly been targeted at this rather than having a run at the Dubai International Carnival and you have a horse with a tremendous chance. His trainer Charlie Appleby is in great form, operating at just shy of a 30 percent strike rate at Meydan currently. This is not a very strong staying contest and he stands out here.
Race 1 (8:00 a.m. ET / 5:00 a.m. PT) Mohammed Yousuf Naghi Motors Cup: Deirdre
I have long been a fan of this mare, all the more so after her fast time win in the Nassau stakes at Goodwood last season. There she fired excellent final quarter mile speed to win going away. Once again she flashed her talent in the Irish Champion Stakes where having been poorly positioned and hampered she flashed home and can be rated as at least as good on the day as the winner Magical.
Her latest run in December 2019 in the Hong Kong Vase was perfectly respectable at a time of year that may not have seen her at her best. Now off a lovely pause that will of refreshed her she can win here most deservedly against opponents who have not shown as much as she has. She looks very solid bet here.
Saudi Cup Prep Notes
Thursday, February 27 - US $20,000,000 The Saudi Cup - 1800m
Benbatl (GB) - Godolphin's representative arrived in Saudi Arabia on Wednesday afternoon and went out to the training track for the first time on Thursday with Saeed bin Suroor's assistant Ricardo Corona observing.
After 19 races in which the 125-rated star pupil clashed with and/or defeated some of the top turf horses in the world, he tried the dirt for the first time last out in the Al Maktoum Challenge Round 2 (Group 2) over 1900m at Meydan Racecourse. Quite impressive that day, he cuts back slightly in distance on Saturday, but steps up significantly in class.
"He is doing well," Bin Suroor said from Dubai. "His work on Thursday went very well and I'm happy with him. The race is very tough, with coming from America, Europe and Japan and are all very good horses who are good dirt horses. Benbatl won one time on the dirt in Dubai in his last run in the Maktoum Challenge, which was a nice trial for him to see if he could handle it and he handled it well.
"So far, we are happy with him since and looking forward to a good run from him," he continued. "The (1800m) distance is fine and the surface doesn't matter when it comes to the distance. If you look at the last time he ran, he ran very well going (1900m), just like he has on turf, and we can even go a mile and a quarter with him."
Chrysoberyl (JPN) - Posted his final breeze on the dirt track with jockey Christophe Soumillon in the irons.
"He was very relaxed and moved beautifully this morning," said jockey Christophe Soumillon.
"My impression about the dirt here is similar to that of American dirt tracks, which has lots of cushion but from my feeling of riding him today, I think he will handle it well.
"I understand that American speed horses are on the inside of us, so I will decide my tactics once I start off the gate. Unlike the 2000m in the Dubai World Cup, we will have a long distance until the first turn. The tactics should depend on how he starts."
Gold Dream (JPN) - Galloped over the dirt track on Thursday morning. "He is keeping his form well and is very fit," said trainer Osamu Hirata. Everything has gone as planned. He has been eating well. I'm very happy with him."
McKinzie (USA) and Mucho Gusto (USA) - The Bob Baffert-trained duo had another schooling session at the starting gate on Thursday morning to better acclimatise themselves with the different techniques employed by the starting team than in the United States.
"They both stood well yesterday," said Jimmy Barnes, the longtime assistant to Baffert, who has been with the two horses since they arrived in Saudia Arabia more than a week ago. "We wanted to bring them up again today to get them used to not having a handler in the stall with them unlike in the US. After they stand they'll gallop an easy mile and a quarter (2000m)."
The Baffert pair ended up with side-by-side stalls in the starting gate at Wednesday evening's barrier draw with 4-year-old Pegasus World Cup winner Mucho Gusto getting stall eight and 5-year-old Breeders' Cup Classic runner-up McKinzie in post nine.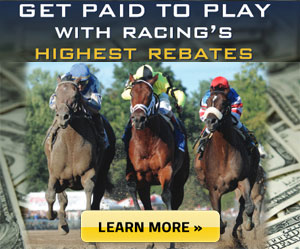 "I'm pretty blessed to have two nice horses and it's pretty exciting," Baffert said. "It's one of the toughest group of horses. In dirt racing, the start of the race is really important. We've noticed here that the starting gate is from France so it's very narrow and there's no room for a guy to handle him in the gate where American horses are used to being handled."
Maximum Security (USA) - (pictured) Came out on the dirt track and galloped for 1600m.
"He didn't seem to be blowing much when he came off the track after going a mile in 1.59.73," trainer Jason Servis said.
"Regarding the draw, it was great and we will decide how to handle the race in the paddock."
Midnight Bisou (USA) - Stood in the starting gate at 7am on Thursday morning and did so without a hitch, after which she had an easy gallop around the dirt track.
"She's all class," said Jeff Bloom, who co-owns the 5-year-old mare in partnership with Allen Racing and Madaket Stables.
Bloom was frank when assessing the strength of the competition they will face on Saturday night: "We knew coming in that we were going to have to match up against a couple of Bob's good horses," Bloom said. "The important thing is the filly adapts to pretty much anything you throw at her. Travelling over here really took nothing out of her and she's trained exceptionally well since she got here.
"The two biggest advantages for our filly is the track configuration - the one-turn mile and an eighth (1800m) really was intriguing to us and there's very little kick back on (the dirt track) and that should be of value to our filly (speaking of her running style)."
The attraction of The Saudi Cup was intriguing enough to persuade the partnership to keep her in training after last year's Breeders' Cup, when the plan was initially to see her at auction immediately after.
"We've always felt she'd be up to the challenge of facing the boys and when we decided to keep her in training it was a no brainer," Bloom said. "There's a $20,000,000 ticket out there and let's go ahead and take that chance."
North America (GB) - A fan favourite in his home base of Dubai, 8-year-old stretched his legs on the dirt on Thursday morning after arriving from home late on Wednesday morning.
North America exits a somewhat disappointing result when third in a three-horse photo-finish last out while defending his title in the Group 2 Al Maktoum Challenge Round 1 on Jan. 9. After the race, it was found that he had injured a hoof.
"If he hadn't had his issue where he stepped on something sharp and bled, there's no way he would have lost the race," Seemar said. "I guarantee that, but unfortunately, he was bleeding afterward. In the end, it was superficial enough that it could be fixed and he came out of that good and returned to training.
"My biggest attraction for this race is the distance," Seemar continued. "This is his best trip. He has won at a mile, 1900m and 2000m and has a lot of speed, so 1800m around one turn is perfect for him. I have not had any luck with him on (Dubai World Cup day), so maybe a change of scenery could be what does it for him."
Magic Wand (IRE) - Ahead of her sixth consecutive start outside of Ireland, she stepped out on to the dirt track for the first time on Thursday morning and cantered 1400m.
"Magic Wand seems to be in good form and she cantered on the track for the first time this morning," trainer Aidan O'Brien said from Ireland. "Pat Keating, our travelling head man, and Yvonne (Zurcher) who rode Magic Wand, were very happy with her. She seems to love travelling and everything seems good."
Tacitus (USA) - Had an easy gallop shortly after 7.am on Thursday morning according to Riley Mott, son of and assistant to trainer Bill. The elder Mott was on hand to supervise, having arrived in Saudi Arabia late Wednesday evening. Tacitus is expected to gallop again on Friday.
Capezzano (USA) and Gronkowski (USA) - Salem bin Ghadayer's Saudi Cup duo arrived late on Wednesday and had their first experience of their new surroundings when visiting the dirt track just after 8am on Thursday morning.
"Both of the horses arrived in very excellent condition," Bin Ghadayer said. "Capezzano and Gronkowski are both very talented horses and Gronkowski had a very good draw. Unfortunately, Capezzano is far out, but we must work with it now and prepare the horse for the race. It's not a big deal. He has natural speed and can choose his position."
Both Gronkowski and Capezzano competed in last year's Dubai World Cup. While Gronkowski surprised many when losing by a scant nose to defending champ Thunder Snow, Capezzano was a disappointing performer, never getting to his accustomed spot on the pace and suffering from a rank run. This year, he exits a one-sided victory in the Firebreak at Meydan over 1600m in his first run since and returns on 16 days rest.
Wednesday, February 26 - US $20,000,000 The Saudi Cup - 1800m
Benbatl (GB) - Godolphin's tri-continental Group 1 winner Benbatl was scheduled to arrive into Saudi Arabia from his Dubai base on Wednesday afternoon with the remainder of the Godolphin contingent.
The Saeed bin Suroor-trained son of Dubawi is rated 125, the highest of any horse competing on the Saudi Cup card. A win for the 10-time Group 1 performer would be another highlight in the storied career of his conditioner, who has won Group 1 races in Great Britain, Australia, Canada, Germany, France, Hong Kong, Ireland, Italy, Japan, Singapore, USA and UAE.
"It would mean a lot for us to win," Bin Suroor said. "It is the first ever Saudi Cup and the first big international race in Saudi. It is a very important race and would be important for us to see him run well and win. He has been a very good Group 1 horse for us and very versatile. I'm very happy with him and I think he will give a good run."
Benbatl exits a victory in the Group 2 Al Maktoum Challenge Round 2 at Meydan Racecourse. A winner of half his 20 starts, he has earned more than $5.7 million, while winning top-level affairs in UAE, Australia and Germany. Additionally, he owns a Royal Ascot victory when landing the Group 3 Hampton Court in 2017.
Chrysoberyl (JPN) - Cantered steadily for half a lap on the dirt track this morning (pictured).
"He lost about 20kg during his journey to Saudi Arabia, which was an initial concern, but he was very relaxed today. He has been eating very well for the couple of days, so his condition is getting better. Christophe Soumillon will breeze him tomorrow," trainer Hidetaka Otonashi said.
Gold Dream (JPN) - Had some light exercise in the quarantine stable area.
"He is getting familiarised with the new surroundings. I think all has gone well so far as he has never experienced running over the surface," trainer Osamu Hirata said.
"He is in good shape and has been the same as how he is at home. My impression with the dirt course is that it has a lot of grip but less kick-back, which is completely different from Japanese dirt tracks. I understand the horses in the race will be very very competitive, maybe the best in the world, so I am looking forward to competing with them as one of the top Japanese dirt horses. It has been an honour to be invited to run in such a big event."
McKinzie (USA) and Mucho Gusto (USA) - Trainer Bob Baffert made his first appearance at the track on Wednesday morning and the affable conditioner was pleased with what he's seen so far.
"They shipped well," Baffert said. "They've done well. No negatives at all they look healthy and happy. McKinzie looked pretty sharp (this morning). We stood him the gate. The track's (surface) is pretty nice. They're both getting over it pretty well."
Unraced since a runner-up finish in the Grade 1 Breeders' Cup Classic, Baffert seemed unfazed:
"He worked great before he left (February 17, 1200m at Santa Anita in 1:11 4/5). We just let him open up through the lane (on Tuesday) - Mucho Gusto did the same thing. Just to get their blood flowing.
"Mucho Gusto has really changed a lot. These last three months I've seen a big change in him. He's filled out. He's just changed for the better. You could tell from that last work right before the Pegasus Cup Invitational (at Gulfstream Park on January 25) a light went on in him. The way he ran. He's always shown up. He's always run hard. He'll be right there.
"Until you put them in the gate you never really know. You're watching and all of a sudden, they turn it on. They've adjusted a little bit. You have to come with really good horses. If you get away well and have some luck you still have to show up."
Maximum Security (USA) - Had an easy gallop around the quarantine training track. He will be out on the dirt track on Thursday morning.
"I thought Max shipped really well. I weighed him before he left and when he got here and he lost 27lbs. We weighed him yesterday and he had gained back 11lbs. So we are feeling OK," said trainer Jason Servis.
Midnight Bisou (USA) - Was accompanied by Rowdy Yates (USA), who runs in the Samba Saudi Derby.
"Midnight Bisou and Rowdy Yates both galloped a mile (1600m) on the dirt," said Scott Blasi, assistant to trainer Steve Asmussen.
"They will both stand in the starting gate (Thursday)," Blasi added. "Midnight Bisou will go at 7am and Rowdy Yates at 9am."
Midnight Bisou, a 5-year-old daughter of Midnight Lute, will be facing male rivals for the first time in the race, following a second-place run in the Grade 1 Breeders' Cup Distaff at Santa Anita Park in November.
North America (GB) - Ramzan Kadyrov's 8-year-old Group 1 winner North America (GB) has arrived in Saudi Arabia following a short flight from neighbouring Dubai and the Zabeel Racing Stables base of trainer Satish Seemar.
"He and my other horses arrived around 11.45, I believe, and all went well with the flight," Seemar said. "I'll arrive later this week."
The 8-year-old son of Dubawi, who is expected to stretch his legs over the King Abdulaziz Racecourse dirt after clearing quarantine on Thursday, is running outside of the UAE for the first time since August 2015. Seemar confirmed that Richard Mullen, Zabeel's stable jockey, will ride North America.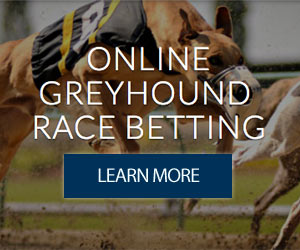 "He's been a great horse for us at Zabeel and he's won all three legs of the (Al) Maktoum Challenge at Meydan, so we are taking our best horse to Saudi Arabia," Seemar said. "It's very special for us.
"We are sending our best middle-distance horse, our best sprinter with Gladiator King (USA) and a very promising 3-year-old that we really like in Lake Causeway (USA). I can't do much else to compliment these races."
Magic Wand (IRE) - The well-travelled filly arrived in Saudi Arabia on Tuesday morning and spent her morning on the training track on Wednesday.
Tacitus (USA) - Had an easy morning on Wednesday a day after getting in his final drill in advance on Saturday's main event.
"We usually jog him or canter him a day after a work. They have a four-furlong (800m) track in the quarantine centre so he just went out there and loped (1600m) today," said Riley Mott, son of and assistant to United States Hall of Fame trainer Bill Mott.
"We blew him out (600m on Tuesday.) He went in a pretty snappy time of 35 seconds with a gallop out of 48 3/5 (for 800m)," continued the 28-year-old Mott. "He looked like he was just galloping through the stretch. It didn't seem he was going that fast but good horses will do that. He's generally not that aggressive of a work horse and he was by himself. Given those factors it was very impressive."
Like all of the United States horses, the 4-year-old son of Tapit has had more than a week to acclimate to his surroundings.
"He settled in immediately. He's very professional in that regard," Mott added. "His appetite has been good, his temperature has been good. Legs are clean. He's moving sound. He seems to get over the (dirt) track very well. When the horse gets over it, he doesn't seem to be `spinning his wheels' or struggling. It seems like a good surface as far as I can tell."
Capezzano (USA) - Sultan Ali's swift UAE-based star arrived in Riyadh, Saudi Arabia, on Wednesday morning from Dubai at just before 11.00am local time. The 6-year-old Salem bin Ghadayer-trained son of Bernardini was the beaten market favourite in last year's Dubai World Cup and enters off a one-sided victory in the $200,000 Firebreak Stakes on February 13 over 1600m.
Gronkowski (USA) - Phoenix Thoroughbreds and Khalid bin Mishrif's runner arrived in with the remainder of trainer Salem bin Ghadayer's impressive quintet of contenders at the meeting on Wednesday morning at just before 11.00 am local time. The 2019 Dubai World Cup and 2018 Belmont Stakes runner-up is looking for his first victory since March 2018, but exits a pair of progressive runs in Dubai over the last two months when third in both The Entisar (Listed) and Al Maktoum Challenge Round 2 (Group 2).