2021 Saudi Cup Contenders & Odds

Saudi Cup Press Release
Updated:
February 19, 2021
Organised by the Jockey Club of Saudi Arabia and run at the King Abdulaziz Racecourse in Riyadh, Saudi Arabia, the Saudi Cup is a two-day festival of international racing headlined by the USD$20m Saudi Cup - the world's most valuable race.
Established in 2020 with the second renewal set to be run on Saturday February 20, 2021, the Saudi Cup day card carries a total prize purse of $30.5m and features dirt and turf races for the highest calibre racehorses in the world.
2021 SAUDI CUP FIELD NOTES - FEB 19
Bangkok (IRE) - Andrew Balding sent Bangkok to Saudi Arabia fully tuned-up, having won a prep-race at Lingfield two weeks ago.
"He's had a winter campaign, so he's gone there plenty fit enough and it all seems to be going well," Balding said. "First time on the surface is a big question mark but we did always have the race in our minds and when we got the invitation. I think a strongly-run race will suit.
"It's a big ask, certainly, but the rewards are so great. It's really exciting for everyone to have a runner in a race like this."
Charlatan (USA) - The Bob Baffert-trained American contender completed his preparations on Friday morning by standing in the starting gate under his regular morning partner Umberto Gomez. Once backed out, the pair completed a circuit of the dirt track.
"Perfect," said Baffert's longtime assistant Jimmy Barnes when asked to assess the son of Speightstown's foray into the starting gate.
Summing up Charlatan's time in Saudi Arabia Barnes said: "We've been here the longest of anybody. The weather has been very pleasant this year. It's been very easy."
The fact that Charlatan his been lightly raced with only four starts under his belt doesn't seem to be a concern heading into the Saudi Cup.
"He had a few setbacks earlier in the year last year but he's strong and healthy right now," Barnes said.
He returned to the races in December with an impressive win in the Grade 1 Malibu at Santa Anita Park teeing him up for the trip overseas.
"We were so excited. We knew he had it in in but for him to show up that day like he did off the layoff was outstanding."
Never beaten through the finish in four trips to the post, Charlatan is one of the top international contenders for the race. His speed from the gate and nine-post draw should set him up nicely for an expected early battle with fellow US-based runner Knicks Go, who drew post position five in the 14-horse lineup.
"His main attribute is speed and his speed carries on," Barnes added. "I would say he will be forwardly placed (in the race).
"Knicks Go - I'm glad he drew to the inside of us. We should have a good opportunity to see where he's going to sit in the race and I would imagine we will be very close together. He's a very smart horse. We'll put him in the gate and he will carry Mike (jockey Smith) on from there."
2021 Saudi Cup Field & Odds
King Abdulaziz on Saturday, February 20 - Post 12:40 PM
| Entry | Horse | ML Odds | Jockey | Trainer |
| --- | --- | --- | --- | --- |
| 1 | Chuwa Wizard | 15-1 | Keita Tosaki | Ryuji Okubo |
| 2 | Bangkok | 30-1 | Ryan Moore | Andrew Balding |
| 3 | Great Scot | 50-1 | Adel Alfouraidi | Abdullah Mushrif |
| 4 | Max Player | 20-1 | Umberto Rispoli | Steve Asmussen |
| 5 | Knicks Go | 5-2 | Joel Rosario | Brad Cox |
| 6 | Global Giant | 30-1 | Frankie Dettori | John Gosden |
| 7 | Tacitus | 15-1 | John Velazquez | Bill Mott |
| 8 | Sleepy Eyes Todd | 20-1 | A. Moreno | Miguel Silva |
| 9 | Charlatan | 7-5 | Mike Smith | Bob Baffert |
| 10 | Military Law | 12-1 | Antonio Fresu | Musabbeh Al Mherir |
| 11 | Simsir | 30-1 | Adrie de Vries | Fawzi Nass |
| 12 | Mishriff | 6-1 | David Egan | John Gosden |
| 13 | Derevo | 30-1 | Christian Demuro | A.M. Al Kahtani |
| 14 | Extra Elusive | 30-1 | Hollie Doyle | Roger Charlton |
Chuwa Wizard (JPN) - The very consistent dirt performer in Japan and last year's Grade 1 Champions Cup winner had an easy canter on the dirt track before he practiced in the starting gate.
"He shipped to Dubai last year but had to fly back to Japan due to the cancelation of the race meetings. I think the travel experiences helped him a lot this time," trainer Ryuji Okubo said.
"Last year he lost 10kg during the trip to Dubai, but this year he only lost 4kg when he flew into Saudi Arabia. He is enjoying it here, he is feeling really good. He is a very straightforward horse.
"He will start from barrier one, so we can make ground all the way through the race. I understand the American horses are very fast, but I expect Chuwa Wizard can track them and overtake them with his strong closing speed."
Extra Elusive (GB) - The 6-year-old gelding did some light exercise on the training track on Friday morning.
"The preparation has gone really well," said trainer Roger Charlton from the UK. "Extra Elusive is a fairly highly-strung horse and had not travelled before, and therefore I was concerned before his departure that he would be not fully relaxed once there.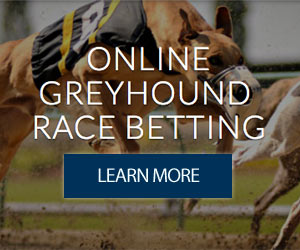 "But that's been completely wrong; he's been very good, eating well and drinking well, resting. Out at exercise he's been relaxed and moving well, and I couldn't be more pleased with the way things have gone.
"This morning he just had a light exercise on the training track, jogging and cantering round, came back and everyone seems very happy with him. Fingers crossed at the moment, the horse has done everything that we hoped he might do for us."
Knicks Go (USA) - Trainer Brad Cox is amid a banner period in his career. Fresh off winning the Eclipse Award as champion American trainer of 2020, he has three serious contenders for the Kentucky Derby (topped by champion Essential Quality), fan favourite and multi-seasonal champion Monomoy Girl about to start her 2021 campaign and Breeders' Cup-winning Aunt Pearl preparing for a possible Royal Ascot invasion.
Meanwhile, another Breeders' Cup champ Knicks Go, who galloped a spirited mile on Friday morning under assistant trainer Dustin Dugas, is ready for Saturday on the heels of a resounding success in the Pegasus World Cup.
"It's been a great run and I have a great group of talented assistants who work extremely hard and allow me to have multiple strings and put us in position to acquire horses like Knicks Go, Mandaloun, Monomoy Girl and Essential Quality. It's what you work for, to have these great horses." Cox said. "It's very rewarding when you put a plan together and it works out and it's been a great run. I owe so much of it to our help and the owners for giving us serious horseflesh."
Cox was especially proud of assistant Dugas, a 28-year-old Louisiana native and ex-jockey who has proven a vital part of the empire over the past few years.
"Dustin is definitely a huge part of the operation, especially our New York string and now our Palm Meadows (Florida) string," Cox explained. "He is a fantastic horseman, a great rider - there's nothing he can't ride - and obviously he's incredibly organized and does a great job. He's exactly what you look for in an assistant and he's extremely gifted."
Dugas has been aboard the likes of many of the headlining equines, with his talent of calming horses down in their exercise put to the test with the notoriously keen Knicks Go.
"He loves to train and is so difficult to handle sometimes," Dugas said. "But he has a lot of talent, obviously, and is sitting on a big race. He's very, very fast and is extremely tough."
Max Player (USA) - The Steve Asmussen trainee kept his work confined to the quarantine area again on Friday after schooling in the gate on Thursday.
Military Law (GB) - Owner Nasir Askar and trainer Musabbeh Al Mheiri were on hand to watch Military Law negotiate a blowout breeze down the lane under Antonio Fresu on Friday morning. Fresu quickly jumped off Military Law and did the same for stc 1351 Turf Sprint contender Royal Dornoch, whom Al Mheiri trains for Abdulwahhab Misbah Rajab Altireeki.
Fresu said: "We worked almost three furlongs, both of them, and they both started slow and both went in about 37 seconds for the (600m).
"Military Law felt great. When I pulled up, he kind of stood up and looked around and pricked his ears and wasn't blowing at all. He's ready and he's a little bit fitter than last time (before winning in Dubai), but feels just as prepared.
"Nothing has changed much with him because in the morning's he's laid back, but with him, he will pull when he goes too slow. In a good canter or breeze, he goes about 70 per cent and takes care of himself. He was looking around a lot today in the beginning, but the good thing is he cooled out quickly and when we pulled up, he started pulling and didn't want to finish and go home."
He added: "Royal Dornoch was very good today-much better than yesterday. He was calm and didn't get as sweaty; more focused on the (blowout). I think he knows he's about to race, because he was much better today and very strong in the lane."
Mishriff (IRE) - Prince A A Faisal's retained jockey David Egan has been aboard Mishriff for the last three mornings at track work.
He said: "Similar to last year, Mishriff has been thriving since he arrived here in Riyadh. He seems to really enjoy the style of training and the surface here in Saudi Arabia. He looks amazing, feels fresh and has been moving fluently up to the race."
Ted Voute, racing manager to Mishriff's owner/breeder Prince A A Faisal, added: "Mishriff looks stronger again since I saw him in Newmarket at the end of last year and he has travelled extremely well. He has thrived over the winter. He looks well and ready for the race.
"David rode him yesterday and said he changed legs easily going into the turns and was a natural from that point of view. We're looking forward to the race. The dirt track has embedded since last year and is probably a little faster than last year, although the jockeys were saying it rode a bit deeper yesterday than the day before, so it will be interesting to see how it is prepared for Saudi Cup day."
Simsir (IRE) - Will attempt to give trainer and co-owner Fawzi Nass a second memorable Saudi Cup evening when he stars on Saturday in the main event. Last year, the identical connections of Nass, Victorious (owner) and jockey Adrie de Vries teamed up to upset the Neom Turf Cup with Port Lions.
"He feels good right now," Nass said. "Obviously after winning the Bahrain International, which was a hard race, he had a bit of freshening up into the Crown Prince Cup three weeks ago. Although he missed the break that day, he ran on well to finish fourth. I think it was the ideal scenario for a prep run for here."
De Vries added: "The horse is training well on the dirt and his gallops on the surface in Bahrain have been very good. Fawzi is pretty confident that he takes to it.
"I think they will they will go hard in the race and he doesn't have to be up close or have the lead. He just needs to get in his own stride. He's drawn a little wide, but that might be good as far as kickback goes."
Sleepy Eyes Todd (USA) - The very aptly named Sleepy Eyes Todd, instantly recognizable by the yellow bandages that he sports in the morning and the far away look after which he has been named, came onto the dirt track at the usual time on Friday morning. His rider
José Sandoval, who is trainer Miguel Angel Silva's assistant, was on board and he said: "I just jogged him one lap. He is well, ready for the big day."
Tacitus (USA) - After his typical morning routine of watching the proceedings and having a gallop, the Bill Mott-trained son of Tapit stood in the starting gate Friday morning under assistant trainer Neil Poznansky, who has piloted the 5-year-old grey horse throughout his stay. Poznansky gave a thumbs up after the pair was backed out of the gate.
Fifth in the inaugural edition of the Saudi Cup, Mott is hopeful that having a year more growth and maturity under his belt will help ensure a better placing than in 2020.
"He's a year older and he's stronger," Mott said from the United States on Thursday evening. "We think he's more ready for the challenge. We know it's a good field, a competitive field but we think he belongs and we're optimistic about his chances."
FEB 17 - The post positions have been drawn for Saturday's second running of the $20 million Saudi Cup in Riyadh, Saudi Arabia. To be contested over a one-turn 1 1/8 mile course on the dirt track, the Saudi Cup drew a field of 14 including a featured American-trained match-up between Grade 1 winners Knicks Go and Charlatan.
Knicks Go, winner of the Breeders' Cup Dirt Mile and Pegasus World Cup in his last two outings, drew post five for trainer Brad Cox. The Korea Racing Authority-owned colt will be ridden by Joel Rosario.
"We like it, it's right in the middle," said Dustin Dugas, assistant trainer. "He's a speed horse, it's a long way till they get to the turn, Joel (Rosario, jockey) will have a lot of ground to work at before he gets to the turn."
Charlatan, last-out winner of the G1 Malibu over seven furlongs, draw further to the outside in post nine for trainer Bob Baffert. He will be piloted by jockey Mike Smith.
"I spoke to Bob (Baffert, trainer) earlier and he said anything, six, seven, eight or nine would be perfect," said assistant Jimmy Barnes. "The one turn mile and an eighth would just be perfect."
Three other American interests in the race include: Max Player (Post 4, Steve Asmussen), Tacitus (Post 7, Bill Mott), and Sleepy Eyes Todd (Post 8, Miguel Angel Silva).
Other Entrants' Connections Comments:
Bangkok (IRE) - (Drawn 2) - Anna Lisa Balding, assistant trainer: "It will be difficult but we'll do as well as we can."
Chuwa Wizard (JPN) - (1) - Keita Tosaki, jockey: "He is a versatile horse and can run from any position. So the inside draw may help us."
Derevo (GB) - (13) - See Great Scot
Extra Elusive (GB) - (14) - Roger Charlton, trainer: "I'm happy with the draw for Extra Elusive in stall 14. He hasn't run on the dirt before, and he's probably a horse who doesn't like to be crowded that much, so I think that gives him and Hollie (Doyle, jockey) a good shot down the outside. I'd certainly prefer stall 14 to stalls one or two or three, so so far we're happy and we're going to give it our best shot on Saturday."
Global Giant (GB) - (6) - Isa Salman Al Khalifa of owner Al Adiyat Racing: "It definitely would be amazing. He has been improving with every start but he would have to run the race of his life to be competitive. It is an honor to be involved. The two winners for Bahrain at last year's Saudi Cup was the highlight of my racing life so far."
Great Scot (GB) - (3) - Abdullah Mushrif, trainer: "Very happy. More happy with Great Scot from 13. It will be hard for Derevo but inshallah we will win, it's my dream."
Max Player (USA) - (4) - Steve Asmussen, trainer: "Would have preferred the outside."
Military Law (GB) - (10) - Musabbeh Al Mheiri, trainer: "Not too bad. In three, four or five would be good, but 10 is not bad. He can't go too fast anyway (early). When you have luck, God gives it to you."
Mishriff (IRE) - (12) - Thady Gosden, assistant trainer: "We were hoping for a fairly wide draw. The American horses have far more gate speed than ours, so we're very happy with that."
Simsir (IRE) - (11) - Fawzi Nass, trainer: "It's post 11. It's OK. I'll let Adrie (de Vries, jockey) deal with it."
Sleepy Eyes Todd (USA) - (8) - Miguel Angel Silva, trainer: "I wanted to be more outside, but it's great. It's not perfect but it's great. We are next to Charlatan, so that is good. We are very excited. We didn't want to be inside so this is good, we are more to the outside."
Tacitus (USA) - (7) - Neil Poznansky, assistant trainer: "He has Johnny V (Velazquez) on him and the whole backside to work a trip on him."
2021 Saudi Cup Pre-Draw Notes
Bangkok (IRE) - Kept busy during the last few weeks, Andrew Balding's British challenger was in winning action only a few days ago when landing the Winter Derby Trial over 2000m (1 1/4 miles) at Lingfield.
The 5-year-old was restricted to the training track for his exercise.
"He just went for a canter," Balding's wife and assistant Anna Lisa said. "He came here fit and seems very well. He might do something a bit quicker on Thursday but it's all systems go."
Charlatan (USA) - Bob Baffert's Charlatan, one of the leading international contenders, had a planned walking day on Tuesday after breezing on Monday.
"He's doing very good," said Jim Barnes, Baffert's long-time assistant who is overseeing the preparations for the 4-year-old Speightstown colt. "Tomorrow (Wednesday) we will jog on the training track. Thursday (it's) back to the main track."
Never beaten in four career starts, Charlatan comes here off an easy win in the Grade 1 Malibu at Santa Anita Park in California on Dec. 26. Since the Malibu, Charlatan has posted a series of impressive drills at his California home base.
Chuwa Wizard (JPN) - The 6-year-old horse, a winner of the Grade 1 Champions Cup which is a qualifying race for Saturday, had an easy piece of cantering for two laps to get the feeling of the dirt track.
"I am happy to see him this morning. He seems to have settled into the new surroundings here," trainer Ryuji Okubo said. "He travelled to Dubai last year and that helped him a lot for a long trip to Saudi Arabia."
Extra Elusive (GB) - The dual Group 3 winner exercised quietly on the training track.
"He was out on the track for the first time this morning, and we're happy with him. He's done a couple of rounds of the training track today and he seemed to handle it well and cope with everything," said Andre Alencar, travelling head lad to Extra Elusive's trainer Roger Charlton.
"We talked to the company who travelled him here and he travelled well; since he's been here he's been eating and drinking well. All good so far! Tomorrow we will go to the main track and have a spin around, and probably on Thursday we will have a little breeze with him."
Knicks Go (USA) - Pegasus World Cup winner Knicks Go has been reported in great form ahead of his attempt to add the $20million Saudi Cup to his big-race haul.
The five-year-old guaranteed his place in the world's most valuable race when landing the Pegasus at Gulfstream Park in America last month. He had previously won the Breeders' Cup Dirt Mile in November.
Brad Cox-trained triple Grade 1 winner continued to tout himself in Tuesday morning, exiting Monday's 800m (half-mile) breeze (in 48 seconds) in top order.
"He came out of his breeze very well today and just walked the shed row," said Dustin Dugas, assistant trainer and exercise rider. "He jogged up the road really well this morning and is acting like he should. The breeze seems to have woken him up since being here and his coat looks great."
Owned by Korea Racing Authority, the 5-year-old grey six-time winner enters off four consecutive victories, including two course record-setting performances at Keeneland and a pair of Grade 1 victories in the Breeders' Cup Dirt Mile and Gulfstream Park's Pegasus World Cup.
Cox added: "We've had him a while now and he's really always trained with a lot of energy and has been aggressive. I don't know if I'm looking to see him progress as much as I am just looking for more of the same -he's been that good."
Max Player (USA) - The 4-year-old son of Honor Code walked in the quarantine area on Tuesday morning as the Steve Asmussen charge continued his preparation for Saturday's race.
"Shipping and training went smoothly," Asmussen said via text from the United States. "(Max Player) is doing well. Anxiously awaiting the post position draw."
Military Law (GB) - Nasir Askar's gelding had an easy day of it on Tuesday at Meydan Racecourse in Dubai, navigating a lap around the dirt course with big-race jockey Antonio Fresu aboard.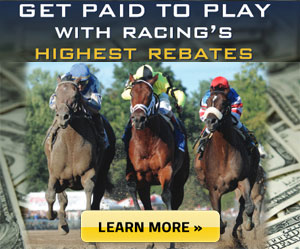 "He just did an easy canter today," said Maria Ritchie, assistant trainer to Musabbeh Al Mheiri. "He did a gallop (breeze) on Saturday and he's had a couple easy days to freshen up. Musabbeh is coming tonight to meet the horse."
The son of Dubawi is shipping in on Tuesday evening with a set of UAE-based runners expected on the ground before midnight. Fresh off a victory in the Group 2 Al Maktoum Challenge Round 1 over 1600m, the bay 6-year-old was second in both the Group 1 Al Maktoum Challenge R3 behind Matterhorn and Group 2 Al Maktoum Challenge Round 2 behind Benbatl.
Ritchie continued: "He'll probably hand walk Wednesday, as I don't think he'll be able to go to the track yet. He's done very well since his last run. We'll probably canter on Thursday. Antonio will come in to ride him."
Mishriff (IRE) and Global Giant (GB), both trained by Britain's champion trainer John Gosden, had their first outing on the track on Tuesday morning ahead. The pair completed a steady canter on the dirt.
Thady Gosden, who is assistant trainer to his father, said: "They travelled over really well and had a lead-out day and a trot yesterday. They arrived in the early hours of Sunday morning so have had some time to acclimatise. There's a bit of a change in the weather from Newmarket to here but I'm sure they are happy to be here in the warmth."
The 4-year-old Mishriff, who was bred by his owner Prince A A Faisal, is no stranger to the track having run second in last year's Saudi Derby. On his return to Britain he won the Listed Newmarket Stakes before going on to Classic glory in the Prix du Jockey Club at Chantilly.
Thady Gosden continued: "It was bottomless ground on Champions Day for Mishriff's final run of last year but he had a little break and has been training well since he started back. He's in good form.
"He knows his way around here a bit and he handles the dirt well. It's a brilliant track here - obviously Mishriff is a turf horse but he handles it well. It's wonderful for Prince Faisal to have a runner in The Saudi Cup. He puts a huge amount into the sport and takes a lot of time over his horses and cares about them deeply.
"He's very passionate and it's brilliant for him to have a horse who is a Classic winner and is now coming back to his home country to hopefully run well in the big race."
He added of 6-year-old Global Giant, a dual Listed winner who was last seen in public finishing second to fellow Saudi Cup contender Simsir in the Bahrain Trophy: "He went over to Bahrain and ran very well there. The race didn't quite go to plan as he broke a little but slowly and was finishing well late on but wasn't quite able to peg back the leader. He's in good form too. He had a little break over the winter but seems very well in himself."
Simsir (IRE) - Simsir's trainer Fawzi Nass, who is based in Bahrain, but also has satellite yard in Dubai, said: "Simsir arrived last night. This morning we took him out for a trot on the small track next to the quarantine. He is in good form. I think he travelled well, he ate up his food last night, so all is good."
Sleepy Eyes Todd (USA) - Miguel Angel Silva, the trainer of American raider Sleepy Eyes Todd, said on Tuesday morning: "Yesterday the horse galloped one lap and then did a two minute mile on the dirt track.
"He nearly did three miles (4800m) yesterday on the track. He was on his own and it was José, my assistant, who rode him. Today he took the day off. He is in good form, he ate all of his dinner and everything is OK right now."
Tacitus (USA) - The 5-year-old Tapit horse completed serious training with a sprightly 600m (three furlongs) work on the dirt track on Tuesday morning under Neil Poznansky, assistant trainer for Bill Mott - who is remaining in the United States after having travelled here for the inaugural running last year.
"I thought today's breeze was quite exceptional," said Poznansky, a former jockey who won both the North American Eclipse Award and the Canadian Sovereign Award as Champion Apprentice jockey in 1996. "He continues to mature all the time and he is mentally more focused. He's really coming into himself."
The grey horse finished fifth in last year's race. Once returned stateside, he won the Grade 2 Suburban at Belmont Park and remained competitive in top level competition.
OffTrackBetting.com - US Legal Saudi Cup betting is a great way to bet horse racing at Laurel Park. Available to customers across the United States, OTB features both Thoroughbred and Standardbred racing from major racing venues in the US as well as top international racing from Europe, Japan, Australia and Hong Kong.