2023 Saudi Cup Contenders & Odds

Saudi Cup Press Release |
OTB Writer
Updated:
February 24, 2023
The USD $20M Saudi Cup, the highlight of the Saudi Cup weekend at King Abdulaziz (Saturday, February 25), is a global Group 1 flat race held over 1800m and is the richest race in the world.
Bob Baffert has a long list of big races he has conquered in America and the Middle East but the most valuable one, The Saudi Cup, has eluded him, including a pair of runner-up finishes and in the most frustrating of fashions.
This year, he brings Zedan Racing's three-time Grade 1 winner Taiba (USA), as well as 2022 runner-up and Dubai World Cup winner Country Grammer (USA), who is co-owned by Zedan Racing, Commonwealth Thoroughbreds and WinStar Farm.
2023 Saudi Cup Field & Odds
Race 8 at King Abdulaziz, Riyadh on Saturday, February 25
Entry
Horse
ML Odds
Jockey
Trainer
1
Cafe Pharoah
4-1
J. Moreira


126 Lbs

N. Hori
2
Country Grammer
6-1
L. Dettori


126 Lbs

B. Baffert
3
Crown Pride (JPN)
10-1
D. Lane


126 Lbs

John Terranova, II
4
Emblem Road
10-1
A. Moreno


126 Lbs

M. Almulawah
5
Geoglyph (JPN)
20-1
C. Lemaire


126 Lbs

T. Kimura
6
Jun Light Bolt (JPN)
8-1
R. Moore


126 Lbs

Y. Tomomichi
7
Panthalassa (JPN)
10-1
Y. Yoshida


126 Lbs

Y. Yahagi
8
Remorse (IRE)
30-1
T. O'Shea


126 Lbs

B. Seemar
9
Scotland Yard
20-1
V. Gutierrez


126 Lbs

M. Almulawah
10
Taiba
5-2
M. E. Smith


126 Lbs

B. Baffert
11
Vin de Garde (JPN)
20-1
M. Barzalona


126 Lbs

H. Fujiwara
12
Lagertha Rhyme (IRE)
30-1
R. Ferreira


121 Lbs

N. Almandeel
13
PSunset Flash (IRE)
30-1
A. Alsarhani


121 Lbs

N. Almandeel
Taiba enters off a one-sided victory in the Malibu Stakes on December 26, the same Grade 1 Baffert's 2021 runner-up Charlatan won in preparation for his Saudi Arabian sojourn. Last year, he won the Santa Anita Derby and Pennsylvania Derby - both Grade 1s - over The Saudi Cup's 1800m distance.
"He just has so much quality," Baffert said. "He will do what you want with him - he can go forward or come from off the pace - I don't worry about him. He'll fool you, because he's such a lazy work horse in the mornings and is so laidback, but when he gets in that gate and the lights turn on - that's when his light turns on.
"Charlatan was a brilliant horse with just brilliant speed, but he got into a speed duel with Knicks Go, which cost him the race, but this horse has speed and stamina. The Gun Runners want to run longer, mostly, and this horse - while not as brilliant speed-wise as Charlatan - has that same class and he can go longer.
"He is tough to ride and that's why Mike Smith had to really get him out and get him going last time in the Malibu. Once you put him into the race, he has the stamina, and that's why, when he missed the break [when third] in the Breeders' Cup [Classic], it hurt him. He wasn't going to beat Flightline, but it cost him second."
Earlier on the Boxing Day card at Santa Anita, Country Grammer returned to the winners' enclosure impressively in the Grade 2 San Antonio. Thus far, he is two-for-two with jockey Frankie Dettori in the saddle.
"I think both horses are doing really well and Jimmy [Barnes, assistant] is really happy with how they look there. Country Grammer is a horse who always runs his race. Frankie knows him really well and if the horse shows up, he'll get the job done if Taiba doesn't. This horse has never been better - he's a better horse this year, I think - and he likes this track, which is really key.
"The Saudi Cup is one of the toughest races to win," Baffert continued. "I've never won it and I really want to. It's a long ship and a different surface and you have to keep them at their best the entire time.
"It's a challenge and that's what I love," he concluded. "I'd love to win it for these owners. Amr [Zedan] and the Troutts [owners of WinStar Farm] and the rest of the connections have been so loyal to me and we have won some great races together - a Triple Crown with Justify - but to win this one would be an honor and I'm just blessed to have two good horses in the race.
"Everyone can really run in this race and it's a tough field, but expectations are high and we have some owners with a love and passion for the horse, itself, and for horse racing, so we hope we can win it for them."
2023 Saudi Cup Draw Reaction
Cafe Pharoah (JPN) - (Drawn 13)
Owner's representative Chris Nol: "We've got a long run to the first turn so we're not worried about the draw. We're not worried about the distance, we'll have no problems with that. He's travelled well and everything's on target at the moment."
Assistant trainer Naoto Suzuki: "The course has a long back stretch and therefore I don't feel any disadvantage in the outside gate. Perhaps it will be better inside as he won't get in a traffic jam."
Country Grammer (USA) - (10)
Trainer Bob Baffert: "He had the rail last year, it didn't bother him at all. Frankie Dettori knows the horse really well, I'm lucky to have two Hall of Fame jockeys."
Crown Pride (JPN) - (3)
Trainer Koichi Shintani: "I'm happy, I'm hoping three is the lucky number for me. I wanted to avoid the extreme outside or inside. He has a lot of early speed so this is ideal to get a good position."
Emblem Road (USA) - (8)
Jockey Alexis Moreno: "I'm so happy with the number eight, he's a late horse from the gate, so I can be outside easily. He's doing very well, he's run well and I hope he can do it again."
Stable representative Hisham Abdulwahed: "Eight is good for him. This morning I hoped for maybe seven, so this is very similar. Anywhere from eight to 13 would have been good for him."
Geoglyph (JPN) - (12)
Trainer Tesuya Kimura: "It's the first time to run on dirt and we don't want him to get too much kickback, so the draw should be preferable for me. He should handle the dirt surface pretty well on his pedigree and he's handling it well in training."
Jun Light Bolt (JPN) - (6)
Trainer Yasuo Tomomichi: "Several front-runners drew inside so there is going to be plenty of early speed. From gate six, I believe he can settle anywhere the jockey wants to be."
Lagertha Rhyme (IRE) - (11)
Trainer Naif Almandeel: "This race we have the best horses in the world, it's a tough race but we hope our filly will have a good race. Very good [draw]. She's an on-pace runner."
Panthalassa (JPN) - (1)
Trainer Yoshito Yahagi: "I never think about the numbers but number one should be a good number. There's only one instruction - gotta go!"
Remorse (IRE) - (7)
Caroline Seemar, assistant trainer: "He got a little hampered in his last race but he's improved afterwards, shipped over well and seems in great form. He's a tough little neat horse, if things go his way he won't be too much of an outsider, fingers crossed."
Bhupat Seemar, trainer: "We've been really unlucky with posts recently but it's better than 13."
Scotland Yard (USA) - (4)
Stable representative Hisham Abdulwahed - "It's a great draw for him. He goes in front, doesn't come from behind, so it's really great. He has done great here in his three races. This is a big race, a tough race, many good horses and he has to prove himself. He has showed a lot of potential and can prove to be a champion. He's a good jumper and a great horse."
Sunset Flash (IRE) - (5)
Trainer Naif Almandeel: "The barrier - she's a horse that likes to be midfield or more forward, we'll see how it goes."
Taiba (USA) - (2)
Trainer Bob Baffert: "I think it's good to have a speed horse inside of him. He likes company, to run with another horse to get him into the race."
Vin de Garde (JPN) - (9)
Assistant trainer Kazuo Fujiwara: "The draw is not my concern - I believe he will show his great turn of foot."
2023 Saudi Cup Pre-Draw Notes
FEB 10 - The likely runners for the $35.35 million Saudi Cup meeting on 24-25 February have been announced, with horses from 15 different racing nations set to compete over the two days.
King Abdulaziz Racecourse in Riyadh will host 16 races on its dirt and turf tracks, and the highlight of the meeting, the $20million Group 1 Saudi Cup, looks set to be contested by runners from five different countries.
The field is headed by last year's winner Emblem Road (USA), who bids to become the first horse to win the Group 1 contest more than once. He will be ridden by Panamanian Alexis Moreno, and comes into the contest after an impressive victory when last seen.
The challenge from Japan looks stronger than ever with six likely contenders, including Dubai Turf winner Panthalassa (JPN) and Jun Light Bolt (JPN), the winner of the Group 1 Champions Cup. Other runners from Japan are Cafe Pharoah (JPN), Crown Pride (JPN), Geoglyph (JPN) and Vin De Garde (JPN).
Trainer Bob Baffert will be hoping his Country Grammer (USA) can go one better than last year, while he'll also saddle Taiba (USA), the dominant winner of the Group 1 Malibu Stakes when last seen.
Two-time British Group 1 winner Saffron Beach (IRE) represents the European challenge in the world's most valuable race, while in addition to Emblem Road, the local challenge features Custodian Of The Two Holy Mosques victor Scotland Yard (USA).
Yahagi Believes Panthalassa Can Pounce In The Saudi Cup
Having trained four of the six Group race winners on Saudi Cup night in 2022, Japan are back with a battalion of 20 horses at this year's meeting, including six of the 13 runners in the world's most valuable race, The Saudi Cup.
Globetrotting trainer Yoshito Yahagi, who plundered last year's Group 3 Longines Red Sea Turf Handicap, will this year field Panthalassa in the $20 million main event. The six-year-old son of Lord Kanaloa's six career wins have all come on turf so far, but Yahagi is excited about the switch to dirt.
"Panthalassa ran on the dirt once at Nakayama back in 2020 and he was well beaten. However, I think going anti-clockwise around one turn is more suitable for him," explained Yahagi.
"One of the most important things is the dirt surface at King Abdulaziz as well. The dirt surface at racecourses in Japan is very different. In order to handle the dirt track at King Abdulaziz well, horses are required to have good speed, and Panthalassa has that."
Commenting further on Japan's success at the meeting, Yahagi said: "The Saudi Cup meeting in February is one of the most important meetings in the calendar. The timing is good for Japan, where the season finishes at the end of December, and I believe it will be a very important race meeting for all Japanese trainers in the very near future."
Yahagi is also set to field Continuar in the Group 3 Saudi Derby presented by Boutique Group, a race that the trainer believes could act as a stepping stone to the Kentucky Derby.
"Continuar was an impressive winner of the Cattleya Stakes and still had energy to spare," said Yahagi. "I think he is the best three-year-old dirt horse in Japan. Both the Cattleya Stakes and Saudi Derby are run over 1600m on an anti-clockwise track, so it looks a suitable race for him, and the owners were also very keen to go for it.
"After that, the Kentucky Derby is in my sights too. Hopefully he can run well in Saudi Arabia, and then we can think about Churchill Downs."
Not only well-known for his training exploits internationally, Yahagi also recognises the attention on his fashion these days: "The expectation for my hats has been quite high recently," said Yahagi. "I feel it is my duty to find a proper one for Saudi Cup night. I will try to bring a very nice hat from my collection to Saudi Arabia!"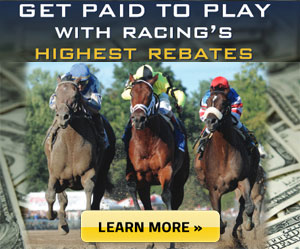 Two-time Japanese Derby-winning trainer Yasuo Tomomichi will saddle Jun Light Bolt, who is recognised as one of the country's leading hopes in The Saudi Cup, having gained an automatic invitation by winning the Champions Cup back in December.
"The improvement of Jun Light Bolt since he started to race on dirt has been more significant than I expected," said Tomomichi.
"While Jun Light Bolt was running well in races on turf, I felt he had reached his ceiling. As he is by King Kamehameha, I felt he would act well on dirt, and I discussed the plan of switching him to that surface with Northern Farm. I sent him to race on dirt for the first time in July of last year and he was beaten into second, but he lost a shoe during the race and I thought he should have won it.
"I started thinking about The Saudi Cup just before his run in the Champions Cup. I thought we might have three options if he runs well: The Saudi Cup, February Stakes in Japan or the Dubai World Cup. Soon after winning the Champions Cup, the owner, Junji Kawai, told me that he was keen to go overseas. I thought the same, and we decided that the next race for Jun Light Bolt would be The Saudi Cup.
"If we win The Saudi Cup it would be the highlight of my training career. I love the atmosphere at these international events, and it would be a very special moment. While the prize money is obviously attractive, The Saudi Cup is also a prestigious race.
"I would like to be the first Japanese trainer to win The Saudi Cup. Not only in 2022, when Japan won four races, but also the previous years, Japan have enjoyed plenty of success at the meeting, so I think it is a good place for us to go to."
Tetsuya Kimura, who trained Authority to take the G3 Neom Turf Cup, the opening leg of Japan's 2022 Saudi Cup night four-timer, will this year be represented by Geoglyph in The Saudi Cup, and he also thinks the surface should suit.
"During the second half of the 2022 season, Geoglyph ran two races over 2000m on turf and he did not perform as I expected," said Kimura. "It was disappointing and I was convinced I needed to give him a new challenge in 2023. He is by Drefong, who was champion on the dirt in America, and Drefong is siring a lot of superior dirt horses. Although Geoglyph is a Group 1 winner on turf, I think the time has come to send him to race on dirt."
"The Saudi Cup, which is both a valuable and prestigious race, is scheduled at the right time for Geoglyph. I think I am lucky that this race is suitable and it looks like a golden opportunity for him to race on dirt for the first time."
Songline, who landed leg two of the four-timer, is back to defend her crown in the Group 3 Riyadh Dirt Sprint presented by Sports Boulevard, and her trainer, Toru Hayashi, believes she is even better now.
"The experience in Saudi Arabia last year provided immeasurable nourishment for Songline. Before the trip to Saudi, she was a nervous horse. However, after returning from Saudi Arabia, she has been stronger mentally," said Hayashi.
"She is even tougher now and went on to win the Group 1 Yasuda Kinen in June. I think the trip to Saudi was a sort of turning point in Songline's racing career. It will be wonderful to visit Saudi Arabia again and I am looking forward to the race.
"As the prize money is big and it's a prestigious race, I believe the competition will be tough, at least as tough as last year, but Songline is now a better horse than she was 12 months ago."
OffTrackBetting.com - US Legal Saudi Cup betting online is a great way to bet horse racing at Laurel Park. Available to customers across the United States, OTB features both Thoroughbred and Standardbred racing from major racing venues in the US as well as top international racing from Europe, Japan, Australia and Hong Kong.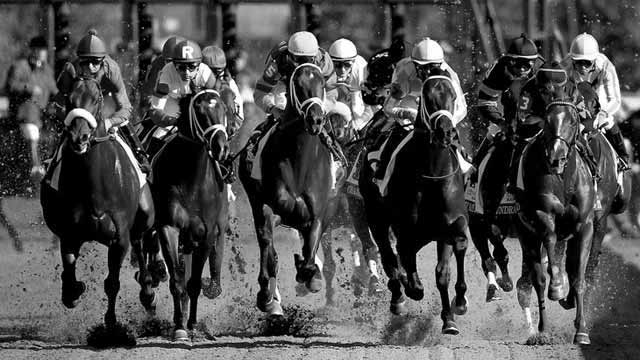 Bet Horse Racing with OTB