Longshots Rule the Day in Belmont Stakes Wagering
Las Vegas, NV -- The Belmont Stakes is the one Triple Crown race where longshots do very well as only two favorites have won the Belmont since Thunder Gulch won it in 1995.
Last year it was Ruler on Ice winning at race book odds of 24-1, two years ago it was Drosselmeyer at odds of 13-1, three years ago Summer Bird at 11-1 and four years ago Da' Tara went off at huge odds of 38-1. Birdstone went off at odds of 36-1 in 2004 as he ruined the Triple Crown for Smarty Jones. In 2002 it was Sarava going off at 70-1 and paying a record $142.50 to win as he ended War Emblem's Triple Crown bid.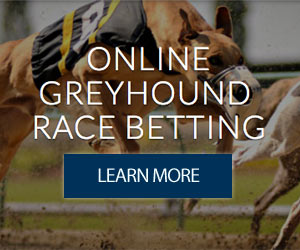 2012 Belmont Stakes Wagering
The Belmont Stakes has become a race for hitting a nice ticket as the last favorite to win the Belmont was Afleet Alex back in 2005. Do you know how many favorites have actually won since Affirmed took the Triple Crown in 1978? The total is six. That means the favorite has lost 26 times and won just six. This year's race will have another heavy favorite with I'll Have Another looking to win the Triple Crown. He could end up going off at odds of about 8-5.
Not only do favorites flop in the Belmont Stakes, horses that get a lot of hype also go down the drain. There always seems to be a hot pick from gamblers and from so-called insiders at the track. Nearly every single time this horse loses. The list of horses that have flopped as favorites is long and some of those horses were thought to be sure winners in the Belmont.
Last year the hot picks were Animal Kingdom and Shackleford, and they didn't finish in the money. Two years ago the hot horses were Ice Box and First Dude, and they flopped. Three years ago jockey Calvin Borel guaranteed that Mine That Bird would win the Belmont, and he was a failure. Charitable Man was the hot pick in that race, and he was nowhere to be found. Four years ago it was Big Brown going off as a huge favorite in the Belmont as he tried for the Triple Crown but he was pulled up and finished last. The list of sure things in Belmont Stakes wagering goes back farther as War Emblem lost in 2002, Funny Cide in 2003 and Smarty Jones in 2004.
You can bet the 2012 Belmont Stakes on Saturday, June 9 at OffTrackBetting.com. Kentucky Derby and Preakness winner I'll Have Another will be the likely favorite in horse betting followed by Dullahan and Union Rags, but there will be a lot of attractive longshots going off at double-digit odds.