Hollywood Park to close after 75 years of racing
Las Vegas, NV - Sunday, December 22, 2013 will mark the end of an era in North American Thoroughbred racing in North America - Hollywood Park will close its doors for the final time after 75 years of excitement. The closure makes way for a 238-acre mixed-use development with homes, parks, retail and the existing casino adjacent to the track.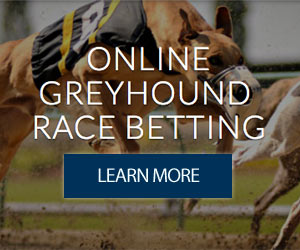 Santa Anita, Del Mar to pick up Hollywood Park dates?
Santa Anita, located across town, Del Mar in San Diego and Los Alamitos in Los Angeles will likely be called upon to pick up the void left in California racing - they have held discussions in recent months about a revised calendar for 2014 that would include racing at Santa Anita from late December to early July and for an expanded Del Mar meeting in the second half of the summer.
Thoroughbreds based at Hollywood Park will likely be moved to Santa Anita or Barretts Racing at Fairplex where the people in charge have stated a desire to host year-round stabling. San Luis Rey Downs which is scheduled to undergo a four-month renovation of its barn area and main track beginning in June to make the facility more suitable for offtrack stabling will also be an option.
Hollywood Park History
Let's take some time to honor what Hollywood Park has provided to the world of horse racing over the past 75 years. Hollywood Park opened in 1938 under the direction of movie moguls Jack and Harry Warner. Celebrities regularly attended the races. Among the star horses that ran at Hollywood Park were Seabiscuit, and Triple Crown winners Citation, Seattle Slew and Affirmed. Champion mare and 2010 Horse of the Year Zenyatta was based at Hollywood Park, and so was I'll Have Another, last year's Kentucky Derby and Preakness winner. The Breeders' Cup began at the track in 1984, and was held there again in 1987 and 1997.
Grade 1 stakes contested this past year at Hollywood Park include the American Oaks, CashCall Futurity, Citation Handicap, Gamely Stakes, Hollywood Derby, Hollywood Gold Cup, Hollywood Starlet Stakes, Matriarch Stakes, Shoemaker Mile Stakes, Triple Bend Invitational Handicap and the Vanity Handicap.
Grade 2 races contested include the A Gleam Invitational Handicap, American Handicap, Bayakoa Handicap, Beverly Hills Handicap, Californian Stakes, CashCall Mile Invitational Stakes, Charles Whittingham Memorial Handicap, Dahlia Handicap, Hollywood Breeders' Cup Oaks, Hollywood Turf Cup Stakes, Honeymoon Breeders' Cup Handicap, Lazaro Barrera Memorial Stakes, Marjorie L. Everett Handicap, Mervyn Leroy Handicap, Milady Breeders' Cup Handicap, Winter Stakes, Sunset Handicap and the Swaps Stakes.
The Grade 3 races that have been run at Hollywood Park are the Affirmed Handicap, Ack Ack Handicap, Cinema Handicap, Generous Stakes, Hawthorne Handicap, Hollywood Juvenile Championship Stakes, Hollywood Prevue Stakes, Hollywood Turf Express Handicap, Inglewood Handicap, Jim Murray Memorial Handicap, Los Angeles Handicap, Miesque Stakes, Native Diver Handicap, Railbird Stakes, Senorita Stakes, Vernon O. Underwood Stakes, Will Rogers Stakes and the Wilshire Handicap.
Hollywood Park has been a big part of California's racing fabric - its closing creates a huge void that will eventually be absorbed. But to say the old track will be missed is an understatement. Thanks for the memories Hollywood Park.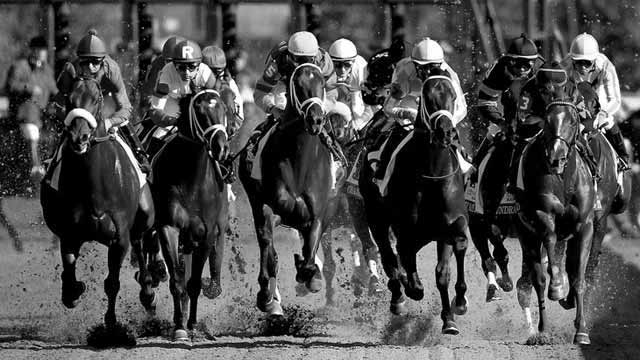 Bet Horse Racing with OTB
OTB Deposit Options

Click to learn more about OffTrackBetting.com deposit options for betting horse racing & greyhound racing online.