Hollywood Park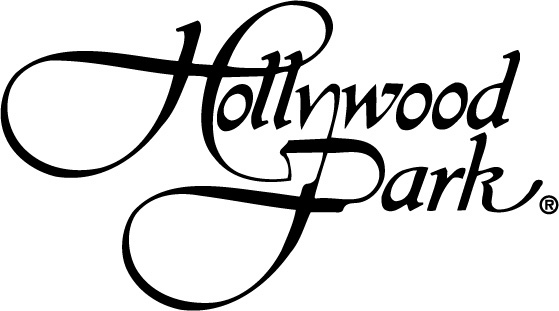 Hollywood Park is a thoroughbred race course and poker card room in Inglewood, California, about three miles (5 km) from Los Angeles International Airport and adjacent to the Forum.
---
Hollywood Park History
The track was opened in 1938 by the Hollywood Turf Club. The racetrack was designed by noted racetrack architect Arthur Froehlich. Its chairman was Harry Warner of Warner Brothers, and its 600 shareholders included many other Hollywood luminaries, including another Brother brand, Jack Warner. Harry Warner, Al Jolson and Raoul Walsh were members of the founding Board of Directors and Mervyn LeRoy was a director from 1941 until his death in 1987.
Hollywood Park closed from 1942 to 1944 due to World War II, being used as a storage facility. In 1949, the grandstand and clubhouse were destroyed by a fire; the rebuilt facility reopened in 1950. In 1984, the race track was extended from 1-mile (1.6 km) around to 1 1/8 miles around prior to the first Breeders Cup race. In 1986, the turf course was similarly expanded from just over 7/8 of a mile around to 1 mile & 145 ft. (1.654 km) around. A card club casino was added to the complex in 1994. Churchill Downs, Inc. bought the facility for $140 million in 1999. The previous owners of the track renamed their company Pinnacle Entertainment to concentrate on its gambling interests.
In July 2005, Churchill Downs sold the track to the Bay Meadows Land Company for $260 million in cash. Under the terms of the deal, the company, which operates Bay Meadows in San Mateo, was to continue thoroughbred racing at Hollywood Park for at least three years. According to Bay Meadows officials, the continuation of Hollywood Park as a racing venue after that depends on California allowing more gambling, like slot machines, to the track. Some of the Hollywood Park land has been sold to real estate developers to build a new housing community called the Inglewood Renaissance. Development began in 2005.
New grass was planted on the turf course after Hollywood Park's spring-summer meet in 2005. Due to safety concerns, however, turf racing was not conducted for that year's autumn meet. As a result, several major stakes races that comprised Hollywood's Autumn Turf Festival were cancelled that year. After the conclusion of Hollywood's spring-summer meet in 2006, it was announced that a second chute would be built inside the turf course to accommodate sprint races at six furlongs. This follows a similar move by Monmouth Park to build a turf chute for sprint races.
In 2010, Hollywood Park played host for the first time to Oak Tree.
The biggest non-holiday weekday handle in track history came Monday, July 2, 2007, when a record four-day Pick Six carryover of $3,274,505.48 generated a single-day record Pick Six handle of $7,596,347.12 and a record Pick Six pool of $10,870,852.60. Total handle was $18.6 million. Thirteen perfect tickets were worth $576,064.40 each, while 807 consolation tickets with five winners each were worth $2,240.40. A single winning ticket would have paid a record $7.4 million.
---
Hollywood Park Live Horse Racing Schedule
Thursday Through Sunday
---
Post Time at Hollywood Park
1:00 p.m. Friday: 7:05 p.m. PST
---
Hollywood Park Track Code
---
Current Weather Conditions at Hollywood Park
Hollywood Park Graded Stakes Races
Hollywood Park Contact Information
Mailing Address:
Hollywood Park, Inc.
P.O. Box 369
Inglewood, California 90301-0369
Street Address:
1050 South Prairie Ave.
Inglewood, California 90301-4197
Website: www.hollywoodpark.com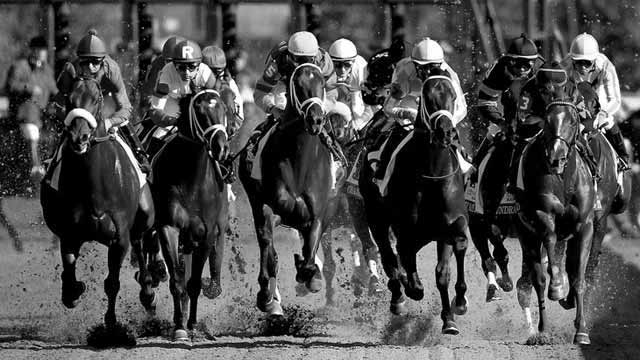 Bet Horse Racing with OTB