Las Vegas, NV - The 44th Annual Eclipse Awards were handed out on Saturday at Gulfstream Park in Hallandale Beach, Florida. Voters from Daily Racing Form, the National Turf Writers and Broadcasters, and the National Thoroughbred Racing Association gathered to honor 2014's best. Let's take a peek at all of the winners of Horse Racing's most prestigious prize and a breakdown of the voting for each of the categories.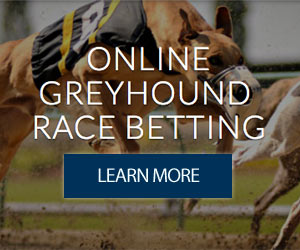 California Chrome - 2015 Horse of the Year
Not much of a shock here. The Art Sherman pupil went on quite a run in 2014 winning the Kentucky Derby, the Preakness Stakes, the Santa Anita Derby, the Hollywood Derby and the San Felipe Stakes. He also finished third in the Breeders' Cup Classic. Chrome is the first three year old male Horse of the Year winner since 2007.
Voting: California Chrome, 143; Main Sequence, 53; Bayern, 36; Shared Belief, 12; Untapable, 11; Wise Dan, 6; Adelaide (IRE), 1; Take Charge Brandi, 1. Voter Abstentions, 2.
Three-Year-Old Male:
California Chrome - Pretty obvious choice here!
Voting: California Chrome 193, Bayern 56, Shared Belief 15, Voter abstentions 1
Three-Year-Old Filly:
Untapable - Was a rare unanimous winner in this category and deservedly so. She won the Breeders' Cup Distaff, and two other Grade 1 races last year - the Cotillion and the Mother Goose while adding the Grade 2 Fair Grounds Oaks and the Grade 3 Rachel Alexandra Stakes to her impressive 2014 results.
Voting: Untapable 265
Two-Year-Old Male:
American Pharoah - This was one of the tightest races of the night but Bob Baffert trained American Pharoah gets the nod after two Grade 1 wins in 2014 - the FrontRunner Stakes and the Del Mar Futurity.
Voting: American Pharoah, 126; Texas Red, 111; Hootenanny, 16; Carpe Diem, 7; Dortmund, 3; Ocho Ocho Ocho, 2.
Two-Year-Old Filly
Take Charge Brandi - D. Wayne Lukas pupil had four wins and a second place finish in eight starts in 2014. She won the Breeders' Cup Juvenile Fillies to sew up the Award, the Grade 1 Starlet Stakes and a pair of Grade 3 Stakes - the Delta Downs Princess and the Schuylerville. She was definitely the most dominant juvenile filly last year - deserving of the Award indeed.
Voting: Take Charge Brandi, 236; Lady Eli, 23; Condo Commando, 3; Sunset Glow, 3
Female Sprinter:
Judy the Beauty - had four graded stakes wins in 2014 - the biggest of which coming in the Breeders' Cup Filly and Mare Sprint. Other wins included the Grade 1 Madison Stakes, the Grade 3 Rancho Bernardo and the Grade 3 Las Flores Stakes. She was an easy winner of this category for trainer Wesley Ward.
Voting: Take Charge Brandi, 236; Lady Eli, 23; Condo Commando, 3; Sunset Glow, 3
Male Sprinter:
Work All Week - has an incredible record of 15 starts with 12 wins and two second place finishes. His 2014 highlights included wins in the Breeders' Cup Sprint, the Grade 3 Phoenix Stakes, the Iowa Sprint Handicap and the Hot Springs Stakes. He had some competition with Goldencents but a win in the Breeders' Cup Sprint pushed Work All Week over the top.
Voting: Work All Week 184, Goldencents 52, Palace 12, Private Zone 11, Bobby's Kitten 2, Bayern 1, Big Macher 1, Secret Circle 1, Shared Belief 1
Older Female:
Close Hatches - A lot was expected of Close Hatches and she didn't disappoint. Close Hatches won three Grade 1 races (the Personal Ensign, the Ogden Phipps and the Apple Blossom) and a Grade 2 stakes (the Azeri) for trainer Bill Mott.
Voting: Close Hatches 155, Dayatthespa 64, Don't Tell Sophia 19, Judy the Beauty 15, Iotapa 7, Beholder 5
Older Male:
Main Sequence - France based horse and Graham Motion trainee barely beat out Palace Malice in a category that had been dominated by Wise Dan who finished a distant third in this category this year. Main Sequence has four huge Grade 1 wins on four different tracks in 2014 - the biggest of which was the Breeders' Cup Turf. Before that was the Joe Hirsch Turf Classic, the Sword Dancer Invitational and the United Nations Stakes.
Voting: Main Sequence 127, Palace Malice 103, Wise Dan 25 Goldencents 9, Game on Dude 1
Female Turf Horse:
Dayatthespa - easy winner of this category had only four starts last year - won three and finished second in the other. The wins include the Breeders' Cup Filly and Mare Turf, the Grade 1 First Lady Stakes and the listed Yaddo Stakes. Her second came in the listed De La Rose Stakes. She now has 11 wins and four seconds in 18 career starts - something tells me that we will hear from Dayatthespa again!
Voting: Dayatthespa 260, Crown Queen 2, Coffee Clique 1, Room Service 1, voter abstentions 1
Male Turf Horse:
Main Sequence - won the Older Male category as well after four Grade 1 wins in four North American starts.
Voting: Main Sequence 243, Wise Dan 18, California Chrome 2, Karakontie (JPN) 1, Adelaide (AUS) 1
Steeplechase Horse:
Demonstrative - had three Grade 1 scores in 2014 to go along with a second and a third in Grade 1 competition - all coming in the six race Steeplechase schedule. The $362,500 in earnings is the second-highest total for a season in history.
Voting: Demonstrative 206, Divine Fortune 12, Decoy Daddy (IRE) 5, Makari 2, Voter abstentions 40
Breeder:
Ken and Sarah Ramsey - No surprise here - this category wasn't close. This year marked their fourth Eclipse Award and second straight. Ramsey-bred horses have won 250 races, over $10 Million Dollars and 17 Stakes. Horses, including Bobby's Kitten, Real Solution, Real Solution, Stephanie's Kitten.
Voting: Ken and Sarah Ramsey 179, Midwest Thoroughbreds 21, Kaleem Shah Inc. 20, Others: Flaxman Holdings Ltd 18, Steven Coburn and Perry Martin 6, Maggie Moss 2, John Oxley 1, Robert Evans 1, voter abstentions 5
Trainer:
Todd Pletcher - topped all North American trainers in three key categories in 2014: earnings (22.5 million), stakes wins (62), and graded stakes victories (40). He has now won this Award seven times including last year.
Voting: Todd Pletcher 100, Chad Brown 64, Art Sherman 45, Bob Baffert 20, Graham Motion 13, Jerry Hollendorfer 11, Steve Asmussen 6, D. Wayne Lukas 3, Karl Broberg 1, Edward Graham 1, Mike Maker 1
Jockey
Javier Castellano - Castellano walks away with the honor for the second year in a row. He earned $25 million dollars, a total 215 races, including 30 stakes races and nine Grade 1 winners - as consistently good as any rider the last year.
Voting: Javier Castellano 203, John Velazquez 34, Mike Smith 8, Joel Rosario 8, Rosie Napravnik 5, Victor Espinoza 4, Irad Ortiz Jr, 2, Alexis Batista 1
Apprentice Jockey
Drayden Van Dyke - Overwhelming winner of this category rode 192 winners, earned $6 million dollars and two riding titles at Los Alamitos.
Voting: Drayden Van Dyke 225, Juan Saez 11, Trevor McCarthy 6, Taylor Rice 6, Voter abstentions 17
Handicapper:
Jose Arias