62nd Yonkers Trot Elimination
OffTrackBetting.com - 2016 Hambletonian winner Marion Marauder goes after the second jewel of the Trotting Triple Crown, leading nine 3-year-olds in the 62nd Yonkers Trot at Yonkers Raceway.
With a guaranteed $500,000 final purse, Yonkers Raceway's signature trotting event begins with a game of musical chairs, as in one $40,000 elimination this Saturday night (Aug. 27) to determine the eight finalists. The final is next Saturday night (Sept. 3).
The alphabetical list of entrants for the Yonkers Trot elimination appears below.
Celebrity Express
Cufflink Hanover (gelding)
Gleaming Memory
Hititoutofthepark (ridgling)
Iron Mine Bucky
Lagerfeld
Marion Marauder
Smalltownthrowdown
Steed (gelding)
Marion Marauder, a Muscle Hill colt, enters with six wins and a second in eight seasonal starts with earnings of $854,905. He had won five consecutive starts -- included the elimination and $1 million final of the Hambletonian -- before a first-up second in last weekend's Colonial at Pocono.
Paula Wellwood trains, keeping it in the family for co-owners Marion Wellwood and Devin Keeling. Scott Zeron again does the driving.
As a carrot at the end of a Yonkers Trot stick, the winner also gets a Yonkers International Trot invitation for that million-dollar event, set for Saturday afternoon (Oct. 15).
61st Messenger Stakes
The 61st Messenger Stakes, second leg of the Pacing Triple Crown, also goes for its $500,000 guaranteed final. Racing Hill leads eight in a one-dash-for-the-cash event, also set for September 3.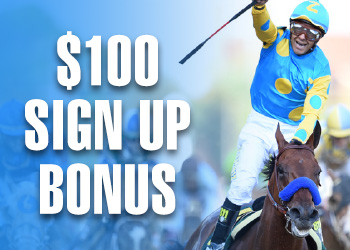 Racing Hill, the career seven-figure son of Roll With Joe, has been consistent to a fault this season, hitting the board in all 10 tries (four wins, five seconds, one third). He won the $500,000 Hempt Memorial (Pocono), while the victory in the $400,000 Adios (Meadows) was sandwiched around second-place efforts in the Meadowlands Pace and the Battle of the Brandywine (also at Pocono).
Tony Alagna trains the Tom Hill homebred, who is making his small-track debut.
This Saturday's programs also features a pair of events for three-year-old fillies, the $118,574 Hudson Trot and $109,050 Lady Maud Pace. The connections of eight three-year-old pacers have entered their charges to contest the 61st Messenger Stakes, which is the second leg of the Pacing Triple Crown. Racing Hill will lead a field of eight in a `one-dash-for-the-cash" event, which will also be raced on Saturday, September 3. The final will feature a guaranteed purse of at least $500,000.
The Messenger entrants, again alphabetically, are Another Daily Copy, Don'tcallmefrancis (gelding), Dr J Hanover, Fernando Hanover (gelding), Manny, Racing Hill, Stonebridge Beach and Western Fame.
This Saturday programs also features a pair of events for 3-year-old fillies, the $118,574
Hudson Trot
and $109,050
Lady Maud Pace
.
Yonkers Trot Betting Online
Can't make it to Yonkers Raceway? Watch and wager on Harness Racing with OffTrackBetting.com, online OTB. All wagers made through OffTrackBetting.com are directly commingled into track pools, so you can play all of your favorite bet types with confidence, knowing that you'll receive full track odds on all wagers made with us. And with free, high-quality video, you can watch the races online or with your mobile device. OffTrackBetting.com is US-based and legal and licensed, and we promise you superior customer service and the best online wagering experience in the industry.
---