2018 Clasico del Caribe Entries & Odds

Kukulkan installed as the 3-5 favorite for the $300,000 Clasico del Caribe
Gulfstream Park will host the Clasico Internacional del Caribe - the Caribbean and Latin America's premier Thoroughbred event - on Saturday, Dec. 8 during its Championship Meet.
Undefeated Kukulkan will be the star attraction Saturday when the $600,000 Clasico Internacional del Caribe visits Gulfstream Park for the second year in a row.
Mexico's Triple Crown champion was installed Wednesday as the 3-5 morning-line favorite for the $300,000 Clasico del Caribe in his search of a 14th straight victory during the annual five-race event for horses based in Latin American and the Caribbean. Quadra San Jorge's homebred colt was victorious in the Derby Mexicano (G1), one of five Grade 1 successes achieved at Hipodromo de Las Americas, and has won his last four races by a combined 38 ½ lengths.
The Clasico Internacional del Caribe, which was held outside Latin American and the Caribbean for the first time last year, will also feature the return of Cuadra San Jorge's 2017 Clasico del Caribe winner Jala Jala, a 4-year-old filly who will once again try to get the better of the boys in the $100,000 Copa Confraternidad del Caribe.
The Clasico del Caribe, a 1 1/8-mile stakes for 3-year-olds, and the Copa Confraternidad del Caribe, a 1 ¼-mile stakes for older horses, will be supported by the $124.000 Copa Dama del Caribe, $124,000 Copa Velocidad, and the $91,000 Copa Invitacional. Six $75,000 open stakes for 2-year-olds will complete Saturday all-stakes 11-race program that is scheduled for an 11:50 a.m. first-race post time.
2018 Clasico del Caribe Odds & Entries
Race 11 on Gulfstream Park's Saturday card with a Post Time of 4:50 PM
Entry
Horse
ML Odds
Jockey
Trainer
1
My Racing Mate (VEN)
15-1
Leonel Reyes


118 Lbs

Cesar Cachazo
2
Dario Ruth (PAN)
20-1
John Velazquez


118 Lbs

Miguel Mugaburu
3
Kukulkan (MEX)
3-5
Irad Ortiz, Jr.


118 Lbs

Fausto Gutierrez
4
El Salsero
20-1
Edwin Castro


118 Lbs

Jose Arroyo
5
Sol De Orion (PAN)
6-1
Jose Lezcano


118 Lbs

Mario Estevez
6
Senor Ben Hur (PAN)
10-1
Jose Ortiz


118 Lbs

Mario Estevez
7
Kandinsky (MEX)
20-1
Javier Castellano


118 Lbs

Fausto Gutierrez
8
Apistos (VEN)
15-1
Luis Saez


118 Lbs

Fernando Parilli
9
Literario (MEX)
20-1
Manuel Franco


118 Lbs

Vicente Davila
10
Bukowski (VEN)
6-1
Emisael Jaramillo


118 Lbs

Juan Avila
Kukulkan, who arrived at Gulfstream Park with 11 other Mexico-based horses Nov. 15, is trained by Fausto Gutierrez, who saddled Jala Jala for victory last year.
"It's a very different situation from last year with Jala Jala. She was 10-1 and a filly with the boys," Gutierrez said. "Now, this is pressure because all the eyes are on him, but this is the position that every trainer wants to have, not just to come and see what's happening."
Gutierrez, who will also saddle multiple Grade 1 stakes- winner Kutzamala for a start in the Copa Dama del Caribe, expressed surprise at his colt's odds-on morning-line favoritism.
"I don't know why he's so favored. These are just numbers, it is not reality. The horse looks good. He's had good adaptation. His workouts have been very nice. Yesterday when he went for his schooling he was again very professional. He checked everything out," Gutierrez said. "I think he's ready."
The son of Point Determined will be ridden by Irad Ortiz Jr., who rode three winners, including Jala Jala, in last year's event.
"I haven't talked to Irad yet, but normally he watches all the videos. He studies the races a lot more than me. When the horse runs in Mexico, he calls me after he watches the race. He's a very professional rider," Gutierrez said. "He has the option to make all the decisions with this horse, and we are in good hands."
Kukulkan drew the No. 3 post position Wednesday.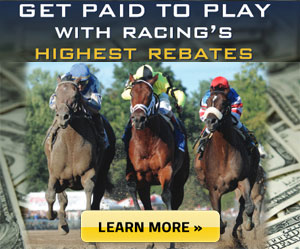 "I understand the inside positions are better here. For obvious reasons he has the pressure for other horses to run outside of him but it's ok, no problem," Gutierrez said. "If you ask me which one I'd prefer, number 3 or number 10, I would say number 3."
Kandinsky, who finished second behind Kukulkan in the Mexican Jockey Club (G1) in May but was a distant fourth behind his heralded stablemate last time out, will also be saddled by Guiterrez for a start in the Clasico del Caribe.
"Kandinsky is a good horse. He is training very good. Sometimes when he was 2 years old he finished near to Kukulkan. After Kukulkan he improved a lot, and now we changed the track and the circumstance and this is an extra factor," Gutierrez said. "Why can't we think of finishing 1-2?"
Trainer Mario Alfred Estevez is scheduled to saddle both Sol de Orion and Senor Ben Hur, who combined for a sweep of Panama's Triple Crown.
Sol de Orion, who will be ridden by Jose Lezcano, won two legs of Panama's Triple Crown.
"This horse, since the beginning showed that he was going to be a champion," Estevez said. "He's had ups and downs in his career, but he closed really strong to win the last two races in the Panamanian Triple Crown. He has been adapting well to the track."
Senor Ben Hur, who will be ridden by Jose Ortiz, won the first leg of Panama's Triple Crown.
"Senor Ben Hur hasn't been lucky. He won the first leg of the Triple Crown. In the second leg of the Triple Crown, the position was unfavorable he came in second after Sol De Orion. In the third leg, there wasn't speed in the race, so he took to the lead and fought with the jockey and ended up taking third," Estevez said. "He's a really versatile horse, and you can expect a really good performance from him."
Estevez is aware of the challenge that Kukulkan poses to his horses in the 1 1/8-mile Clasico.
"I have my motto, no one race is similar to another. All of us are in a completely different scenario," Estevez said. "He's definitely the horse to beat at the event and we're just trying to do our best. We know that it's going to be hard and we need to be patient."
Trainer Juan Carlos Avila is set to saddle Venezuelan-bred Bukowski, a winner of three Grade 1 races, for a clash with Kukulkan.
"We need to respect this horse, but he's not in his house, and here any variables can affect the race. So it's not about what they have done here, it's about who's in their best form on December 8th," said Avila, whose trainee has been rated second in the morning line at 6-1. "That doesn't mean that I'm wishing anything bad to him, I'm just saying that being away from home anything can happen - to me, to him, to any horse. In theory he looks like the winner, but anything can happen between now and then."
My Racing Mate, a multiple Grade 1-placed son of Slew's Tizzy, will also represent Venezuela. The Venezuelan-bred colt is trained by 86-year-old Cesar Cachazo, who saddled Don Fabian for a victory in the 1990 Clasico del Caribe.
"He looks spectacular. The trip hasn't affected him at all. Thanks God he adapted well,"
Cachazo said. "We're looking forward to seeing how he performs in the race."
El Salsero, a winner of a Grade 1 stakes in Puerto Rico last time out; Literario, a distant second behind Kukulkan in his most recent start; Apisto, a Grade 1 winner in Venezuela; and Dario Ruth, a multiple Grade 2 stakes-placed Panamanian-bred colt; round out the field.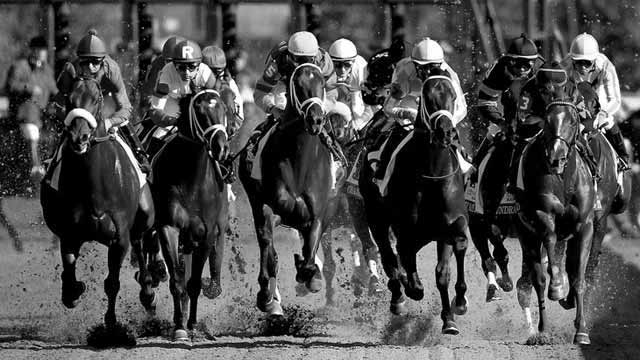 Bet Horse Racing with OTB