Unable to make last year's race with an injury, Hillwood Stable's multiple stakes winner Phlash Phelps will get another chance to make history when he goes for his third Maryland Million victory in Saturday's $125,000 Maryland Million Turf at Laurel Park.
Scheduled for one-mile over the All Along turf course, the Turf for 3-year-olds and up is among seven stakes and four starter stakes that help comprise the 33rd Jim McKay Maryland Million Day program led by the $150,000 Classic and named for the late Hall of Fame broadcaster who helped launch the groundbreaking concept in 1986.
Post time for the first of 12 races is noon. Among the Maryland Million festivities this year is the inaugural Clubhouse Festival headlined by Grammy nominated musical artists Deadmau5 and Steve Aoki.
2018 Maryland Million Turf Odds & Entries
Race 10 on Laurel Park's Saturday card with a Post Time of 5:05 PM
Entry
Horse
ML Odds
Jockey
Trainer
1
Willy d'Rocket
15-1
Forest Boyce


119 Lbs

Kelly Colgan
2
Talk Show Man
3-1
Jevian Toledo


119 Lbs

Hamilton Smith
3
Somekindofmagician
15-1
Julian Pimentel


119 Lbs

Michael Trombetta
4
Grandiflora
12-1
Trevor McCarthy


119 Lbs

Ann Merryman
5
Daniel Le Deux
8-1
Sheldon Russell


119 Lbs

Ann Merryman
6
Love You Much
15-1
Horacio Karamanos


119 Lbs

A. Allen, III
7
Elementary
15-1
Jorge Ruiz


114 Lbs

Susan Cooney
8
No More Talk
12-1



119 Lbs

Lacey Gaudet
9
Crouchelli
20-1
Taylor Hole


114 Lbs

Robert Vukelic
10
No Bull Addiction
12-1
Jesus Bracho


119 Lbs

Sherene Bracho
11
Phlash Phelps
8-5
Victor Carrasco


119 Lbs

Rodney Jenkins
12
John Jones
6-1
Trevor McCarthy


119 Lbs

Lacey Gaudet
13
Beltway Bob
15-1
Forest Boyce


119 Lbs

Gregory Wilson
14
Smokin Hot Factor
30-1
Rosario Montanez


119 Lbs

Dorothy Worton
A victory by Phlash Phelps would make the 7-year-old Great Notion gelding the first three-time winner of the Turf, having won back-to-back editions of the race in 2015 and 2016 before sitting out last year with bruising of the cannon bones.
He is already one of only three horses to win the Turf in successive years along with Pocket Patch (2010-11) and Roadhog (2012-13) and one of four with multiple victories, joined by La Reine's Terms (2002, 2005).
Phlash Phelps can become part of another exclusive club with a victory. Just six horses in its history have won three Maryland Million races - Hall of Famer Safely Kept, late Mid-Atlantic legend Ben's Cat, Countus In, Docent, Eighttofasttocatch and Mz. Zill Bear.
"It'd be nice to do it. It would be great for him, and it would be great for Mrs. [Ellen] Charles, of course," trainer Rodney Jenkins said. "He's a nice horse and he's stayed sound throughout the campaign, and that's the main thing. We hope he runs well and we hope he wins, but he doesn't owe us anything. Not a thing."
Phlash Phelps is winless in three starts this year, all at one mile. He was third by less than two lengths in the Henry S. Clark Stakes April 21, his first race in 10 months, then was beaten a neck when third in an open allowance Aug. 3. He was fourth last out in the Find Stakes which, like the allowance, was rained off the turf onto a fast main track.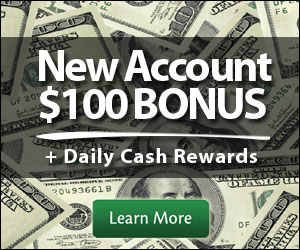 "On the dirt he gets beat, but even though he's not a dirt horse he still runs second, third, fourth. What can you do? At least it's getting him fit to do what we hope he'll do Saturday," Jenkins said. "You've got to give Phlash credit. He goes to the dance the same every time. He's not one of those horses that doesn't try."
Seven-for-20 lifetime with three seconds, four thirds and $404,551 in purse earnings, Phlash Phelps will have the services of regular rider Victor Carrasco from Post 11 of 14 at 119 pounds.
"He worked real good the other day and came out of it sound so we're good to go," Jenkins said. "Victor was pleased with him and I'm real pleased with him. He's going to give you a shot."
Filling in an ankle discovered this week cost Spartianos a chance at defending his title, leaving Dr. Michael Harrison's Talk Show Man as the other Turf winner in the field. Third by a head in last year's edition, he returned from nine months between races to finish fourth, beaten three lengths, in the six-furlong Laurel Dash over a yielding course Sept. 22.
"He had a long layoff and when we brought him back he just wasn't right, so we sent him back to the farm and that's why there's a big gap in his form," trainer Hamilton Smith said. "When he came back this time he was in much better shape. He's been training good and holding his weight and looks real good."
While the Laurel Dash may have been a bit short for Talk Show Man, six of his seven career wins have come from 12 tries at the Turf distance, with three thirds. Last fall he wound up going five wide in the stretch and was just beaten in a five-way photo finish.
"He ran big last year. He got in a little trouble at the head of the lane and if not for that he'd have been even closer. I'm not saying he would have won it but he'd have made it a little more interesting," Smith said. "He ran well last time and came out of it good, so hopefully he'll run even better Saturday."
Jevian Toledo rides Talk Show Man from Post 2 at 119 pounds.
Second at the wire last year and entered for another try is R. Larry Johnson's Somekindofmagician. The 4-year-old gelding ended 2017 a competitive fourth at odds of 23-1 in the Tropical Park Derby last December at Gulfstream Park and is winless in four tries this year.
"He's a little off form and I think a lot of it is due to the soft turf. It's been a problem for him," trainer Mike Trombetta said. "He ran huge in this race last year. It was a top effort and he was in peak form and unfortunately I haven't been able to get him into that kind of form this year, largely due to the fact that we've had so much rain."
Somekindofmagician will carry 119 pounds including jockey Julian Pimentel from Post 3.
Also returning from the 2017 Turf are Grandiflora, a neck behind Talk Show Man in fourth, and No More Talk, who wound up sixth beaten a length at odds of 37-1. Grandiflora will be trying the Turf for the fourth straight year, his best finish coming when third in 2016.
Claimed for $25,000 out of an Aug. 9 win at Laurel, Flat Bet Partners' No More Talk was second in a starter optional claimer at Timonium Sept. 3 and a front-running 1 ¾-length winner of a one-mile open entry-level allowance originally carded for the grass Sept. 29. He is cross-entered in the $100,000 Maryland Million Sprint at six furlongs on dirt.
"We've been very happy with him since he came to the barn," trainer Lacey Gaudet said. "He's just a really hard-knocking horse. He is the epitome of a Not For Love. He's honest as the day is long and he's just been a really, really nice horse."
Completing the field are Maryland Million-certified horses Daniel Le Deux, Elementary, Love You Much, No Bull Addiction and Willy d'Rocket along with Maryland-bred also-eligibles Beltway Bob, Smokin Hot Factor and multiple stakes winner John Jones. The AE horses can only draw into the race if the main body falls below six Maryland Million-certified horses.