Collected & West Coast Gunning For Gun Runner In Pegasus World Cup

HALLANDALE BEACH, FL - Collected and West Coast, in their final major drills for the world's richest race, the $16 million Pegasus World Cup Invitational at Gulfstream Park next Saturday, each went in company Sunday morning at Santa Anita under jockey Drayden Van Dyke.
West Coast, favored to win an Eclipse Award this Thursday as the outstanding three-year-old male of 2017, went five furlongs in a minute flat, while stablemate Coil's Gold was given a four furlong time of 47.80.
Pacific Classic winner Collected, also with Van Dyke in the irons, went four furlongs in 46.20. Workmate Power Cat was clocked in 47.20.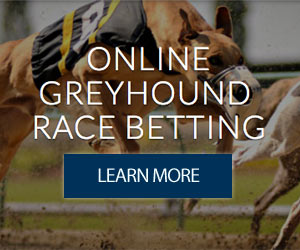 Also working Sunday morning for Baffert was undefeated Triple Crown contender McKinzie, a candidate for the Grade II San Felipe Stakes on March 10. The son of Street Sense, with Van Dyke yet again aboard, went four furlongs in 49 flat, while stablemate Downtowner was given 49.40.
"West Coast went really well," Baffert said after the drill at 7:45, when temperatures were rising from just above the freezing mark of two hours earlier. "He's coming into the race without any bumps in the road, like any other big race.
"I'm pretty happy. We gave him a stiff work the other day (a six furlong gate drill in a bullet 1:12, in company with Cat Burglar, last Sunday), but today he was on it. He wanted to do more. He looked great coming off the track. I felt really good about his work."
As for Collected, who gave Pegasus favorite and likely Horse of the Year Gun Runner a serious test before finishing second to him in the Pacific Classic, but who failed to show his usual alacrity when a disappointing third behind Giant Expectations in the San Antonio Stakes Dec. 26, Baffert was inclined to draw a proverbial line through that race.
"We didn't really super-crank him for it," said the Hall of Fame trainer, who celebrated his 65th birthday on Jan. 13. "We're taking the Pegasus with a different approach.
"He'll be ready."
Gun Runner Ready To Prove Why He Is The One To Beat In Pegasus World Cup
In his typically professional manner Monday, Gun Runner turned in the last timed workout for his career finale in the Saturday's $16 million Pegasus World Cup Invitational (G1) with a half-mile breeze in :49 at Gulfstream Park.
Gun Runner, co-owned by Winchell Thoroughbreds and Three Chimneys Farm, will be the morning line favorite in the Pegasus World Cup, the world's richest race. He brings a four-race winning streak, all in Grade 1 races, into the 1 1/8 race at Gulfstream Park.
With exercise rider Angel Garcia aboard on a track closed for his workout at 7:30 a.m., the 5-year-old son of Candy Ride worked from the half-mile pole to the finish line. He galloped out five furlongs in 1:02.11.
"I loved how he did it," said Scott Blasi, chief assistant to trainer Steve Asumssen. "Angel was really happy with him and said, `I never asked him to do anything.' "
Gun Runner won the Breeders' Cup Classic (G1) at Del Mar Racetrack on Nov. 4 and has been training for the Pegasus World Cup at Fair Grounds in New Orleans. He shipped to Gulfstream Park on Jan. 18 and, following Asmussen's playbook, had his final breeze over the track he will compete on. Blasi said that Gun Runner handled the shipping to South Florida and the new surface without incident.
"He's just been really special to us and he continues to do exactly what you want him to do," Blasi said. "It's kind of unheard of over a three-year career. I'm just really happy with how he got over the ground. He's cooling out great and is ready for Saturday."
Blasi acknowledged that it can be difficult to judge Gun Runner's workouts visually because of his smooth running style.
"That's just kind of Gun Runner. He just does stuff so effortlessly," Blasi said. "You think that he's not going anywhere, then you look down at your watch and you're like `Wow.' Especially this year he has gotten stronger and faster. There's just a lot more to him. We couldn't be happier with him."
Gun Runner has won 11 of 18 career starts and earned $8,988,500. A victory in the Pegasus World Cup, worth $7 million, would move him into second place in career earnings for a horse based in North American, behind only Arrogate, who won the 2017 Pegasus. Gun Runner is scheduled to retire after the Pegasus World Cup and will begin his stud career at Three Chimneys Farm in Versailles, Ky, near Lexington.
| Stakes | Grade | Restrictions | Distance/Surface | Purse |
| --- | --- | --- | --- | --- |
| Fred W. Hooper Stakes | III | 4YO & Up | 1 Mile Dirt | $125,000 USD |
| La Prevoyante Handicap | III | F&M 4YO & Up | 1 1/2 Miles Turf | $125,000 USD |
| Marshua's River | III | F&M 4YO & Up | 1 Miles Turf | $125,000 USD |
| W.L. McKnight Handicap | III | F&M 4YO & Up | 1 1/2 Miles Turf | $150,000 USD |
| Inside Information | II | F&M 4YO & Up | 7 Furlongs Dirt | $200,000 USD |
| Pegasus World Cup Turf | I | 4YO & Up | 1 3/16 Mile Turf | $1,000,000 USD |
| Pegasus World Cup | I | 4YO & Up | 1 1/8 Miles Dirt | $3,000,000 USD |