STAKES GALORE AT THE 2018 QUEEN'S PLATE FESTIVAL
The three-day 2018 Queen's Plate Festival at Woodbine Racetrack offers a bounty of added-money races kicking off on Friday, June 29 with the $100,000 Lady Angela Stakes, a seven-furlong Tapeta sprint for three-year-old fillies.
The lucrative Saturday, June 30 card includes the $250,000 Highlander Stakes, a Grade 1 Breeders' Cup Win & You're In event, for turf sprinters; the $175,000 Grade 2 Dance Smartly Stakes, a 1 1/4-mile turf test for older fillies and mares; the $175,000 Grade 2 King Edward Stakes for turf milers; and the headlining $1-million Queen's Plate.
On Sunday, July 1, Woodbine's Canada Day card offers up the $125,000 Grade 3 Dominion Day Stakes, a 1 1/4-mile Tapeta route for older horses; and the $225,000 Bison City Stakes, second jewel of the filly Triple Tiara, over 1 1/16-miles of Tapeta.
2018 Queen's Plate Odds & Entries
Race 10 on Woodbine's Saturday card with a Post Time of 5:36 PM
| Entry | Horse | ML Odds | Jockey | Trainer |
| --- | --- | --- | --- | --- |
| 1 | Boyhood Dream | 30-1 | Alan Garcia | Michael Maker |
| 2 | Cooler Mike | 30-1 | Jesse Campbell | Nicholas Nosowenko |
| 3 | Inge | 30-1 | Chantal Sutherland | Norman McKnight |
| 4 | Strike Me Down | 10-1 | Jose Ortiz | H. Motion |
| 5 | Silent Poet | 30-1 | Gary Boulanger | Nicholas Gonzalez |
| 6 | Real Dude | 50-1 | David Moran | Sid Attard |
| 7 | Dixie Moon | 4-1 | Eurico Da Silva | Catherine Day Phillips |
| 8 | Alternative Route | 20-1 | Mitchell Murrill | Albert Stall, Jr. |
| 9 | Say the Word | 20-1 | Rafael Hernandez | H. Motion |
| 10 | Telekinesis | 5-2 | Patrick Husbands | Mark Casse |
| 11 | Wonder Gadot | 3-1 | John Velazquez | Mark Casse |
| 12 | Pawnbroker | 50-1 | Joel Rosario | Michael Maker |
| 13 | Marriage Counselor | 50-1 | Jalon Samuel | Michael Maker |
| 14 | Neepawa | 15-1 | Florent Geroux | Mark Casse |
| 15 | Aheadbyacentury | 15-1 | Luis Contreras | John Ross |
| 16 | Rose's Vision | 12-1 | Javier Castellano | Stuart Simon |
Telekenesis the One to Beat in 2018 Queen's Plate
Telekinesis, who ran up to his notices with a solid victory in the 1 1/8-mile Plate Trial here June 9, looms as the one to beat in Saturday's $1 million Queen's Plate.
The Queen's Plate, Canada's most famous race, offers a purse of $1 million and has attracted a field of 16 Canadian-bred 3-year-olds, the largest since 2011. This will be the 159th running of the Queen's Plate, the oldest annually-run race in North America.
The Queen's Plate also is the first leg of the OLG Canadian Triple Crown for Canadian-bred 3-year-olds, which continues with the July 24 Prince of Wales Stakes over 1 3/16 miles of dirt at Fort Erie and wraps up with the August 18 Breeder's Stakes at 1 ½ miles on the E.P. Taylor turf course.
Telekinesis will have another furlong to contend with in the Queen's Plate but was pulling away in the closing stages of the Plate Trial, which was his longest race to date and his first on a synthetic surface. Owned by Barbara Banke's Stonestreet Stable LLC, Telekinesis made his first start a winning one at the relatively late date of February 9 but has progressed rapidly for trainer Mark Casse.
In his start prior to the Plate Trial, which came in Keeneland's Grade 3 Lexington at 1 1/16 miles, Telekinesis was a close second to My Boy Jack, who went on the finish a good fifth in the Kentucky Derby. Patrick Husbands, who piloted Telekinesis for the first time in the Plate Trial, retains the mount.
Telekinesis, who is 5-2 on the morning line set by Woodbine oddsmaker Ernie Perri, had the eighth choice of posts for the Queen's Plate under the double-draw system in which the horses are drawn for the order in which they can select and the connections then choose their own post positions.
Mark Casse selected post 10 for Telekinesis.
"He's going to have speed from out there," said Casse. "He'll be the most forwardly placed of my runners, and it look like the speed is inside us. "The last horse to pull off the Plate Trial-Queen's Plate double was Big Red Mike, who became the third consecutive horse to accomplish that feat in 2010.
2018 Queen's Plate Notes For Tuesday, June 26
CASSE TRIO IN FINE FETTLE FOR PLATE RUN
Hall of Fame trainer Mark Casse will saddle a trio of starters in Saturday's $1-million Queen's Plate including Telekinesis, Wonder Gadot and Neepawa.
Telekinesis
, the Winterbook favourite for the 1 1/4-mile Queen's Plate, was bred by William D. Graham and purchased for $470,000 as a weanling at the 2015 Keeneland November Breeding Stock Sale. The Ghostzapper-Intentional Cry colt's maternal grand dam is Gold Mover, a six-time graded stakes winner.
Two of the last three Queen's Plate winners are offspring of Ghostzapper: Holy Helena (2017) and Shaman Ghost (2015).
"He just was faster than everybody else," recalled trainer Mark Casse. "He's an extremely beautiful horse, well made. He was an expensive weanling. As a weanling, I was the underbidder on him for another client and Stonestreet bought him and of course I went to Barbara and John Monaham (Stonestreet) and said I would really like to train him and we got him. So, he's been on our radar since he was very young. He was just always right at the top of the class as a young horse. We have a lot of good young horses so it's a good class and when you can beat the head of that class that says something."
Named after the blockbuster Wonder Woman and leading lady Gal Gadot, Gary Barber's filly Wonder Gadot has already established herself as a star earning accolades as Canada's Champion Two-Year-Old Filly. She was purchased at the Ocala Two-Year-Olds In Training Sale for $325,000 and put her star power on display right from the start.
Bred by Anderson Farms, the Medaglia d'Oro-Loving Vindication lassoed a win at Woodbine over seven furlongs on the turf and followed up that performance with a close third-place finish in the Grade 3 Natalma. She then dominated the Grade 3 Mazarine in her first Tapeta try over 1-1/16 miles before heading to the Breeders' Cup where she finished sixth. Before her juvenile campaign was complete, she added the Grade 2 Demoiselle Stakes to her résumé at Aqueduct.
This year, Wonder Gadot has hit the board in all six of her stakes including recent runner-up performances in the Grade 1 Longines Kentucky Oaks and the Woodbine Oaks Presented by Budweiser - both narrow losses - earning her flashy Beyer Speed Figures of 96 and 88, respectively.
"I thought she was really unlucky, but she can cause some of her bad luck," said trainer Mark Casse. "Her Kentucky Oaks performance was just tremendous. She hopped at the start in the Canadian Oaks, was a little wide, but still had every shot to win so I was a little disappointed in her. We are going to add blinkers for this next start to see if we can get her to focus a little better, not so much focus, but she tends to want to hang a little when she's coming down to the wire and we're hoping that maybe with blinkers she'll keep on running."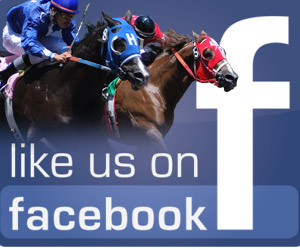 Neepawa was winless in four starts as a two-year-old, but showed promise finishing second in his season finale in the Coronation Futurity behind Queen's Plate contender Aheadbyacentury on the Tapeta at Woodbine. The colt, like fine wine, has gotten better with age.
"He's by Scat Daddy," said Casse. "He's a horse that we've always kind of felt like would get better. Most of the Chiefswood horses are bred to run on and get better as they get older and we've kind of felt that would be the case with him and he has. He's really, especially in the last couple months, started training better and getting bigger and stronger. I know a mile and a quarter will not be an issue for him."
SUTHERLAND IN FOR INGE
Chantal Sutherland, who rode Inge for the first time in the Marine Stakes, will attempt to get Inge to display a less eager attitude as he stretches out to 1 ¼ miles.
Inge, claimed for $40,000 here last December 2, will be looking to become the second horse acquired in that fashion in recent years and go on to win the Queen's Plate. Midnight Aria, haltered for $35,000 at Gulfstream Park in January of 2013, won that year's Queen's Plate in front-running fashion.
Trainer Norm McKnight gives Bruno Schickedanz most of the credit for zeroing in on Inge, who had won a $25,000 maiden claiming race and notched his second career win on the day he changed hands.
"Bruno had me look at him-I thought he was a big, good-looking colt," said McKnight "He kind of thought he'd go two turns, and he actually had the Plate in his mind when he claimed him."
The first steps on the prospective road to the Queen's Plate came at Oaklawn Park, where McKnight raced a string for Schickedanz for the first time.
"I thought if we were going to go to the Plate, maybe we should consider keeping him going," said McKnight. "You give them the winter off, things happen. You try to get them back ready for the following year, sometimes you hit bad weather, you hit bad tracks, you miss days, you're not ready."
Inge had mixed results at Oaklawn, recording a second and a third from four starts with the former in his last appearance there over 1 1/16-miles of slop.
"We were trying to get him to route-that's why we sent him there," said McKnight. "We were just having a little bit of trouble, trying to get him to settle. We still haven't mastered that yet."
McKnight's contention is borne out by Inge's two most recent appearances back on his home grounds. Inge finished second, promoted to first via a disqualification, in the 1 1/16-mile Wando and fifth in the Grade 3 Marine at the same distance, opening up clear early leads on each occasion.
"I think he was a little aggressive in both starts," said McKnight.
Since the Marine, McKnight has been working on changing that approach.
"I've given him lots of time since his last race," said McKnight. "I've been breezing him in behind horses, and I've changed his equipment a little bit. "We've been trying to settle him down, take the edge off him. I'm hoping everything will work out. The key is to have him relax."
2018 Queen's Plate Notes For Monday, June 25
ALTERNATIVE ROUTE FINDS UNIQUE PATH TO PLATE
Alternative Route certainly has lived up to his name, as his final prep for the Queen's Plate came in the Grade 3 Arlington Classic over 1 1 /16 miles of turf.
Trainer Al Stall Jr. had started Alternative Route on the road to Saturday's $1 million Queen's Plate on March 17, watching the Tiznow colt win Turfway Park's 1 1/16-mile Rushaway Stakes in his synthetic debut.
"After that I struggled to find a (Queen's Plate) prep for him," said Stall. "I looked at the Plate Trial but I didn't want to bring him up there, and back, with just three weeks between races. And, I wasn't comfortable leaving him up there, either."
So, Stall, who trains Alternative Route for Spendthrift Farm and Town and Country Racing LLC, opted to choose a fork in the road which led to Illinois and an unexpected yielding turf course on May 26.
"They'd taken all the other races off the turf that day," said Stall, who will be visiting Toronto for the first time. "The turf was a bog that day. The kid (jockey Mitchell Murrill) said the horse could barely stand up on it. But, he still finished fourth.
"In a perfect world they would have taken it off the turf, and he would have had his prep on Polytrack."
Alternative Route also was making his first start in blinkers in the Arlington race and will retain the equipment for the Queen's Plate.
"It's tough to put blinkers on, after a win," said Stall. "But he was very green in the Rushaway; he was literally shying away from everything. His ears were straight forward, the whole way. But, he certainly took to the Poly."
Alternative Route has been training on a synthetic surface at the Skylight Training Center in Louisville with his latest move a four-furlong breeze in :49 last Saturday.
And, Stall also takes heart in the fact that the $265,000 yearling purchase is a full brother to Enstone, a multiple stakes winner who was based here with trainer Mark Casse. "She had great Woodbine form, on turf and Poly," said Stall.
COOLER MIKE HOPING TO EARN QUEEN'S PLATE CHEERS
Cooler Mike, who will be looking to give his trainer his first stakes win in the Queen's Plate, is the homebred who nearly got away.
"He was the last one that we had out of the mare," said trainer Nick Nosowenko who also is the co-owner of the gelding in partnership with his father, Mike Nosowenko. "She's getting fairly old now."
The Nosowenkos entered Cooler Mike in the local CTHS select yearling sale but he did not meet his reserve of $58,000. According to Nick Nosowenko, there was more to the story.
"He actually got purchased but the buyer wouldn't sign the ticket so we ended up taking the horse back," said the trainer. "It's funny how things work out."
The stakes placed Cooler Mike, who sports a record of three wins and two seconds from eight starts, is coming into the Queen's Plate well under the radar, and that's just fine with his conditioner.
"It's time for the little guys to win," said Nosowenko. "The big boys have been winning it every year."
Nosowenko's previous Plate starter, Rackman, who is half-brother to Cooler Mike, was also named after his father, Mike.
"My dad, going back 50 years, used to bring a cooler to the backside for the help after every race," said Nosowenko. "Everybody knows him and knows about his cooler and it was kind of fitting."
The Rackman moniker was born during a family trip to Las Vegas.
"Back in the day, they used to have racks of coins so he used to always walk around with racks of dollar coins," said Nosowenko. "One day he was coming up to the room and the elevator opened and I saw him and said `"Rackman, where have you been?' So that name kind of stuck."
Jesse Campbell, who was a regular here for six years and returned to the saddle just recently at Arlington Park, has been recruited for the mount on Cooler Mike.
2018 Queen's Plate Notes For Sunday, June 24
RAMSEY FARM BOAST QUEEN'S PLATE TRIPLE THREAT
Owner-breeders Ken and Sarah Ramsey, who won the 2016 Queen's Plate with Sir Dudley Digges, will send out three starters in Sunday's Gallop for the Guineas.
The familiar red and white Ramsey silks are back at Woodbine for the 159th running of the Plate, this time in the form of Boyhood Dream, Marriage Counselor and Pawnbroker.
A son of Dialed In, Boyhood Dream has grown in character and size as he readies for the biggest race of his career to date.
"He's a bigger horse that I've been waiting to stretch out for a while," said Nolan Ramsey, grandson of the Ramseys, and assistant to trainer Mike Maker. "He showed some talent this winter at the Fair Grounds. We finally had the opportunity to stretch him out in the Plate Trial (1 1/8 miles) and I thought he ran a pretty good fourth in a pretty decent field. If you watch the gallop-out, he galloped really strong, so I know the Plate distance (1 ¼ miles) won't be a problem."
Woodbine-based rider Alan Garcia gets the call.
Marriage Counselor, a son of Overanalyze, will look to keep his blossoming relationship with Woodbine going strong.
On June 10 at the Toronto oval, Marriage Counselor traveled 1 ¼-miles - the same distance as the main-track Plate - over the E.P. Taylor Turf Course.
Sent off as the favourite, the colt was two lengths in front at the stretch call, going on to win by the same margin for the milestone victory.
"I've been around this horse since he was a two-year-old and I had him at Gulfstream all winter," said Ramsey. "I had him at Keeneland in the spring. He was kind of a punk - he really didn't care one way or another what he did. After he ran at Keeneland and ran a decent third, he kind of perked up a bit and started to figure things out. He ran another okay third at Keeneland and I was waiting for the opportunity to stretch him out on the grass because I think that's what he really wants to do."
While Marriage Counselor won't be the post-time favourite, Ramsey sees the horse as an outsider to keep an eye on.
"We'll see how the race plays out, but I know the distance won't be a problem," he said. "I think he'll take to the Tapeta really well. I think he's a longshot, but I think if the pace scenario works in his favour, he could be a sneaky horse."
Bajan-born jockey Jalon Samuel, who piloted Sir Dudley Digges to a win in the 2018 Barbados Gold Cup, will be in the irons.
Pawnbroker, who has but just one lifetime start, completes the Ramsey triumvirate.
Lightest on experience of the three Maker trainees, the son of Gio Ponti will certainly be long odds on the toteboard this Sunday.
Ramsey, however, believes the best is yet to come for the colt.
"I think as of right now, Boyhood Dream is a better horse than he is, but I think in the long run, Pawnbroker's going to turn out to be the nicer horse," he offered. "We got him in as a two-year-old and had a few little issues with him. So, we backed off on him for the winter and unfortunately we got a later start with him."
Pawnbroker's one start came at Woodbine in a six-furlong race on May 26, resulting in a fourth-place effort.
Ramsey wasn't disappointed with the performance, considering the distance the race was contested at.
"He's a horse that wants to run all day," he said. "As far as are earnings are to get into the Queen's Plate, I had to run him at going three-quarters, which definitely isn't his game. But he ran a good fourth, never got tired and never backed up. So, I'm excited to stretch him out."
Champion U.S.-based rider Joel Rosario will be aboard.
ROSE'S VISION HOPES TO GO ONE BETTER IN PLATE
Trainer Stu Simon is not looking at the Queen's Plate through rose-coloured glasses.
But Simon, who conditions the homebred Rose's Vision for Chiefswood Stable, can come into the race with a legitimate contender following a second-place finish in the Plate Trial.
"He had to do all the chasing himself," said Simon, who had watched Rose's Vision stalk the probable Queen's Plate favourite Telekinesis throughout the 1 1/8-mile race.
"He chased that horse pretty good to the wire, and after the wire he galloped out pretty evenly with the winner."
Rose's Vision had shown plenty of promise as a 2-year-old while racing exclusively on turf. But, that left the well-bred son of Artie Schiller with something to prove with regards to the Tapeta surface.
"That's kind of just the way it happened," Simon said, of the opening all-turf campaign. "His breeding, and when he ran well on it, he kind of just kept going in that direction."
As a member of Simon's string at Palm Meadows this winter. Rose's Vision made his seasonal bow on the dirt at Gulfstream in a race better forgotten.
"With the 3-year-olds, you want to see just exactly how they are on the dirt," Simon said. "He had trained fairly well on it, but he didn't seem to handle it so well when he ran."
So, Rose's Vision turned back to the green and the homebred put together a very nice double of a one-mile maiden race at Gulfstream and a 1 1/16 mile first-level allowance at Keeneland.
"He ran a really good race in Keeneland, against a pretty deep bunch," said Simon.
Rose's Vision returned to Woodbine in late April, and the plan was to use the May 13 Marine as the colt's Tapeta test. If he passed, then that 1 1/16-mile stakes would have been his final start prior to the Queen's Plate. But, the colt was farther back than normal in the early running and ended a non-threatening sixth.
He just never got the type of trip he liked so we really didn't get any answers as to if he really could run on it yet," said Simon.
"You're only three once, and now we just have to try him in the Plate."
SAM-SON FARM SEEK SIXTH PLATE SCORE
Strike Me Down and Say the Word, Sam-Son Farm runners who are based in Fair Hill, Maryland with trainer Graham Motion, had their final Plate tune-ups on the Tapeta surface there Sunday.
Breezing six furlongs in company, the pair were clocked in 1:13.
"I was happy with how it went," said Motion, adding that the duo is scheduled to check into Woodbine on Tuesday.
Strike Me Down, a son of Tapit, has made three of his four starts on turf and finished second here in last year's 1 1/16-mile Cup and Saucer behind the Queen's Plate-bound filly Dixie Moon.
The homebred returned here this spring to graduate gamely over the Tapeta in a 1 1/16-mile race and is coming into the Plate off a second-place finish in the 1 1/16-mile Tale of the Cat on the Monmouth lawn.
Say the Word, by More than Ready, has been an improved performer this year, scoring impressively at Keeneland over 1 1/16 miles of turf in his second start and then shipping here to finish a good third behind two older rivals at 1 1/16 miles on the Tapeta.
2018 Queen's Plate Notes For Saturday, June 23
AHEADBYACENTURY SEEKS A TIMELY END TO PLATE JINX
The so-called curse of Apollo, under which no horse had won the Kentucky Derby when unraced as a 2-year-old since 1882, was lifted this year by Triple Crown winner Justify.
Canada has its own version of that now extinct jinx, as no horse since Norcliffe in 1976 has parlayed victory in Woodbine's Coronation Futurity into success in the Queen's Plate.
And that is a conundrum since the Coronation Futurity, at 1 1/8-miles, is the longest race in the country for 2-year-olds and logically should be a predictor of success in Canada's most famous race.
John Ross, who won last year's Coronation Futurity with Aheadbyacentury, is aware of this fact but sees no logical reason for the drought.
"We're going and try to put an end to that," said Ross. "He's good and fit, and he's ready. Now we just have to keep him happy and healthy."
Aheadbyacentury, named for the Tragically Hip song which was the encore at that group's farewell concert in their hometown of Kingston, Ontario, caught the eye of Ross at the local select yearling sale and was purchased for $67,000 in partnership with the newly-formed Jack of Hearts Stable.
And while Aheadbyacentury performed well when making his first two starts in stakes sprints, Ross had always believed that his forte would be two-turn races.
"He was coming from the back, and he'd come on," said Ross. "You could tell he wanted more ground."
Aheadbyacentury verified his trainer's opinion by graduating at 1 1/16-miles and then doubling up in the Coronation Futurity.
"It worked out pretty good for us, to finish up his 2-year-old year like that," said Ross.
This year, Aheadbyacentury has been on the fringes in three starts here, beginning with a fifth-place finish in the seven-furlong Queenston Stakes and continuing with thirds in both the 1 1/16-mile Marine and 1 1/8-mile Plate Trial, running similar races on both occasions.
"He was coming on well," said Ross. "Now we've just got to up the ante a little bit more; his numbers are just a shade lower than I'd like. But I think that the horse is going to come into the Plate even better. When he worked the other day (June 20) it was just a little maintenance work but he galloped out in 1:14. Luis (Contreras) was on him and all the time he was working he was on the bridle, and he had lots of horse. That's what we loved about it."
Aheadbyacentury, who had raced without blinkers for the first time in the Plate Trial, will be reverting to his shaded state for this most important appearance.
"He's a little more attentive to things, with the blinkers on," said Ross.
PLATE CONTENDERS ON THE WORK TAB
Rose's Vision, runner-up behind probable Queen's Plate favourite Telekinesis in the 1 1/8-mile Plate Trial, breezed five furlongs in 1:03.60 here Saturday morning.
With exercise rider Kevin Mayers in the irons, Rose's Vision worked outside stablemate Unbounded Spirit, pulling away in the closing yards. Head clocker Ernie Perri caught Rose's Vision's final quarter in :23.80.
"He went a very easy first quarter and came home fast," said Stu Simon, who trains the homebred Rose's Vision for Chiefswood Stable. "Then he had a long gallop-out. It was just the way you'd like them to work, coming into a mile and a quarter race."
Unbounded Spirit, a maiden 3-year-old, was timed in 1:03.80 under exercise rider Ryan Bott.
The Woodbine Oaks winner also prepped for the Plate this morning as Dixie Moon breezed four furlongs in :47.20 and galloped out five furlongs in 1:00.20 according to Perri's watch.
Regular rider Eurico Rosa da Silva was aboard Dixie Moon, who was accompanied by stablemate Gilded Splinters.
"I was very happy with her," said Catherine Day Phillips, who conditions the homebred Dixie Moon for Sean and Dorothy Fitzhenry.
Gilded Splinters, a 5-year-old mare who is a four-time winner while racing exclusively on turf, also was timed in :47.20.
Neepawa, who also will contest the Plate for Chiefswood but is trained by Mark Casse, breezed an easy four furlongs in :49.20 while outside stablemate Rosemere.
The homebred son of Scat Daddy is coming into the Plate off a good third-place finish in a 1 1/16 mile first-level allowance race won by Cooler Mike, who also is Queen's Plate-bound.
Rosemere, a 3-year-old filly, is a stakes-placed winner of two races.
Pawnbroker and Boyhood Dream, who will contest the Plate for trainer Mike Maker and owners Ken and Sarah Ramsey, worked five furlongs in :59.20 in company under the watchful eye of assistant trainer Nolan Ramsey.
Former jockey/now exercise rider Katie (Clawson) Ramsey, wife of the young assistant, guided Pawnbroker through a :59.20 move which was the quickest of 49 at the distance.
Boyhood Dream, on the outside, was edged by Pawnbroker and while he was given the same clocking he was adjudged to be going `handily'.
The pair shared the `bullet' of 49 workers at the distance.
Pawnbroker has raced just once, finishing fourth in a six-furlong maiden race. Boyhood Dream won a maiden $30,000 claiming race over 1 1/16 miles at Keeneland this spring and finished fourth, beaten eight lengths, in the Plate Trial.
Marriage Counselor, a third Plate-bound colt from the Ramsey outfit, breezed three furlongs in :35.60 under new rider Jalon Samuel.
The homebred graduated here last out in a maiden claiming race at 1 ¼ miles on the turf course.
Real Dude, who is heading into the Queen's Plate as a maiden after two starts, breezed six furlongs in 1:14.40 under his new rider David Moran, going in company with stablemate Atypical.
"It went well," said Sid Attard, who trains the homebred Real Dude for Stronach Stable. "David liked the way he worked,"
Atypical, a 7-year-old gelding, is a five-time winner.