New York Turf Writers Cup 2019: Contenders & Odds


OffTrackBetting.com
|
OTB Writer
Saratoga's Signature Steeplechase Race
Winston C will look for back-to-back Grade 1 scores at Saratoga Race Course when he headlines Thursday's $150,000 New York Turf Writers Cup, a 2 3/8-mile steeplechase event and the signature steeplechase race of the New York showcase track.
One of two entrants for Jonathan Sheppard along with All the Way Jose, Winston C returns for Thursday's test from a convincing 3 ½-length score in the Grade 1 A.P. Smithwick Memorial on July 25 at the Spa.
The 5-year-old son of Rip Van Winkle was asleep at the break when last of 12 early on, but responded when roused by returning pilot Thomas Garner in the 2 1/16-mile, eight-jump Smithwick to win in a final time of 3:45.99 over firm footing, for his first North American victory.
Sheppard said he wasn't sure about his charge's efforts in the early stages, but was pleased with the end result.
2019 New York Turf Writers Cup Odds & Entries
Race 1 at Saratoga on Thursday, August 22 - Post 12:50 PM
Entry
Horse
ML Odds
Jockey
Trainer
1
Modem (GB)
15-1
Jack Doyle


146 Lbs

Elizabeth Voss
2
Winston C (IRE)
4-5
Thomas Garner


154 Lbs

Jonathan Sheppard
3
No Wunder (GB)
15-1
Kieran Norris


142 Lbs

Elizabeth Voss
4
Portrade (IRE)
12-1
Ross Geraghty


142 Lbs

Elizabeth Voss
5
Gibralfaro (IRE)
9-2
Michael Mitchell


144 Lbs

Jack Fisher
6
Belisarius (IRE)
30-1
Bernard Dalton


142 Lbs

Kate Dalton
7
Peppay Le Pugh (IRE)
10-1
Darren Nagle


144 Lbs

Jack Fisher
8
Hinterland (FR)
6-1
William McCarthy


144 Lbs

Jack Fisher
9
All the Way Jose
12-1
Gerard Galligan


144 Lbs

Jonathan Sheppard
"I'm not sure why, but I think the jockey just wanted to get him settled in a nice position and they went off pretty quick," said Sheppard. "He's still adjusting a little bit to the American hurdles and maybe he lost a bit of time over the first jump or two. The further he went into the race, the better his jumping got. Obviously, he showed a real good kick in the straight and finished well."
Winston C has won four-of-seven starts over the jumps and will be making just his third career start for Sheppard after previously being campaigned by Harry Fry in England. The bay gelding finished third in the Marcellus Frost Champion Hurdle at Percy Warner in May when making his North American debut.
Buttonwood Farm's 9-year-old All the Way Jose, bred by Sheppard, will make his fourth appearance in the New York Turf Writers Cup, with his best result coming in 2017 when third in an event won by Diplomat. A veteran of 30 starts over the jumps, All the Way Jose has posted a record of 5-6-4 with purse earnings of $430,950.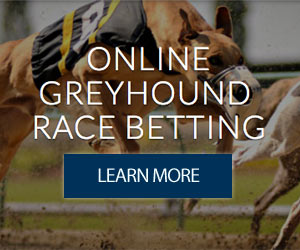 By Senor Swinger, the gelding's most important score came in 2017 when a 1 ¼-length victor over Smithwick rival Modem in the Grade 1 Lonesome Glory at Belmont Park.
Gerard Galligan, aboard All the Way Jose for a fifth-place effort last out in the Smithwick, retains the mount.
"He's a lovely old horse and a favorite in the barn. He's a homebred. He has a bit of age on him now, but he always shows up," said Sheppard. "He's an honest horse and he should be competitive. He wasn't a threat last time. The jockey thought that he maybe lost a tad of speed going 2 1/16-miles and that 2 3/8-miles might suit him better. The further the better, really."
Despite holding a pair of strong contenders, Sheppard was cautiously optimistic when asked if he was confident heading into Thursday's event.
"I read a quote somewhere, possibly from Aidan O'Brien, that a trainer always hopes, but he never expects," said Sheppard with a laugh.
Robert Kinsley's Modem is one of three entrants for trainer Elizabeth Voss, along with No Wunder and Portrade.
The 9-year-old Modem has won four jump races in Europe, but has yet to break through in North America since arriving in 2017. The Motivator bay narrowly missed winning the 2017 renewal of the Grade 1 Grand National Hurdle at Far Hills when defeated a nose by Mr. Hot Stuff. That loss was one of five consecutive runner-up efforts in Grade 1 events for the hard-luck Modem.
Jack Doyle, who piloted Modem to an off-the-board effort in the Smithwick last out, retains the mount.
No Wunder, also owned by Kinsley, finished seventh in the Smithwick under returning rider Kieran Norris. The 8-year-old Rock of Gibraltar gelding, who has won three of 17 starts over the jumps, is in search of his first stakes win.
The Fields Stable's Portrade, a 10-year-old son of Trade Fair, captured the 2016 edition of the New York Turf Writers Cup. The classy bay, a winner of four steeplechase events, was sidelined following a fourth in the 2017 Smithwick.
He returned in April in the Grade 3 Temple Gwathmey Hurdle at Glenwood Park at Middleburg and followed up with a run in the Grade 2 David Semmes Memorial at Great Meadow, but was pulled up in both efforts.
Ross Geraghty takes over from Doyle aboard Portrade.
Rounding out the field are Gibralfaro [Michael Mitchell], Hinterland [William McCarthy], Peppay Le Pugh [Darren Nagle], and Belisarius [Bernard Dalton].
The New York Turf Writers Cup is slated as the opening race on Thursday's 10-race card, which also features the $100,000 Riskaverse. First post is 12:50 p.m. Eastern.
About Steeplechase Racing
What is a steeplechase?
A steeplechase is a race for Thoroughbred horses over fences.
Steeplechase is an unusual word. Where did it come from?
The origin of racing over fences is shrouded by the mists of history, but by all accounts it began in Ireland in the 18th century. Its roots were in the fox-hunting field, and occasionally horsemen would match up their horses for races over considerable distances. They would race to landmarks such as church steeples, and thus one of these races was a chase to the steeple, or a steeplechase.
What is a steeplechase horse?
A steeplechase horse is a Thoroughbred, just like those that race at American racetracks on all other days. In addition to speed, the steeplechase horse must possess the ability to jump fences at a fast pace. They usually are a little older than the horses that race on the flat, and most of them have experience on the flat. Because steeplechase races are longer than those on the flat, the steeplechase horse also must have enough stamina to carry its speed over two miles or more. Most are geldings and are continuing their racing careers over fences.
Are these horses prepared for their races at the racetrack?
In most cases, no. While most flat horses are housed in the stable areas of racetracks, steeplechase horses generally are trained in country settings. Steeplechase horses can be trained anywhere, but most of them are based on the East Coast between Pennsylvania and South Carolina. The country setting allows them to spend plenty of time outdoors, unlike horses housed at the racetrack.
What is the sanctioning organization for American steeplechase races?
The National Steeplechase Association is the governing body of American steeplechasing. It is based in Fair Hill, Maryland, and is responsible for licensing owners, trainers, and jockeys. It establishes the rules for the sport, and it also organizes the entries for races held at racetracks and at one-day race meets in the United States.
What kind of fences are being used?
The obstacles used in most races are known as National Fences. They are portable obstacles that are used in steeplechase races up and down the East Coast, where most steeplechase races are held. The man-made fence consists of a steel frame stuffed with plastic "brush," and it has a foam-rubber roll, covered with green canvas, on the takeoff side. Horses jump the fence in stride, much like human hurdlers in track and field events. The jumps are shipped to racetracks by truck and are set up on turf courses in advance of the races.
Other fences are timber fences, which are wooden post-and-rail obstacles, and a few race meets have natural brush fences.
Who are the steeplechase jockeys?
They are a varied group. Most are professional riders, but some amateur jockeys remain in the steeplechase sport. Many of the leading jockeys today are from Ireland or England, where they gained valuable riding experience. Some women also are jockeys, and Danielle Hodsdon has been a champion jockey.
Do steeplechase jockeys also ride in flat races?
In general, no. Steeplechase jockeys are taller and heavier than most flat jockeys. The weights carried by steeplechase horses are higher than those of flat runners, so the jockeys tend to weigh a bit more than their counterparts on the flat.
Do steeplechase jockeys have any special equipment?
Yes. The National Steeplechase Association requires jockeys to wear certified helmets that meet stringent crash-protection standards, and they carry padded whips to protect the well-being of the steeplechase horses.
Some steeplechase races are for horses known as novices. What is a novice?
A novice is a horse in the early stages of its steeplechase career. Novice races, restricted to horses that won their first races over fences after a specific date, give these younger competitors valuable experience before they face more seasoned jumpers.
Who benefits from steeplechase racing?
Of course, the steeplechase horse owners receive designated shares of the total purse money, and both trainers and jockeys receive a share of the owner's portion. But the biggest winners are the communities where the races are held. American steeplechasing is unique because its races invariably support charitable efforts.