2020 Kennedy Road Stakes Field & Odds at Woodbine

Woodbine Press Release |
OTB Writer
Updated:
November 19, 2020
Pink Lloyd, multiple stakes winner and 2017 Canadian Horse of the Year, looks to add to his black-type bonanza with a win in the $175,000 Kennedy Road Stakes (G2) at Woodbine Racetrack on Saturday, November 21.
Multiple Sovereign Award recipient and 23-time stakes champion Pink Lloyd will seek to top the Kennedy Road charts for the third time, having won the event in 2017 and 2019.
Trained by Robert Tiller for Entourage Stable, the eight-year-old gelded son of Old Forester is unbeaten in four starts - all stakes - this year.
His latest tour de force was a victory in the Vigil Stakes (G3) on September 5, an effort that pushed Pink Lloyd's career earnings over $2 million (CDN). It was also his fourth straight Vigil Crown.
2020 Kennedy Road Stakes Field & Odds
Race 9 at Woodbine on Saturday, November 21 - Post 5:28 PM
Entry
Horse
ML Odds
Jockey
Trainer
1
Souper Stonehenge
12-1
Emma-Jayne Wilson


121 Lbs

Mark Casse
2
Ride a Comet
5-2
Patrick Husbands


121 Lbs

Mark Casse
3
Eskiminzin
20-1
Darryll Holland


122 Lbs

Carlos Grant
4
Silent Poet
2-1
Justin Stein


126 Lbs

Nicholas Gonzalez
5
Dixie's Gamble
15-1
Luis Contreras


121 Lbs

Josie Carroll
6
Roaring Forties
20-1
Kazushi Kimura


121 Lbs

Daniel Vella
7
Pink Lloyd
7-5
Rafael Hernandez


128 Lbs

Robert Tiller
Pink Lloyd launched his 2020 campaign with a triumph in the Jacques Cartier (G3) on June 25, followed by a win in the Shepperton Stakes on July 23, a Bold Venture (G3) score on August 15, and a one-length win in the Vigil.
"We're both very happy," said Tiller. "He's doing well. We haven't run for two-and-a-half months, so we're in new territory. That's the big question, `Is it going to help him or is it going to hurt him?' He's eight, but I can't worry about all of that stuff. I've done my job and he's doing his job. I think he's in good order. There are going to be some tough horses in there, some tough competition. But as far as Pink Lloyd's concerned, it's a horse race. We're going into it very happy and I think he'll be very fit and happy. Hopefully, he's not too sharp because when he does, he sometimes can get a little goofy at the gate."
Pink Lloyd previously reeled off 11 consecutive victories from 2017 into 2018, and is currently riding a 10-race win streak following an unblemished season in 2019. He has delivered his connections six Sovereign Awards.
Although coming up with more superlatives to describe the star of his barn isn't an easy task, Tiller finds a way.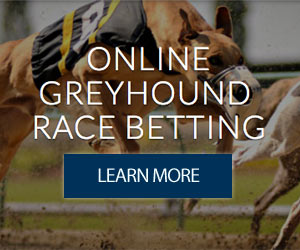 "He's doing very, very well, and I expect a big race out of him. If you look at his record, he does well about 14 months out of the year. Well, at least 13. All you have to do is look at his record. He runs well in the cold and he runs well in the hot.
"I talk to him 10 times a day. He's bobbing his head outside the door. It's almost like he can hear you. He's just a super-amazing animal. I'm getting older and he's getting older, and maybe we're getting long in the tooth, but he owes us nothing. We'll always love him."
As will local racing fans, who regard Pink Lloyd as a bona fide rock star.
"I don't know what people say on social media," said Tiller, who has his own Instagram account. "But they do say nice things? Well, that's just great to hear. I'm going to be 71 on December 11, so I'm not a big computer guy. I've been doing this for 54 years, and I'm still doing it. But you realize that you're only as good as you are because of your horses. It's like a hockey coach - if you don't have the good players, you're in trouble. Good players make you. But I think we've done very well managing this horse and our other horses. As far as `Pinky,' there are just no words for him. He's running because he wants to run. He just likes what he does. And it's nice to know people appreciate that. It will be a sad day when this all ends, but it will also be a happy day. I never thought he would turn into this monster that he is. He's a legend."
In 31 career starts, Pink Lloyd is 26-1-1. His dam, Gladiator Queen, was 2-2-2 from 17 starts. David Sorokolit bred the grey daughter of Great Gladiator.
Dual hall of famer conditioner Mark Casse sends out the pair of Ride a Comet and Souper Stonehenge.
Owned by John Oxley and My Meadowview Farm LLC, Ride a Comet, a five-year-old son of Candy Ride (ARG), made a spectacular return to racing after a 25-month absence.
Under Patrick Husbands, the Kentucky-bred, who took the 2018 Del Mar Derby (G2T), recorded a two-length win at seven panels on the Woodbine main track on October 16.
"Ride a Comet is an extremely, extremely talented horse," praised Casse. "I was very impressed with his first race in over two years. I thought it was a tremendous race. He won with ease. This race is a little shorter than he prefers, but we've got to give him a shot. He's had a couple of injuries along the way, but he's very healthy now. If he can stay healthy, he will be a horse to be reckoned with throughout North America, not just Woodbine, in 2021."
A four-year-old son of Speightstown, bred and owned by Live Oak Plantation, Super Stonehenge also comes into Sunday's engagement off a victory.
The Florida-bred powered to a one-length win over 5 ½ furlongs on the Woodbine Tapeta on October 4.
"Super Stonehenge is a horse that we've always thought was extremely talented. He had a throat issue that set him back, and we gave him some time. I thought his last race was really good. This is a big step for him. Unlike Ride a Comet, who has competed with the best horses in North America, Super Stonehenge hasn't got there yet, but he's a horse we like a lot. We think he can be an extremely good 2021 horse."
Other starters include Silent Poet, a five-year-old son of Silent Name (JPN), who goes for his third straight score. The Stronach Stables' homebred arrives at the Ontario Derby off a half-length triumph in the Nearctic (G2T).
Sporting a record of 10-4-2 from 18 career starts, Silent Poet tries the Tapeta for the first time since a runner-up performance in the Sir Barton Stakes, on December 2, 2018.
Casse is looking forward to what should be one of the most compelling stakes on the 2020 Woodbine calendar.
"This is going to be a heck of race... it's a great race."
OffTrackBetting.com - US Legal Woodbine OTB is a great way to bet thoroughbred racing online. Available to customers across the United States, OTB features both Thoroughbred and Standardbred racing from major racing venues in the US as well as top international racing from Canada, Europe, Japan, Australia and Hong Kong.